ROM Technologies Inc.™ has distinguished itself as a pioneer in the rapidly developing field of medtech. This cutting-edge provider of medical technology, better known as ROMTech, is at the forefront of patient rehabilitation. This article will examine one of ROMTech's ground-breaking, patented products, the PortableConnect, and how it helps patients recuperate at home to the fullest extent possible.
The PortableConnect by ROM Technologies is an adaptive telemedicine system created to improve patient rehabilitation. This technological innovation was primarily developed for the rehabilitation of knee surgery but has since expanded to cover hip and cardiac rehab.
The PortableConnect allows patients to complete therapeutic cycling motion directly in the safety, convenience, and comfort of home. Patients interact with the PortableConnect's touchscreen user interface while sitting comfortably in their own chairs in front of the device. With the help of this user-friendly screen, patients are guided through each therapy session with step-by-step visual and audio instructions.
The ROMTech PortableConnect Top Features and Functions
AccuAngle® range of motion tracker
The ROMTech AccuAngle wearable range of motion tracker is an essential component of the PortableConnect rehab system. Patients wear this state-of-the-art equipment as they pedal; it automatically detects how far their knees bend and straighten, which are the two main measurements of knee range of motion. This information is crucial for monitoring patient development and ensuring a speedy recovery.
The PortableConnect pedaling modes
To accommodate each stage of the patient's recovery journey, the PortableConnect platform also provides a variety of pedaling modes. Therapy sessions eventually transition from Passive Mode, where the pedals move independently such that the patient doesn't exert any force with their legs, to Assisted Mode, Active Mode, and finally Resistance Mode as patients recover and regain their range of motion. Thanks to this stepwise method, the patient's legs are gradually strengthened without discomfort or overly strenuous effort.
The PortableConnect device's intelligence rests in its capacity to monitor a wide range of crucial parameters. The tool keeps track of the patient's pain levels, range of motion, pedal resistance, pedaling rate, and other factors. The patient app and the clinician portal app accumulate and preserve this extensive data over time, making it possible to continuously monitor the patient's progress.
AccuRadius® adjustable pedals
With the AccuRadius automatic pedal adjustment feature, the PortableConnect technology further improves the rehabilitation experience. The pedals slide closer or further from the center, requiring more or less knee bending and straightening, depending on the patient's range of motion. Because of the clever design, even post-surgery patients with limited mobility can begin doing gentle stretching exercises immediately.
Patient App
On the touchscreen interface, the patient app is already pre-loaded with all the directions for each therapy session. At the conclusion of each session, it presents the patient's progress charts and archives recovery data. This software fosters patient involvement and compliance by letting users see how their healing is going in real time.
Clinician Portal
The app's clinician-facing section is called the Clinician Portal. Here, surgeons may remotely keep an eye on the status and development of each of their patients. The gateway alerts surgeons to potential concerns, enabling them to quickly address any problems and, as necessary, modify or revise the patient's therapeutic plan. Along with enabling clinicians to keep a close eye on each of their patients remotely using the Clinician Portal, the PortableConnect also keeps patients and clinicians connected via telemedicine videochat.
Clinically Tested Increased Patient Outcomes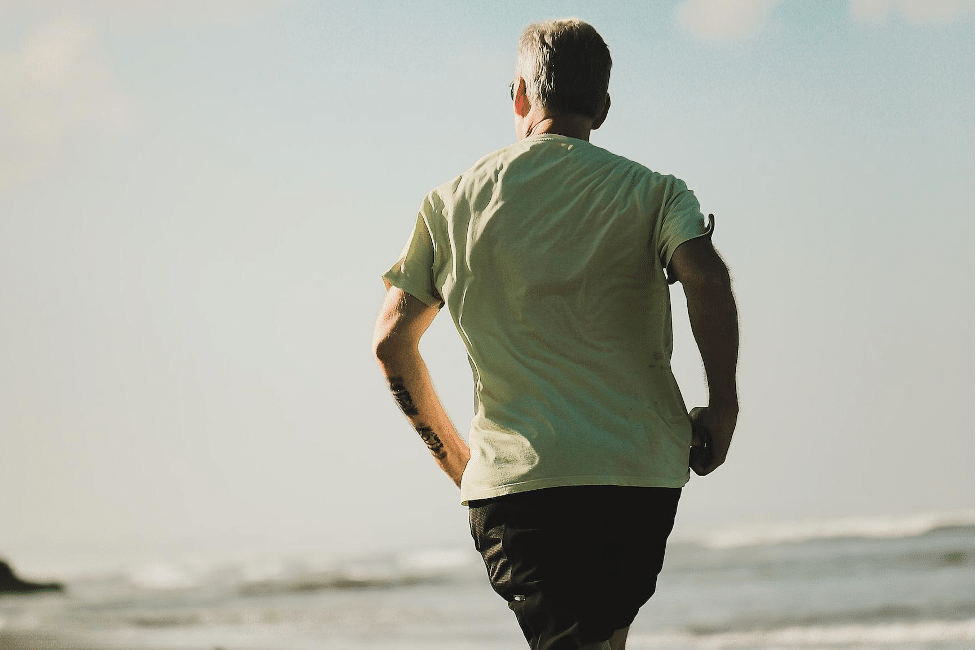 In clinical tests contrasting patients who recovered from TKA surgery utilizing the ROMTech PortableConnect telemed technology against TKA patients who utilized conventional therapy only, PortableConnect patients showed remarkable improvements. Notably, these individuals demonstrated improved compliance, finishing more therapy sessions and adhering to their recommended treatment plan with more consistency. Users of the ROMTech PortableConnect also reported greater patient satisfaction, less pain, and decreased reliance on prescription painkillers.
Additionally, patients who used the ROM Technologies PortableConnect were able to restore their range of motion more quickly, walk farther and faster, and resume daily activities more quickly than patients who did not use the device. The cost of care was further reduced by the fact that these patients experienced less post-operative problems and hospital readmissions.
Enabling patients to complete physical rehab at home ensures patients' comfort, convenience, and safety, according to ROMTech CEO Peter Arn. Patients no longer have to deal with the bother and agony of traveling to a clinic for therapy because of the device's at-home use. The resultant simplicity of use improves patient compliance, which in turn promotes a quicker recovery and better results.
To sum up, the PortableConnect device offers a unique and all-encompassing strategy for patient recuperation. The system developed by Peter Arn and the ROMTech team, which leverages cutting-edge technology to ensure patient comfort and ease of use, not only increases patient happiness but also considerably improves clinical outcomes.
The PortableConnect platform is evidence of ROMTech's dedication to enhancing patient care using cutting-edge medical technology. Peter Arn, along with the entire ROM Technologies team, is raising the standards for patient care and rehabilitation as they continue to push the limits of medical technology.
About Peter Arn, CEO of ROMTech
Peter Arn, the CEO of ROM Technologies, Inc., is instrumental in the organization's effort to transform the field of medical technology. As a co-founder who has led the company from day one, his leadership has helped ROMTech grow from a fledgling startup into a significant participant in the fields of medical technology and telemedicine technology.
The patient is at the center of Peter Arn's philosophy. He fervently believes that using technology to achieve superior patient outcomes and improve the caliber of their recuperation experience is essential. The PortableConnect device from ROM Technologies, which has revolutionized post-operative rehabilitation at home, is a clear example of this ambition. His dedication to developing patient-centered solutions has increased patient compliance, contentment, and recovery time in general, strengthening ROMTech's position in the market.
Peter Arn's leadership goes beyond product development, as well. His team is motivated to continuously pursue excellence because of the inclusive and inventive culture he has established at ROMTech. His forward-thinking leadership style is demonstrated by his capacity to foresee market demands and respond with ground-breaking solutions. Under Arn's leadership, ROM Technologies is continuing to push the limits of medical technology, changing lives along the way.
About ROM Technologies
ROM Technologies, Inc., more commonly known as ROMTech, is a pioneer in the field of medical technology. As a medical technology company, ROMTech has shown a consistent dedication to innovation and excellence in creating cutting-edge rehabilitation solutions. Their innovative technology has received widespread acclaim for its capacity to speed up the healing process and consequently improve patient outcomes, notably in the area of post-surgery rehabilitation.
The patented PortableConnect adaptive telemed technology is the core of ROMTech's innovation portfolio. The use of the device has expanded from its initial focus on post-knee surgery rehabilitation to include post-hip surgery rehabilitation, cardiac rehab, and other medical applications. The company's forward-thinking philosophy is demonstrated by its capacity to broaden its target areas while maintaining the highest standards of quality and effectiveness in its services.
ROMTech is laying the groundwork for a new age of home-based healing by sending durable medical devices right to patients' homes. The adaptive solutions offered by ROM Technologies are designed to empower patients and encourage their active involvement in the healing process. By doing this, ROMTech further establishes its position as a pioneer in the field of medical technology while continuing to push the boundaries of what is possible for patient recovery.