If you listen to music – and let's face it, that's all of us – you probably do it on Spotify. A large minority of you might prefer to go to Apple or Amazon for your music, and millions of people go straight to YouTube despite the platform's inferior audio quality, but Spotify is the most popular music app in the world. It has more than three million users and over one hundred million paid subscribers globally. That's a lot of listeners and a lot of revenue for the company. How much of that revenue is passed on to the musicians who feed the platform is another matter, but we'll put that aside for now.
The point of all the information that we listed above is that these should be good times for Spotify. With subscriber numbers growing and more music and other audio content added all the time, the business should be going from strength to strength. In a lot of ways, it is. Spotify's base is still growing, but not as quickly as the company would like it to. It set itself a lofty target for the second quarter of 2021 in terms of adding new listeners – and it's just had to confirm that it missed that target. To make matters worse, it's provided an unlikely explanation for its failure.
According to a statement that Spotify put out to accompany its Q2 report, it blamed its failure to meet its goals on unspecified "headwinds" attributed to the ongoing global pandemic. That explanation hasn't sat well with analysts. As many of them have pointed out, a pandemic means that people who would usually leave the house searching for entertainment during the week are instead sat at home. That makes them more likely to turn to television or music streaming platforms for entertainment, and so it should theoretically mean even more subscribers for Spotify. That proved to be the case throughout 2020, but there are signs that the trend is tailing off in 2021.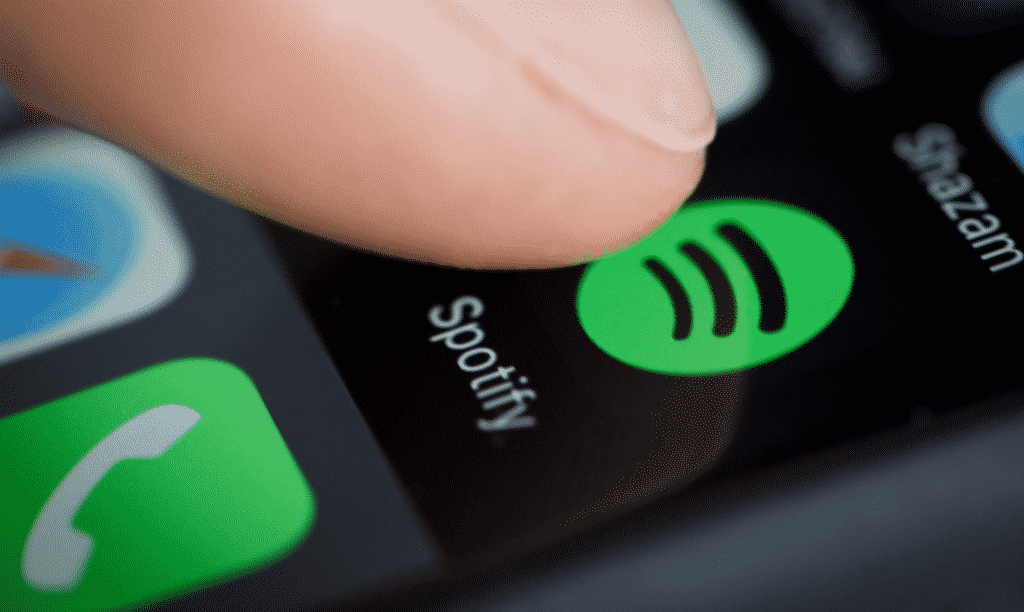 In the interests of fairness, we should point out that Spotify missed its target by only the narrowest of margins. The company forecast 366 million users per month by the end of Q2 and finished with 365 million. Similarly, they forecast 166 million paying subscribers and ended up with 165 million. That still represents a gain of nine million new listeners and a further seven million paid subscribers. This indicates that most new listeners coming to Spotify sign up for subscriptions rather than using the free platform. Despite this, the company's advertising revenue has more than doubled. Customers who pay for Spotify aren't supposed to hear adverts, but this is where Spotify has clever. Adverts don't play when listening to music with a paid subscription, but they're still contained within Spotify's increasingly popular podcasts.
Eyebrows were raised when Spotify decided to invest heavily in podcasts. The company paid big money to secure exclusive contracts with huge names in the podcast world like Joe Rogan and also persuaded Kim Kardashian and Barack & Michelle Obama to start making podcasts. The podcast market already seemed to be saturated, with well-established podcast platforms dominating the market, but Spotify was confident that it could make waves in the market by offering its listeners podcasts that they wouldn't find elsewhere. For a few select podcasters, Spotify has even started including video content. If the video experiment proves to be successful, the company might eventually expand into hosting music videos. That's the sort of idea that probably makes YouTube nervous.
Streaming is a cutthroat business. When you find something that works, you can get that your biggest rivals will find a way to clone the idea. YouTube probably never imagined that Spotify would eventually add video content, but then Netflix probably never imaged that Amazon would start making TV shows. The constant battle to find an edge is reminiscent of the old online slots wars from ten years ago. The first company to take slot games out of casinos and implant them in online slots websites made a fortune, but then other casino companies got wise and followed suit. Now, there are hundreds of UK online slots, let alone online slots websites in the rest of the world. No longer able to compete on a game-for-game basis (because many of them host the same range of online slots), they now compete on additional features like live table games, promotional offers with corporate partners, and enhanced bonuses. As streaming companies continue to ape each other's products and services, the wider entertainment industry might well end up the same way. ]
For Spotify founder Daniel Elk, the mission hasn't changed. He's spoken many times of his belief that Spotify can eventually reach one billion active users, and he's still confident about that number. That's a (very) long-term goal, though. For now, he's bullish about projected numbers for the rest of the year. He expects to reach 382 million listeners (170 million paid) by the end of Q3 and then 407 million listeners (181 million paid) by the end of 2021. Those are larger increases than Spotify has enjoyed in the two quarters of 2021 thus far, so Spotify presumably has some large marketing plans and new content roll-outs planned for the rest of the year. Details about any new content will presumably be made public soon.
In financial terms, Spotify made $2.75bn in revenue during Q2 of 2021. That's a massive increase of 23% compared to the same period of 2020. Despite that, it still posted an overall loss of $24m, thanks to marketing expenditure and investments. However, even the loss is an improvement. Losses during the second quarter of 2020 amounted to $420m. News of the enormous revenue figure will add fuel to the fire for critics who say that Spotify underpays the artists it relies upon to make money, but Spotify will point to the net loss as evidence that it's already paying as much as it can. Things may change when, as seems inevitable, the company begins to make large net profits in the years to come. For now, Spotify is in rude health – even if it would ideally like to be even healthier.