Real estate tech trends are the technology agents, brokers, and other real estate professionals use to improve their businesses. The benefits of real estate tech include increased efficiency, better customer service, and higher profits.
Every business, including real estate, is seeing an increase in automation and artificial intelligence (AI). Technological advancements will benefit both agents and clients as the sector continues to evolve.
In this article, MV Realty provides a guide to some of the most recent advancements in real estate technology that impact the business and make waves in 2022. Some of the top real estate tech trends are as follows: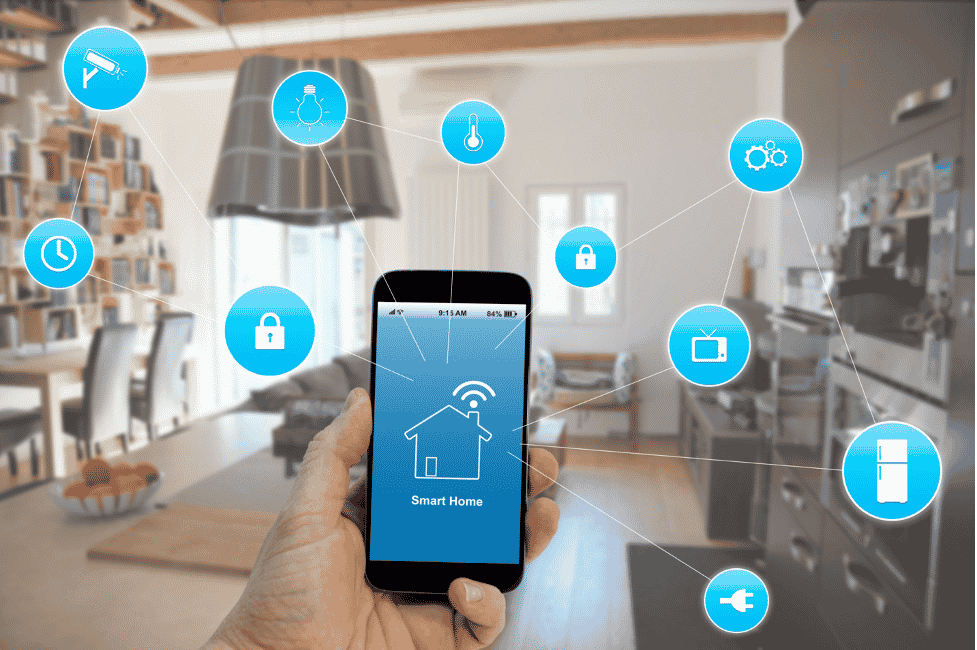 Robotic Process Automation (RPA)
In short, RPA is a software application that automates many of the tedious manual processes associated with running a real estate brokerage. The best way to explain how it works is through an example. For instance, your brokerage has many listings that need weekly maintenance, updates on homes listed for sale, home inspection checklists, and photos uploaded to multiple listing services (MLS) and other listing sites.
As more leads enter your business, sorting the listings might consume several hours each week and get daunting. If you have RPA technology, you can have the software to do this work for you to focus on making new connections with potential buyers. With this technology, there isn't any excuse not to start using it. In addition, you may also consider hiring a consultant specializing in setting up RPA solutions.
Blockchain
Blockchain is a secure and transparent digital ledger that keeps track of transactions without the need for banks or other third parties. It's essentially a way to ensure that information is accurate, permanent, and private.
The system works because it allows people to record transactions on a decentralized public database that can't be hacked or changed by anyone. Moreover, it will enable users to trust that their data is correct and secure. Blockchain can also help eliminate fraud in real estate deals by making them more transparent, saving you time and money when buying a home.
Virtual Showings
Virtual showings are an excellent way to display your property without having to walk through repeatedly physically. You can even utilize virtual showing technologies for unbuilt properties.
Virtual tours give buyers more options for viewing the home they're interested in purchasing. A buyer can select their desired route across the property by clicking on hotspots inside the app or website. This lets viewers examine the property's various features at their speed without having to backtrack. It is another example of how technology has transformed the real estate industry.
Virtual showings are also helpful in existing homes requiring renovations; sellers may want their buyers' opinions on whether specific changes should be made before renovating their homes, so they don't end up with something they don't like.
Smart Homes
Smart homes are residences equipped with remote-controllable smart equipment. These are devices that you can remotely operate via smartphone apps. Thermostats, security, and lighting systems are all smart home devices.
VR Walkthroughs
Virtual reality walkthroughs allow for the visualization of a home's potential. Comparable to wandering through a vacant house, but in 3D and with all features displayed. This is especially beneficial if you're buying or selling a home and want to visualize it before deciding.
Real estate brokers and homeowners can utilize VR walkthroughs as marketing tools to showcase the layout and amenities of their homes without holding open houses or allowing guests inside during peak hours.
3D Visualization
3D visualization is a new real estate tech trend to view properties. It has the potential to be used in many different ways and will likely continue to evolve.
The most obvious use of 3D visualization is showing homes and other properties to buyers, but you can also use it for marketing purposes. For example, some realtors may create an online tour of their listings so that buyers can see what each house looks like before they go there and see it in person.
3D models can also be helpful for architects designing buildings or even contractors building houses; these professionals usually need accurate blueprints or plans of where everything should go so that their work will fit together correctly once construction begins.
Conclusion
With so much to look forward to, it's clear that the real estate landscape is in a period of immense change. Not only are new technologies poised to make life easier for buyers, sellers, and agents alike, but they also have the potential to reshape the way we interact with one another entirely.