Online Quran Education Classes For Kids and Adults 2021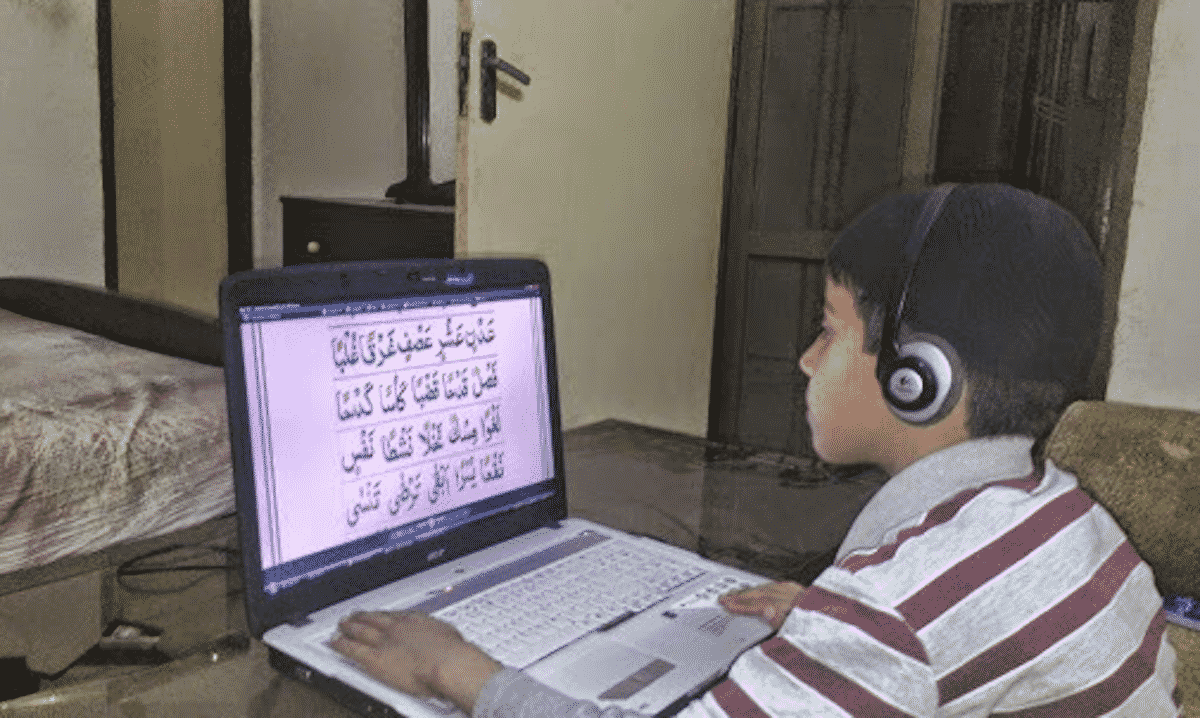 The days are when you had to search for a professional Quran tutor for your kid belong to the past. Although now, all you need is a computer and stable internet access. You can now pay a visit to quranforkids.com for this purpose. Quran for kids is an online academy for kids and adults for learning Quran online with tajweed.
They provide excellent services for online classes and courses with skilled and trained instructors who teach you via Skype. Available 24/7, with the registration process being so very simple! Besides, for all newbies, they offer a free one-week trial of Quranic studies.
Courses
They offer you three courses:
Basic Course: Includes learning Arabic alphabets learning, recognizing Arabic letters, correct pronunciation training, and whiteboard sessions. Acknowledging and understanding the Arabic alphabet is the primary step towards learning the Arabic language.
Islamic Education: Includes memorization of short surahs, learning how to pray, daily duas memorization, and teaching Islamic principles. Short surahs are read whenever you start performing any act, for instance, eating food, entering your home, etc. The academy teaches the kids to memorize surahs and duas properly. The tutors make new strategies to develop interest among kids.
Tajweed & Travel: Incorporates learning Quran with tajweed, teaching perfect recitation of the Quran and memorization & translation of the Quran. Learning Quran with its meaning is an obligatory act that every Muslim should perform. Tajweed course is for all kids online. Moreover, the academy offers a free trial for all three courses.
Quran With Tajweed For Beginners
If you are a person who has a deep interest in Islamic learning and wants to understand Islam, then you must register yourself for this course. Intended for learners who wish to learn about the Quran and understand more about Islam, this course is an ideal option for you. Even if you have no Arabic knowledge or only know the basics.
Aims Of The Course
Identifying 28 Arabic-language alphabets
Understanding how the vowel signs are related to Arabic letters
Practicing Arabic sentences and words pronunciation
Understanding of core Islamic values
Practicing Arabic verses to be recited in a fluid way
Learning the Holy Qur'an when implementing the laws of Tajweed
Memorizing surahs, duas, kalimas, etc.
Facilities Provided
The website, facilitated by the internet and a phone or a computer, teaches Quran online from the comfort of your home. There are professional tutors at this online Quran academy for introducing you to the basics of Arabic. Initially, you'll get started with alphabet learning but afterwards, you shall learn reading Arabic phrases.
Quran Memorization & Tafseer
If you are looking for a platform for studying Arabic, this might turn out to be the best pick for you. For those who have a sound understanding of the Arabic language, they might find this course perfect. The necessary know-how of Tajweed rules (pronunciation) and knowledge about the Quran's recitation is a plus point to simplify things for learners.
Aims Of The Course
Memorization of the Holy Quran
Developing a thorough understanding of the rules of the Tajweed
Quranic recitation mastery (Qirat)
Methodology for revision
Facilities Provided
If you are concerned about your child's Quranic education, this is the perfect course for your children. It provides the best facilities for educating children about the Quran. Childhood is the ideal age for memorizing and grasping concepts. Childhood is an appropriate age when one should start learning the Quran.
Although If you're a grown-up and want to learn Quran, don't hesitate. Being a Muslim, memorizing the Quran is one of the propitious obligations one can perform. It is the best deed you can present to Allah.
You will be well trained as a hafiz (memorizer of the Quran) to advance Islam's cause in the future. They provide you with trained Quran tutors willing to help you with the best methodologies for memorizing the Quran. The tutors have ample amount of experience to assist you on your journey to learn the Divine Quran.
Quran Translation
If you're at an intermediate step and want to proceed further, this course suits you best. It is planned for students who already understand the Arabic alphabet basics and habitually read the Quran. If you need to read Quran with Tajweed, start taking the beginners' course.
Aims Of The Course
Memorizing the Holy Quran with translation
Understand the Quran
Explaining the Holy book
Diploma course
Facilities Provided
The online Quran translation course classes, provide an understanding of the Holy Quran among readers. It is excellent to learn how to read the Quran, but the primary purpose for a Muslim must be to grasp the Holy Book's meanings and to apply them in everyday lives. This course will help you comprehend the stories presented in the Quran, Allah's commands to humanity, and much more.
Moreover, their online Quran lessons for translation are taught by qualified professionals. Not only will the course help you to understand the Quran's context, but you'll also acquire more in-depth knowledge of the Arabic language's complexities. The teaching method they pursue is an entrenched one and has been formulated by known Islamic scholars.
Tajweed & Tarteel Course
The Tajweed and Tarteel course aims to help learners familiarize with the basic Quran reading and understanding Arabic letters.
Aims Of The Course
Applying right pronunciation rules during the recitation of the Quran
Understanding the accurate rhythmic tones for recitation
Improving your Holy Book recital and making it perfect
Facilities Provided
If you want to improve your Quran recital and Tajweed, then you are at the right place. The course is designed for anyone who desires to read Quran accurately and to implement the rulles of Tajweed properly. It will help you to pronounce each letter from its proper point of articulation.
Also, it'll educate you on how Arabic letters should be valued. The word "Tarteel" comes from the Quran and refers to 'measured recitation.' For anyone who wants to read the Quran in the same way as the Prophet (PBUH), this course Is ideal for them.
The best part is that there are professional tutors in their online Quran academy. They are to help you master these elements. They teach you the concepts and instruct you to progress to higher levels. Ultimately, your teacher will show you how to read the Quran with Tajweed accurately.
Basic Islamic Education & Duas
If you're a newbie and want to learn the Quran, this course is for you! This course will help children and beginners who are starting to explore the world of reading and reciting the Quran. The course will allow you to understand some of Islam's basics.
Aims Of The Course
Studying Islamic fundamentals, including the five pillars,
Learning daily prayers
Memorizing six kalimas & short surahs
Facilities Provided
If you want to understand Islam fully, quranforkids.com is an amazing platform to assist you. Their courses aim for studying the Quran online and bringing children or beginners to religion to know some of Islam's fundamentals.
They'll also teach about the five pillars: Testimony of faith (Tawheed), Prayer (Salah/Namaz), Alms (Zakat), Fasting (Sawm/Roza), and Pilgrimage(Hajj). Besides , the tutors will also identify you with regular duas, recited after several acts. The course also incorporates short surah memorization from the 30th chapter of the Quran.
Their online Quran class has the best trainers with years of experience teaching the concepts and fundamentals of Islam. The Quran tutor will show you how to grow your reading pace of the Quran and provide memorization tips. To practice Islam, these all are essential concerns that every Muslim must learn.
Arabic Course
Even if you've no knowledge of the Arabic language, you can still be a part of this course. This course is best suited for newcomers who want to read about the Quran and understand more about Islam. Either you do not know Arabic whatsoever, or you just know the basics, it suits you the best.
Aims Of The Course
Studying the Arabic Alphabets
Knowing the rules of Arabic and Quranic grammar
Gaining vocabulary in Arabic and Quranic language
Understanding how the Quran must be read
Formulating sentences in Arabic
Facilities Provided
The course will acquaint you with the Arabic language in a short time. The Quran was revealed in Arabic, and you must learn that language to have a proper interpretation of the Holy Book. The course will begin with the basics of the Arabic language & vocabulary. Afterwards, you can create sentences in the Arabic language and move to advanced stages.
The online Quran Academy has teachers with a wide range of expertise in this niche. They have professionals familiar with many Arabic language norms and dialects and can hence give you easy and concise knowledge. You will receive appropriate guidance, and engaging lessons that will motivate you to improve throughout the course.
Basic Features
Learn skills with a Quran teacher on Skype
The online academy offers you its services via Skype. The tutors teach you the selected Quran course to make you skillful and a trained Hafiz at the end of the day.
Select a male or female tutor according to your choice
The plus point is that you can choose your tutor according to your choice. Either you want to study with a male teacher or with a female, you have both options.
Learn Quran in 3 months only at your selected time
The academy ensures you to teach Quran within three months. Moreover, you can select the timings according to our schedule. There are no hard & fast rules applied. The academy makes every effort to provide you comfort and ease.
Personalized online lectures
They also offer you one on one lectures via Skype.
Worldwide assistance
The quranforkids academy provides its services globally. No matter wherever you live, you can enroll and start taking online quran classes. This is a technological era, and they are using it in their favor for our betterment!
Laptop, cellphone support
The academy provides laptop and smartphone support to its members.
Whiteboard, audio, video support
The lectures include audio, video, and whiteboard sessions to assist their learners, especially beginners. The whiteboard sessions are held to explain everything on the whiteboard precisely and make it super interesting for the kids.
Available 24/7 with high internet speed
The academy also has consultants to help you anytime you need. They are available online 24/7 to answer your queries with a high internet speed connection. In short, their services include every possible effort to support you.
Backup for electricity and internet facilities
Apart from having a stable & high internet connection, they've backup resources for electricity and internet facilities, and that's why they are available 24/7. Just for your instant help, the academy has everything planned out!
Quality control department
When you start something online, the quality matters the most. With that in mind, the online academy has a quality control department working day and night for high-quality results.
Fees
There are two modes included in the online Quranforkids academy fee structure.
Package for weekday lessons
Package for weekend lessons
Package for Weekday Lessons
For 2 classes per week, the fee is 39$. It includes 30-minute lessons offering eight (8) lessons per month.
For 3 days per week classes, the course fee is 45$. It includes 30-minute lessons offering twelve (12) lessons per month.
For 4 classes per week, the fee is 59$. It includes 30-minute lessons offering sixteen (16) lessons per month.
Package for Weekday Lessons
For 2 days per week (Sat & Sun) classes, the course fee is 23$. It includes 30-minute lessons offering eight (8) lessons per month.
For 4 days weekend class, the course fee is 35$. It includes 45-minute each session offering eight (8) lessons per month.
What Does Quran For Kids Online Academy Offer You?
Quran for kids academy teaches the Quran online with a proper recitation and Tajweed. Their professional teachers have years of experience & have accurate knowledge of teaching the Quran to children and adults.
You can learn at your suitable times; your location won't be an hindrance as long as you have a computer and a stable internet connection. The academy provides its services to people of all ages and backgrounds globally. No matter wherever you live, you can have access to their website. They offer online classes to people living in various time zones.
Moreover, they have multiple courses that are designed according to the students of all levels. If you're new to the learning, they will provide you with the beginner; course, i.e., Tajweed courses. For newbies, these courses work well. In contrast, students who have passed the primary step can move onto the advanced Tajweed courses.
Similarly, if you are looking for a Quran memorization course, you can get that also. The Quran memorization course is for the youth. The best part is that they don't discriminate the students even if the performance is not satisfactory. They also provide their services for learning Quranic translations, which is necessary for Muslims who don't understand Arabic.
Professional Tutors Available
The academy offers a unique course for children named as Quran memorization program. Kids are great at memorizing things, whereas adults find it more difficult. If you want your kids to remember the Holy Book fast, don't waste time! Register your kid in their special Quran courses, and you won't regret it.
The Quran tutors and educators have tremendous knowledge when it comes to teaching the Quran. Their abilities and qualifications guarantee that they are the best option to help you or your child learn the Quran effectively. They implement multiple strategies for a relaxed learning environment. The teachers are familiar with teaching the Quran by modern and creative ways of teaching. Solving queries is an essential skill that their teachers possess.
Classes For Learning In USA & UK
Today, the USA and the UK are among the world's most developed nations. These countries have made tremendous strides in research and technology are known as epicenters of growth and development.
Therefore, the need for technology should not require any description when it comes to studying the Quran. It is now becoming more common to learn Quran online. The Quranforkids academy is one of the most trusted platforms in this context. They have applications and sites devoted to the Quran and include many students who take Quran lessons online, even from the USA and UK, via Skype.
People have become more inclined to using technology to receive Quranic learning, particularly for children. One of the most accessible ways to learn the Quran is through online Quran courses on online platforms, for instance, Quran For Kids. It suits more in the USA and UK. Owing to its numerous benefits, especially its convenience, people appreciate this mode of learning.
Blogs Column
Reading the Quran is an excellent act, which every Muslim should do every day. Muslims began reading the Quran from the earliest years of its revelation. Continuous contact with the Qur'an through its study draws Muslims closer to the Creator, brings great blessings in this earthly life, and will be a source of great reward in the future.
The benefits of studying the Quran are not limited. However, the primary use is the guide to the right path, which leads us towards Allah. Now the question that arises here is, should learning the Quran be our utmost priority? Of course!
We all know that Quran only gives us limited guidance; for instance, Quran mentions praying five times a day, although it doesn't teach us the way. Hence for the detailed information, we must look onto Sunnah and the history of Islam.
Quranforkids academy covered that part too! It has a separate blog column with information on numerous topics. Besides, instead of connecting our kids with materialistic ideas, we should also drive them towards Islam. Quranforkids blog column incorporates information on many topics, especially for beginners and kids. From basic Islamic knowledge to the history of Islam, their blog column has it all!
Pros Of Enrolling Your Kid In The Academy
There are many perks of studying at QuranForKids academy. Firstly, you don't have to adjust your daily routine or change your lifestyle. Instead, you just need to set a time of the day for studying—no requirement to go anywhere hence interruption in your daily routine. You can start learning the Quran directly from home.
You can also select a teacher for whom you want to learn. Female tutors are also available for those who preferred learning by a female tutor. Thus, they have an availability of female teachers available. Just enroll, select your ideal time, and begin studying the Quran instantly!
Why Should You Choose Quranforkids Academy?
There are hundreds of facilities provided by the institution. Getting all these facilities in one package by any platform is near impossible. Quranforkids doesn't charge separately for every facility they provide. They offer you different packages and charge you once and for all! Besides, their fee structure is pretty affordable.
Plus, the academy offers a one-week free trial! With the trial, you can answer all your doubts and then decide whether you want to enroll yourself or your kid in the academy or not.
Moreover, they have an amiable atmosphere during teaching. It will let your kid learn things with keen interest and fun. Apart from this, they have professional tutors to assist you and teach you with their 100% efforts. Also, they provide a flexible timing schedule for your ease. You can select timings of your choice, according to your routine. Along with these facilities, they provide 24/7 services, useful sessions, Arabic and Quranic learning, selection of tutor, blog column, etc.
Contact Us Facility
The contact us section offers you to contact them to solve your query. It asks for your name, email address, mobile number, country, and query. After providing the required information, you type in your query and submit it. Though they're available 24/7, and you won't need to visit them, you can still visit their office in the United States and the United Kingdom.