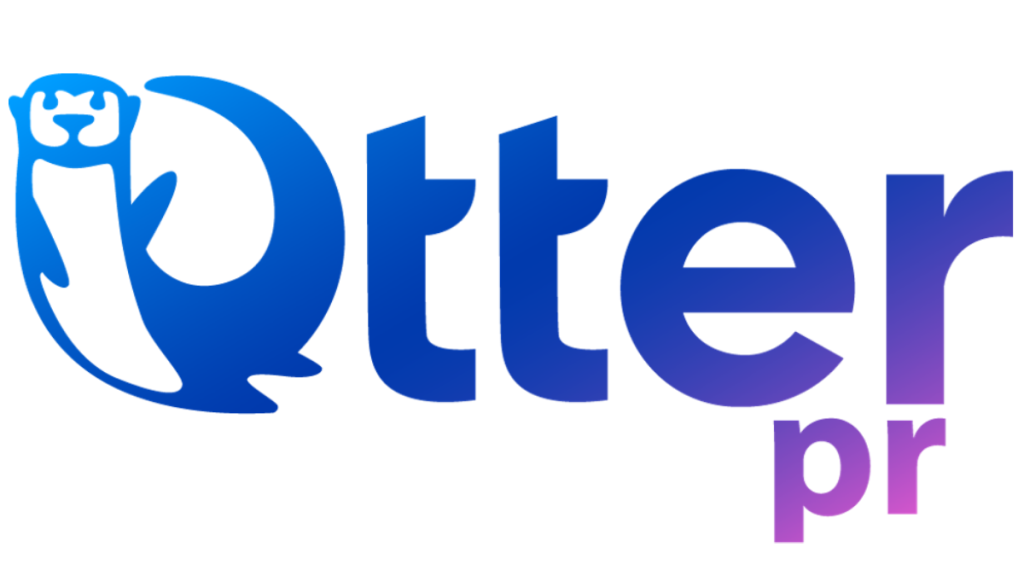 Clutch, the leading B2B ratings and review platform, has recently chosen its top B2B leaders for 2022 in Orlando, and public relations juggernaut Otter PR has snagged the #2 position.
Florida is a hotbed for small businesses, with 2.5 million small businesses operating in metropolitan areas like Jacksonville, Miami, Tampa, and Orlando. Clutch takes time throughout the year to evaluate and rank small businesses across multiple industries and locations.
Start Small and Dream Big
Otter PR began as the spark of an idea in Founder and CEO Scott Bartnick's apartment just before the world went on lockdown due to the Covid-19 pandemic. In hindsight, Bartnick and his co-founder, Dr. Jay Feldman, recognized the monumental challenge they faced starting a business on the precipice of a global pandemic, but took the challenge in stride. While many companies were laying off workers and shutting their doors, Otter PR was slowly building a customer base and a team of dedicated PR professionals, writers, and account specialists. In fact, they expanded so rapidly that they opened two brick-and-mortar offices in short order — first in Orlando and the next in St. Petersburg.
Now, just a few short years after the brainstorming sessions in Bartnick's apartment, Otter PR has over 50 employees and a roster of clients from around the world that span nearly every industry.
Gaining recognition for their hard work and dedication to Otter PR is a great feeling for Bartnick, especially considering neither he nor Feldman ever imagined a successful startup venture in the PR space. Bartnick comes from an industrial and systems engineering background, and Dr. Feldman got his start in osteopathic medicine. However, both founders possessed a strong entrepreneurial spirit, and found their stride in the B2B thought leadership space. The progression into PR, Bartnick says, just came naturally.
"Being recognized for the work that we've done is truly amazing," says Bartnick. "Jay [Feldman] and I didn't have any of the technical qualifications in PR. This space is often one where entrepreneurs come in with a vision, only to have people say to them, 'You're not qualified' or 'Why them?', so to watch that turn into a business where we are recognized as the number two B2B leader, and the number one PR firm on Clutch, has been phenomenal."
Bartnick and Feldman credit their fresh eyes and dedication to innovation in the PR space for their quick rise to success.
Onward and Upward
The recognitions such as the accolades from Clutch have helped Otter PR continue to grow. They have recently secured a client deal with multinational e-commerce company Alibaba, and their client roster continues to grow in both numbers and diversity. Through the dedicated hard work of the Otter PR staff, who split their time between in-office and remote positions, the firm has found its place in a historically cutthroat industry.
"We bring on staff who offer first-rate service to our clients," Dr. Feldman told Ocean Drive Magazine. "When our clients succeed, we're every bit as excited as they are."
Otter PR continues to garner big wins for its clients, including top-tier placements with outlets such as Forbes, Entrepreneur, and the New York Times. They have also helped their clients land placements with large television and radio networks such as FOX, CNN, and NPR. The firm specializes in reputation management, media relations, and crisis communication management.
As they continue to scale, collect big wins for clients, and accolades for their hard work, Bartnick, Dr. Feldman, and the Otter PR team overall have remain grounded and focused.
"It is exciting to see our startup expand so quickly, but we know that we still have a long way to go," Bartnick told Ocean Drive. "Over the next five years, we look forward to growing, learning, and improving more and more each day."