VPNs were more commonly used in business situations to enable remote work employers to access internal resources at advanced security. While in recent years more general individuals start to employ VPN applications for protecting their online privacy or simply getting around IP-based geo-blocking. When facing the incessant personalized ads on the web, the ubiquitous internet censorship and restrictions, people are not as ignorant as before and are able to get benefit of VPN services to mask IP address and lock their personal data tightly, making efforts to keep themselves away from further data hacking and breaches.
Since there are a plethora of VPN names in the market, today we will review a new-emerging one called PandaVPN.
Brief Introduction of PandaVPN
PandaVPN is a privacy-focused VPN service from Seychelles-registered company WildFire INC. Designed to help netizens mask IP addresses for anonymous browsing and bypass regional restrictions for better net freedom, PandaVPN is claimed officially to have reached 40 million users worldwide now. By providing over 3000 fast servers in 80 countries and 170+ locations globally, PandaVPN makes it an easy task for people to access any favorite websites, applications, streaming platforms, video games and other possible internet services at will.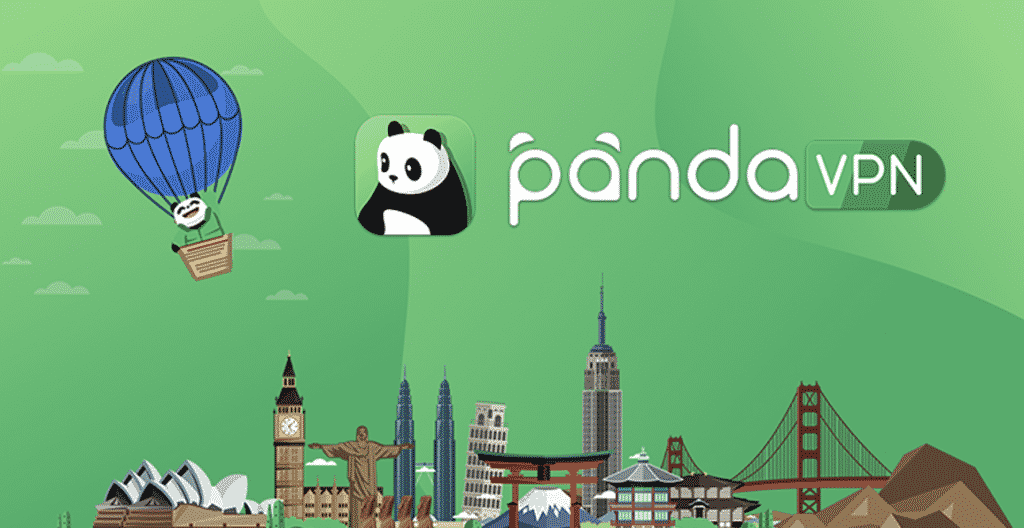 Then why do so many people choose to use and trust PandaVPN? Is PandaVPN free and safe? If it's not free, how much does it cost and is it worth or a scam? Without further ado, let's take a closer look at them in the following part one by one.
Is PandaVPN Free?
It depends.
PandaVPN is just the VPN brand from WildFire INC. And to be exact, this company has released two VPN versions with this brand name: one is the free PandaVPN Lite for iOS and Android, and the other one is premium PandaVPN Pro for iOS, Android, Android TV, Windows, macOS and Linux.
That said, the answer to the "is PandaVPN free" question is decided by which PandaVPN app you work with. PandaVPN Lite delivers totally cost-free servers for anyone to connect without a penny whereas paid PandaVPN Pro meets more advanced requirements on servers, features, speed, stability and tech support. Good news is that the Pro version even offers a 3-day free trial for mobile users, during which time PandaVPN Pro can be regarded as a freebie for a short period of time as well.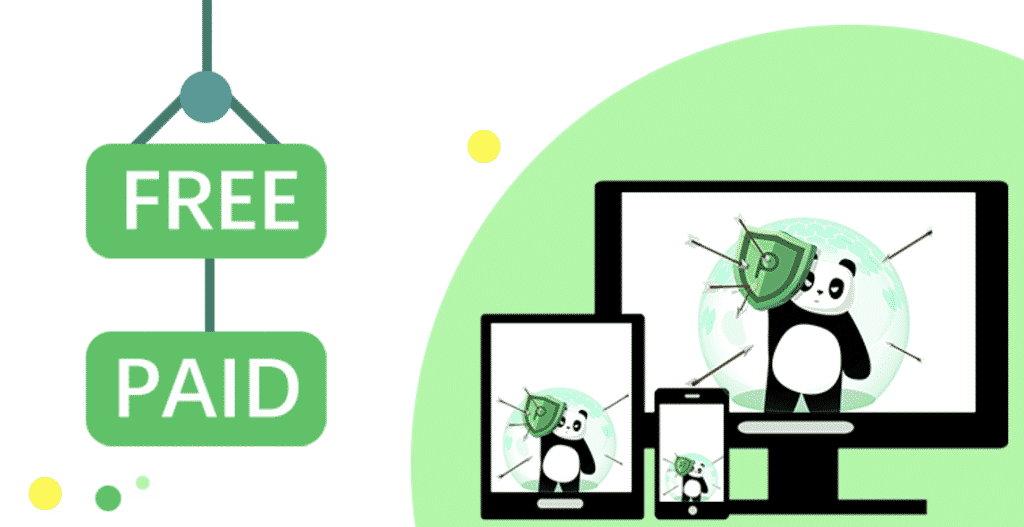 Is PandaVPN Safe?
Internet security is a big topic. We usually leverage different kinds of tools to shield our machine and data, like anti-virus software, virtual private network/VPN, and pirate browser. Maybe VPN is not as powerful as you think as of web security, however, if you only take this tool as the safety research target, as long as you get a clean, secure and stellar VPN application, you can rely on it completely. 
Here PandaVPN is a totally legal and safe product, without any adware, malware, spyware, virus and so forth internally. Also, just as their privacy policy says, they have no-log policy and won't monitor user activities and collect any logs for browsing history, traffic destination, connection data & time, DNS queries, IP address, and so forth. This way, you won't need to worry about your personal data being recorded and used for investigation or profit usage.
Set aside the software package and data logging, some other factors like VPN protocol, cipher and payment methods also affect the security of a VPN. PandaVPN supports the most reliable open-source OpenVPN protocol and adopts strong 256-bit ECC encryption, which work together to strengthen the web security so that the crucial personal data and sensitive materials are all away from the spying eyes. The desktop app features flushing DNS to clear DNS cache in case it will reveal your physical location and the mobile app is capable of blocking annoying and risky ads.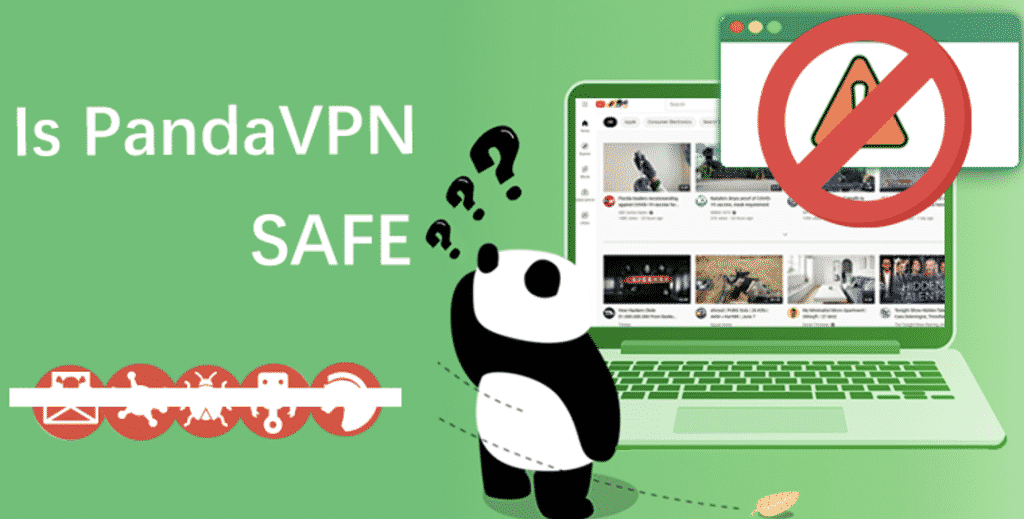 In addition, PandaVPN doesn't let you create an account manually, but delivers you a random digital account for better security practice. If you are willing to become a VIP member of PandaVPN, not only mainstream bank and credit card approaches but also more anonymous BitCoin payments are accepted.
Lastly, that PandaVPN runs its business in Seychelles guarantees its safety in another way. On one hand, this country doesn't belong to any international Anglosphere intelligence alliance like Five Eyes , Nine Eyes and Fourteen Eyes to share collected information with each other. On the other hand, both VPNs and the behaviors of using VPNs are legal in Seychelles and the government will not control or take any action against VPN at all.
Pricing of PandaVPN Pro & Is the Price Worth It?
As mentioned above, PandaVPN has a professional version for daily VPN users and the pro version currently has four purchase plans:
12 months (+ 12 months free) plan: $2.77/month
6 months (+ 6 months free) plan: $3.99/month
3 months plan: $6.99/month
1 month plan: $9.99/month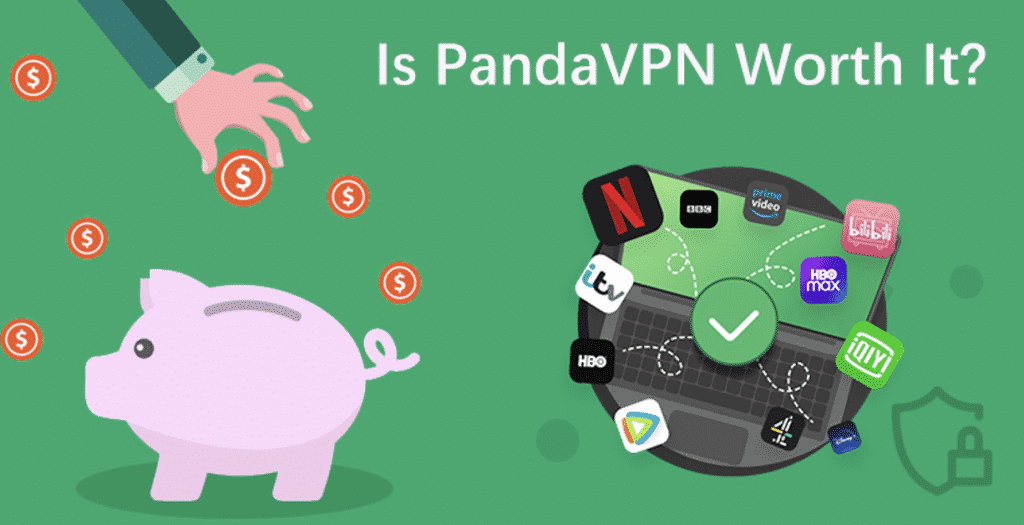 Although PandaVPN is less recognized than the top peers, it's quite worth a try thanks to its blazing-fast connection speed (500 Mbps download speed on average through test), first-tier VPN encryption, superior stability (especially in most censored countries like that from Asia and the Middle East), dedicated server groups for certain places, streaming(Netflix, HBO, Hulu, Disney+ and ESPN included), BitTorrent and gaming, as well as embedded advanced functions (e.g split-tunneling, ad-blocker and GPS mocking) and truly competitive prices. 
If you are in a dilemma on picking a VPN or your VPN just doesn't serve you well as expected, why not take a chance on PandaVPN – to secure privacy & save cash. Get 3-day free trial of PandaVPN now!