In recent developments, the future of Percy Hynes White role in the popular Netflix series "Wednesday" appears to be hanging in the balance, mainly due to the allegations that have surrounded the young actor in the past year.
The Netflix series "Wednesday" quickly claimed its spot as a hit among viewers. Yet, it hasn't been smooth sailing throughout its production journey.
Apart from the setbacks brought by recent strikes in Hollywood that delayed the premiere of its second season, the show faces another predicament involving one of its main actors, Percy Hynes White.
Playing the role of Xavier Thorpe, White's character, a love interest characterized by artistic magnetism, is embroiled in real-life drama that might see an abrupt end to his storyline.
White has recently been the focal point of several sexual misconduct allegations, which seem to be influencing decisions regarding his presence in the upcoming season of the show.
Controversies Surrounding Percy Hynes White Role in "Wednesday"
The Rise and Possible Fall of Xavier Thorpe
Nine months following the surfacing of assault accusations, rumors are abuzz that White might not reprise his role in the much-anticipated second season of "Wednesday".
According to an exclusive insight shared by the Daily Mail, the potential exit comes in the wake of a surge in online activism seeking justice against the alleged actions of White.
Earlier in the year, a Twitter thread brought forth claims accusing White of assault and manipulation, intensifying with the sharing of alleged images and recordings that further implicated the actor.
This series of events triggered a wave of online reactions, fostering a movement marked by the hashtag #cancelpercy, which quickly garnered significant attention.
A source closely associated with the White family vehemently denied these allegations, describing them as baseless.
Asserting Percy's positive attributes, they emphasized his professional and respectful demeanor in the industry.
The source condemned Netflix's potential decision to remove him from the series, tagging it as a move instigated by unverified rumors, and appealed for a fair assessment of the situation.
Yet, Netflix maintains a stance of uncertainty, attributing the lack of clarity on casting decisions to the ongoing strikes that have hampered the progress of the series.
Percy Hynes White Stand Amidst the Allegations
A Plea for Rational Judgment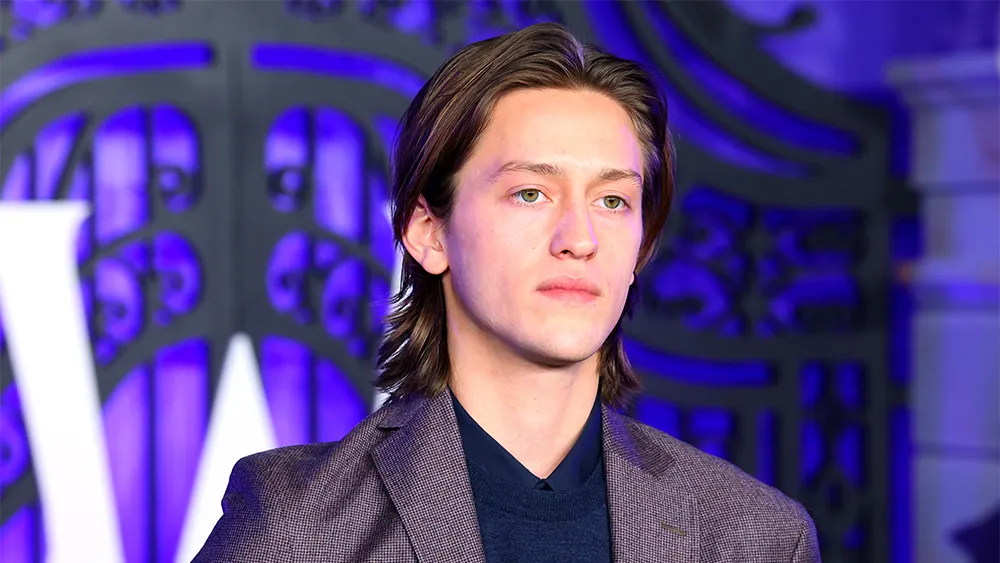 Despite facing such stern allegations, White has stood firm, vehemently denying any involvement in the incidents he's accused of.
His response, primarily channeled through social media platforms, portrays an individual grappling with the adverse effects of misinformation.
In a heartfelt message shared via Instagram, White narrated the distress and harassment endured by him and his family as a result of these allegations.
Not only has his personal information been disseminated online, but people close to him have also received threats, exacerbating the turmoil surrounding his life currently.
Furthermore, White clarified that misrepresented images and misrepresented portrayals from his acting career were misconstrued to paint him in a negative light.
He highlighted the injustice meted out to a friend, Jane, who was wrongly depicted as a victim in the ongoing controversy, despite her efforts to correct the narrative.
Seeking an End to Harassment
In his ongoing fight to clear his name, White emphasized the damaging repercussions of the false rumors circulating about him, stressing the necessity for a halt in the harassment targeting his family, friends, and colleagues.
He thanked those who stood by him during these trying times, imploring the public to consider the facts before forming judgments.
As the lines between fiction and reality blur in this unfolding drama, the audience is left in suspense, waiting to see the eventual fate of Percy Hynes White character in "Wednesday".
Will Xavier Thorpe's arc see a premature end, or will justice prevail in a world quick to judge? The forthcoming season holds the answers, wrapped in layers of complexity and unanswered questions.
The Industry's Reaction and the Future for Percy Hynes White
Navigating a Career Amidst Controversy
In an industry where reputation often precedes talent, Percy Hynes White finds himself at a precarious crossroads.
The spotlight on him intensifies, not for a remarkable performance, but for a controversy that threatens to eclipse his budding career.
The Role of Social Media in Percy Hynes White Narrative
As with many contemporary issues, social media platforms have played a pivotal role in shaping the narrative surrounding Percy Hynes White.
The power of hashtags and viral threads cannot be understated in this scenario, fueling a dialogue that seems to be a blend of accusations and support.
The "Wednesday" Show's Journey and Audience Reaction
The "Wednesday" show, which catapulted Percy to fame, is also under scrutiny. Audiences are now keenly observing how the producers navigate this situation, with many calling for transparency and ethical decision-making.
The show, which has garnered a significant following, faces a moral dilemma – to stand with their actor until proven guilty or to distance themselves amidst the growing concerns.
Anticipations for the Upcoming Season
As the show prepares for its next season, the script might undergo unforeseen changes. The potential exclusion of Percy Hynes White character, Xavier, brings both creative and ethical challenges to the table.
The audience awaits with bated breath, as speculations about plot alterations and new character introductions gain momentum.
The Road Ahead for Percy Hynes White: Professional Challenges and Personal Growth
A Crucial Turning Point in Percy Hynes White Career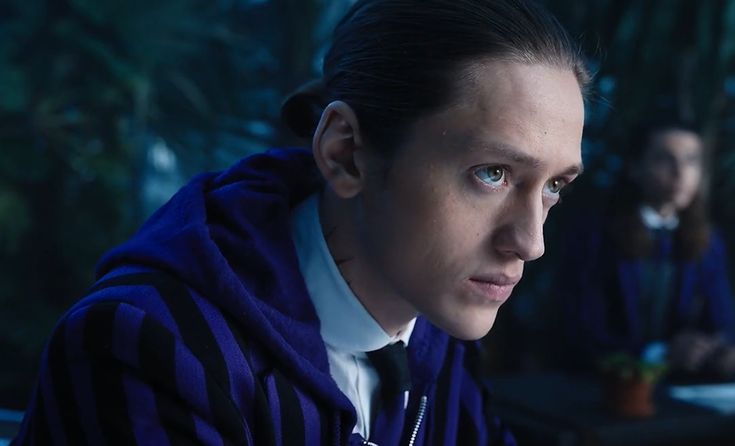 At a time when Percy Hynes White should be reveling in the success of a hit show, he finds himself defending his honor and integrity. This juncture can be seen as a significant turning point in his career, where the paths to redemption and downfall stand equally probable.
Upholding Professionalism Amidst Trials
Despite the trials he faces, White has showcased an unwavering determination to uphold professionalism.
His pleas for rationality and understanding echo across social platforms, as he seeks to separate the art from the artist, urging the audience to refrain from conflating his on-screen persona with real-life allegations.
Legal Avenues and Support Networks
As the legal proceedings take their course, it becomes vital for Percy Hynes White to rely on a robust support network.
This network, comprising family, friends, and loyal fans, might be the cornerstone in restoring his tarnished image. Meanwhile, the legal channels offer a space for truth to prevail, promising a fair investigation into the allegations.
A Call for Fair Judgment
In conclusion, Percy Hynes White stands at a precipice where the collective call for fair judgment becomes a rallying cry.
A world where the boundaries between real and virtual blur, it becomes imperative to approach such sensitive issues with caution and integrity.
White appeals for a stop to the harassment targeted at his close circles and emphasizes the significance of discerning facts from misinformation.
As the young actor braces himself for a journey of vindication or conviction, the world watches closely, hoping that justice, in its truest form, will be served.
Percy Hynes White: A Glimpse into the Future
The unfolding events serve as a testimony to the volatility of a career in the spotlight. As Percy Hynes White navigates this tumultuous phase, he aspires to rebuild his career brick by brick, proving his mettle not just as an artist, but as an individual grounded in truth and resilience.
As we keenly observe the developments surrounding Percy Hynes White, it remains to be seen how this chapter in his life story will conclude.
Whatever the outcome, it promises to be a narrative of growth, learning, and an undying aspiration for vindication.