Sailing through the tropics in search of treasure sounds like a promising hobby.
Especially if players can win real prizes!
Prize Blast, released in December 2020, has been a growing success with players.
It would be interesting to know what attracted them. What were they looking for when they downloaded this app to their phone?
Let's understand this game and the players better.
What do players like about Prize Blast?
If you check out the game stores, whether on Apple or Google, you'll see that the game is highly rated.
Google Play Store:
– Average of 4.5/5 stars
– 5,573 ratings and 1,135 players who wrote a review.
Apple App Store:
– Average of 4.6/5
– 2,223 players rated the app.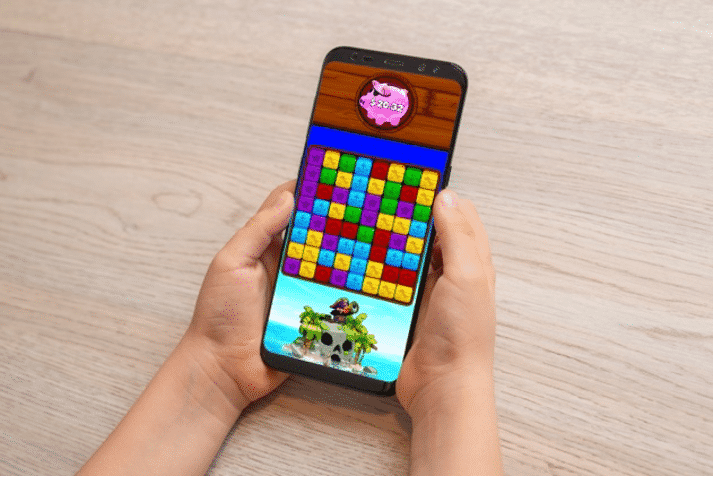 Quick to download from the online stores, the app doesn't need much space (only 57 MB on Android). It won't slow down your mobile.
It is easy to use and accessible to anyone.
The player reviews on the platforms praise the quality of the graphics and the atmosphere of the game. With its pirate music evoking Pirates of the Caribbean, you are instantly drawn into the adventure.
Prize Blast is a treasure hunt game. You first have to build your boat to go on an adventure.
A promising start for players looking for escapist fun.
The key element in Prize Blast is the chance to win prizes.
This is very rare in the game App world, and Prize Blast stands out by surprising its audience.
How do you play Prize Blast?
1.Download 2. Play 3. Find the treasure 4. Choose your gifts.
The more time you spend on the game, the faster you will progress. Even if you only play for five to ten minutes a day.
It is possible to play solo and reach the treasure cave this way. However, it is also possible to play with friends through Facebook. It is up to you what you prefer.
For those who choose it, Facebook is an opportunity to be part of a community of players who exchange opinions and tips on Prize Blast.
It's also a chance to chat with the game's winners.
Players enjoy knowing real winners and how they achieved their winnings.
What are the prizes in Prize Blast?
Prize Blast features new prizes every year.
You can win prizes such as:
– Smart watch
– Tablet
– Nintendo Switch console
– Xbox X series
– iPhone 13 and 13 Pro
– Samsung Galaxy S20 phone
– Flat-screen TV, etc…
Winners love having a choice of big brands. The latest gifts are always available on this App.
The quality of the follow-up, once the gift is won, is also a point which is regularly mentioned by Prize Blast players.
With Prize Blast, you will be contacted immediately by the game team to double-check your shipping address. You confirm your shipping address with them so the gift can be sent right away.
This responsiveness reassures winners.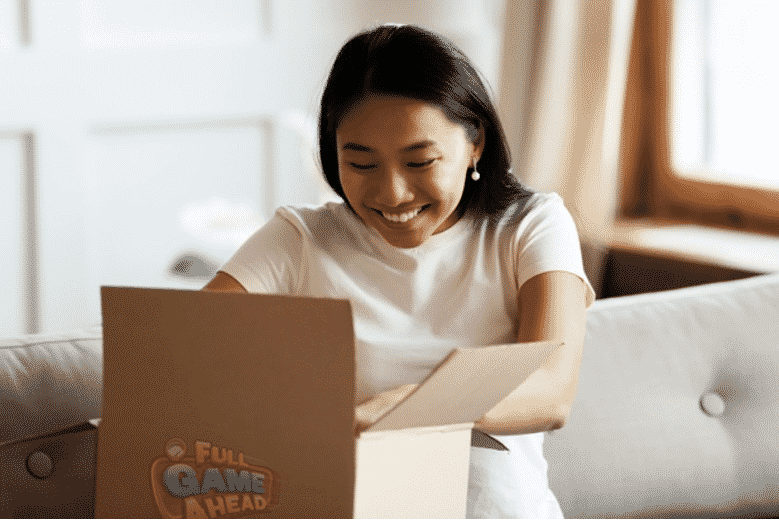 What are Prize Blast players saying?
Prize Blast communities are active on Facebook and have shown us that helping each other out can make the adventure even more fun.
Great friendships are formed between players, and some last for years.
Couples have even come together as some players end up meeting in real life.
Players also exchange jokes and the discussions are friendly.
Photos of winners are posted on the Prize Blast page and groups. Many winners are also active in these groups.
The same is true on the app stores, where people comment on the quality of the game, the customer service and the pleasure of receiving a gift.