The much-anticipated live-action adaptation of Disney's "Snow White," starring Rachel Zegler, faces financial challenges. It needs to draw significant box office numbers to offset its budget, especially amidst emerging controversies involving its lead actress.
Rachel Zegler portrayal of Snow White was the talk of the town even before the film's release. An interview from 2022 highlighted Zegler's criticism of the original animation, terming it as "weird" and hinting at a shift in the story's emphasis from romance to female empowerment.
With the interview's circulation, internet users revisited past controversies surrounding Zegler, leading to rumors of possible boycotts for the upcoming film.
Rachel Zegler: The High Stakes of Snow White's Success
Despite the negativity, Disney remains committed to the project. However, whispers about potential boycotts by dedicated Disney fans pose threats to the film's box office performance.
Snow White's Break-Even Point: A Closer Look
Forbes recently shed light on the film's financial demands. Preliminary estimates suggest that to recoup its investments, the film must amass around $336.4 million. And this doesn't consider additional post-production and marketing expenses, which are anticipated to escalate the final cost.
The UK's Film Tax Relief scheme has partly financed Snow White, given significant portions of the movie were shot in the UK. This relief, allowing studios to claim back up to 25% of their expenses if at least 10% of the total costs were spent in the UK, necessitates transparency in financial statements.
According to the available data, Disney allocated $209.3 million (£150.5 million) towards the film's production up to July 31, 2022. External factors, like pandemic-induced delays, added to this hefty figure.
After considering a reimbursement of $41.1 million from the tax relief, the net spending settles at approximately $168.2 million. But, the final tally will likely see a surge, given a full year's post-production expenses are yet to be factored in.
Rachel Zegler: The Cinematic Economics Behind the Numbers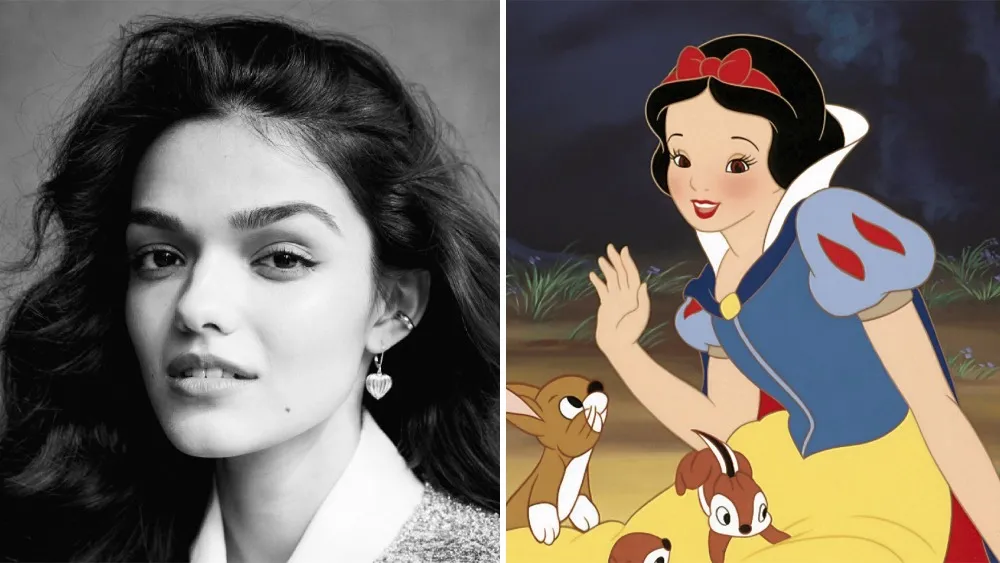 Why such a high break-even target, you might wonder? The cinema industry's dynamics require understanding. The revenue from ticket sales is split between studios and movie theaters. This distribution, termed "rental fees," averages about 50%. Hence, studios often need to double their investment to break even.
Considering the financial performance of other Disney remakes, like "The Little Mermaid," and the swirling controversies involving Zegler, predicting the film's success becomes complex. While some foresee a box office challenge, many fans eagerly await the film's release.
The Verdict on Snow White's Fate
Only time holds the answer to whether Rachel Zegler's "Snow White" will conquer the box office or face financial hurdles. Regardless of the outcome, it's evident that the film is already making waves in pop culture and the industry.
Rachel Zegler: A Rising Star Amid Controversy
Rachel Zegler's casting as Snow White marked a significant step for the actress. As a fresh face in Hollywood, the stakes are high, not just for the movie, but for her budding career as well.
Before "Snow White," Zegler made waves with her debut role in Steven Spielberg's adaptation of "West Side Story." Her portrayal of Maria showcased her versatility and incredible vocal talent.
However, her candid remarks about "Snow White" remind us of the challenges new stars face in the digital age. A simple interview or an old tweet can spread like wildfire, impacting perceptions and even a film's potential success. The challenges of navigating fame in the era of social media can be daunting, with every word and action being scrutinized.
The Evolution of Disney's Princesses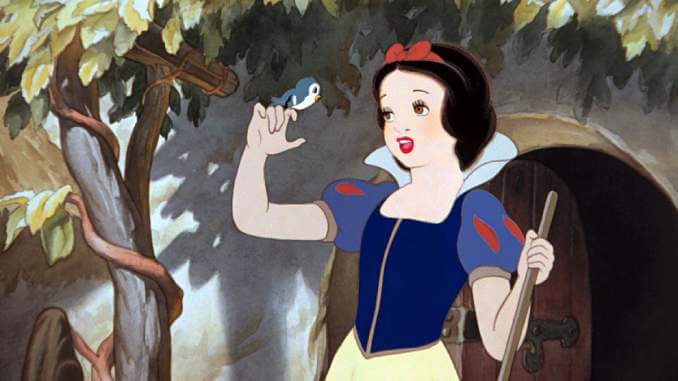 The "Snow White" remake is part of a larger trend by Disney to modernize its classic tales. With each adaptation, Disney has been emphasizing themes like empowerment, independence, and resilience among its princesses, moving away from the more traditional and passive roles of yesteryears.
Movies like "Mulan" and "Moana" have spotlighted strong, independent female protagonists who break the mold of the 'damsel in distress.' Rachel Zegler's revelation about the shift from "true love" to "female empowerment" in the "Snow White" plot aligns with this progressive trajectory.
Rachel Zegler: The Financial Hurdles of Modern Cinema
Big-budget movies, especially remakes of classics, are under immense pressure to perform well. Not only must they recoup their investments, but they also have to surpass their predecessors in both earnings and critical acclaim.
The rise of streaming platforms presents a new challenge. With platforms like Disney+, Netflix, and HBO Max offering premium content at home, movie theaters are facing stiff competition. This dynamic could influence the earnings of movies like "Snow White."
Social Media: Boon or Bane for Movies?
While Rachel Zegler's comments sparked controversy, it's worth noting the role of social media in amplifying these discussions. Platforms like Twitter and Instagram can make or break movies. A trending hashtag can skyrocket ticket sales, while negative publicity can discourage potential viewers.
Yet, it's a double-edged sword. Social media can also provide free marketing, generate buzz, and create a community of fans who champion the movie.
Conclusion: The Anticipated Fate of "Snow White"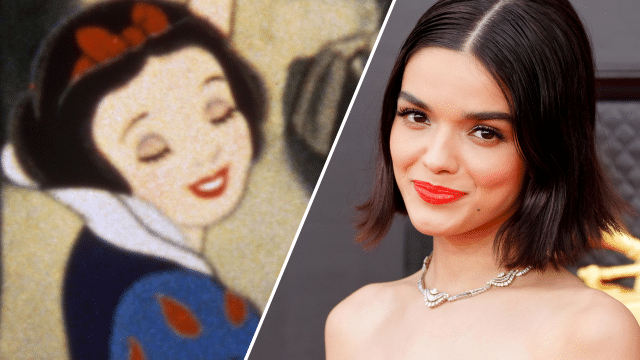 As Rachel Zegler's "Snow White" prepares for its grand release, it carries the weight of various expectations – from financial targets to representing modern values. Amid controversies and challenges, one thing is certain: the movie will be a focal point of discussions in both cinematic and cultural spheres. Whether it sets new records at the box office or becomes a cult classic, only time will unveil.
The Legacy of Snow White: From Animation to Live-Action
"Snow White and the Seven Dwarfs" was Disney's first full-length animated feature film, released in 1937. It's hard to believe that this groundbreaking movie, which laid the foundation for Disney's cinematic empire, is being given a modern makeover.
The original was an epitome of animation's golden age, setting a precedent for what animated storytelling could achieve. As we await Zegler's version, it's essential to recognize the monumental impact of the classic tale.
Despite its old-fashioned themes and storytelling, the original "Snow White" is still celebrated for its animation artistry, iconic songs, and pioneering approach to cinema. The reimagination of this classic is not just about rehashing an old tale but resonating with contemporary audiences while paying homage to its legacy.
Rachel Zegler: The Diversity Push in Modern Hollywood
Rachel Zegler's casting as Snow White is reflective of Hollywood's growing commitment to diversity. While there's still a long way to go, studios are gradually recognizing the importance of inclusive storytelling.
Casting a Latina actress in a traditionally white role is not just a nod to diversity but an assertion of the evolving cultural tapestry of global cinema.
However, with this push for diversity, there's an accompanying responsibility. Studios need to ensure that these roles are not just token representations but are backed by genuine storytelling that respects and acknowledges the depth of diverse experiences.
The Power of Fan Engagement in the Age of Social Media
Today, fans wield unprecedented power over the success or failure of movies. Fan theories, artwork, and discussions play a significant role in shaping the perception of upcoming films.
Rachel Zegler herself, prior to her rise in Hollywood, was part of this fan culture, often sharing her musical renditions and thoughts on various films and shows.
For "Snow White," fan engagement could be instrumental. A dedicated and engaged fanbase could propel the movie to box office success, regardless of controversies.
Conversely, if alienated, this same base could impact its prospects. The role of fan forums, dedicated websites, and social media communities will be crucial in the days leading up to the film's release.
Anticipating the Soundtrack: A Blend of Old and New
A significant aspect of any Disney movie that often gets overshadowed by the visual spectacle is its soundtrack.
Given Zegler's vocal prowess, as demonstrated in "West Side Story," audiences are eagerly anticipating the movie's musical offerings. Will the film retain iconic numbers like "Someday My Prince Will Come" or introduce new anthems that echo the themes of empowerment and self-reliance?
Given the evolving narrative focus, the soundtrack could be a perfect blend of nostalgia and contemporary sensibilities, a musical journey that complements Snow White's metamorphosis on screen.
Rachel Zegler: The Weight of Expectation
Rachel Zegler's "Snow White" is not just another film; it's a testament to the evolving nature of storytelling, the power of representation, and the significance of legacy in cinema.
As the release date nears, audiences worldwide, with bated breath, will wait to see if this modern retelling can capture the magic of its predecessor while making a mark of its own. The stakes are high, but the potential for cinematic brilliance is undeniable.