Between the rise of AI, the global pandemic, and uncertainty around climate change, the events of the real world have lately mirrored those of many of our favorite classic sci-fi hits of yonder—often just a little more than we'd like them to. The good news is that the creative minds driving this exciting genre have simply responded by upping their game, producing ever more mind-bending and exciting titles to give us a much-needed opportunity for adrenal escapism.
If the pre-production details for hotly anticipated feature The Source are anything to go by, then its multi-talented creator Enzo Zelocchi has certainly stepped up in rising to this challenge on behalf of cinema lovers everywhere.
The current hunger for sci-fi is certainly going strong, with this year's biggest on-screen hit so far being The Last Of Us starring Pedro Pascal. Just like Zelocchi, Pascal's is a name that has been in steady ascent in recent years before hitting full-speed propulsion in the sci-fi sphere. No doubt, The Source is going to place Zelocchi's own rising star in the spotlight as never before.
Dishing the Latest Production Details on Enzo Zelocchi's The Source
So, what do we know about pre-production for The Source so far? The latest info from team Zelocchi indicates that he is once again collaborating with another producing heavyweight, TJ Mancini, who is an excellent choice for co-producer and no stranger to the intrepid landscapes of sci-fi film creation. Excitingly, Bob Gordon will be wearing the Executive Producer's hat for this otherworldly feature, which is rumored to have a budget in the region of $40 million.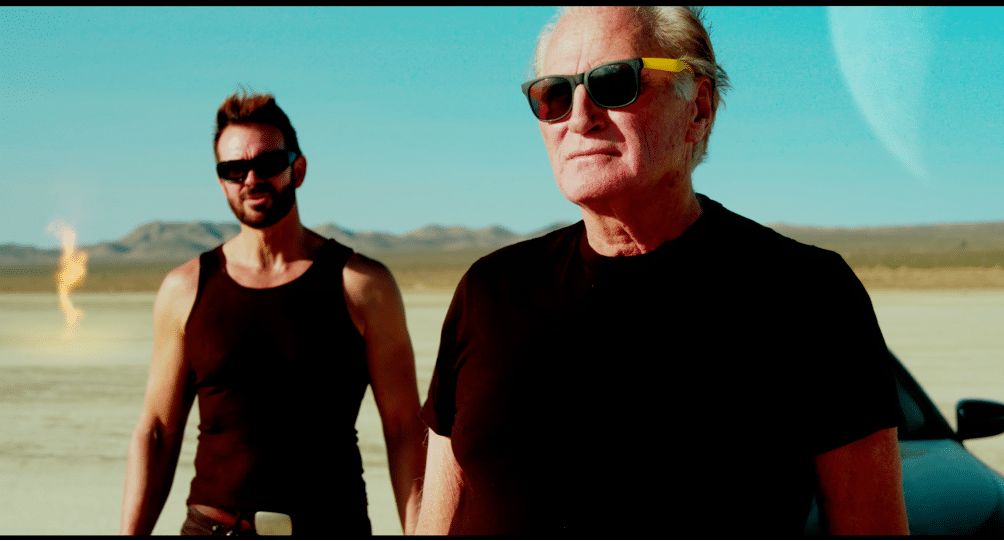 Unsurprisingly, Zelocchi will be stepping into the shoes—and claiming the superpowers—of his self-created main character. The movie will pit Zelocchi's lead against another of the actor-director's old friends, veteran actor Joe Cortese, who was revealed as an imposing villain and worthy adversary in the first trailer for The Source.
At this pulse-pushing juncture, we don't have a great deal more info on who else has jumped aboard for pre-production, with Crossroads Entertainment keeping many of the most tantalizing details under wraps as the gears begin to turn on this USA-made English-language feature.
A Sneak Peak at the Story for Enzo Zelocchi's The Source
Enzo Zelocchi has long been wowing movie fans and Hollywood royalty alike with his capacity to multi-task on every cinematic project. The dapper actor wasted no time in learning the ropes behind the camera as well as in front of it, and has lately been showcasing his capacity to write, direct, produce, and star in a number of big-budget movie projects. Clearly, this creative packs the imaginative muscle to meet demand for fantastically layered fantasy storytelling.
If The Source is set to push the bounds of the sci-fi genre as never before, what might its multi-dimensional plot encompass? While the story's ultimate twists and turns remain closely guarded, we do know that The Source will center in on a secret race of alien humanoids and a quest to safeguard untold powers against some of humanity's most corrupt evil-doers.
Viewers can anticipate a heady mix of fantasy and metaphor in a movie that has been dubbed "'The Crow' meets 'Mad Max' with a Tim Burton's touch." Now that pre-production is underway, we'll all be watching with bated breath for news of release dates and where we can buy our tickets.