Netflix's Selling Sunset has become a cultural phenomenon. The perfect blend of high-end real estate and personal drama keeps viewers hooked. The show has just wrapped its sixth season, released on May 19, 2023, and the anticipation for the next installment is palpable. So, what's next? Here's everything we know and what we can expect for a potential Selling Sunset Season 7.
The Evolution of Selling Sunset: A Journey Through Six Seasons
The show has transformed since its inception, including shifts in its star-studded cast. The most recent sixth season brought us newcomers Bre Tiesi and Nicole Young, filling the gaps left by high-profile exits like that of Christine Quinn. The constant reshuffling has kept audiences intrigued, begging the question: Is Season 7 happening?
The Road to Selling Sunset Season 7: What We Know
Netflix Confirms a Seventh Season
Good news for the Selling Sunset fanbase: Netflix has greenlit Season 7. The shooting phase is complete, and the release is slated for late 2023 or early 2024. However, no official cast list or release date has been announced.
Selling Sunset Season 7: Heather El Moussa's Status: A Question Mark
In March 2023, main cast member Heather El Moussa dropped hints about the ongoing production of the seventh season.
While she expressed eagerness to return post-maternity leave, she also revealed that her involvement wasn't confirmed. Given co-star Christine Quinn's description of her as a "snooze fest," Heather's participation is still a topic of debate.
Spin-offs and Extended Universe: A Tale of Hits and Misses
Selling Sunset Season 7: The Ongoing Success of Selling The OC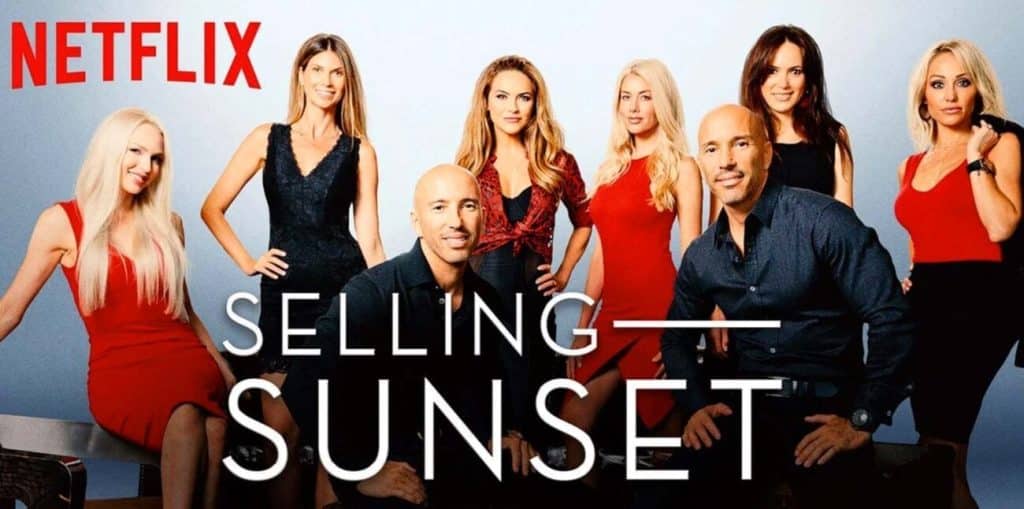 The Selling Sunset universe is expanding. A spin-off, Selling The OC, was not just given a second season but also confirmed for a third. This indicates that the franchise continues to captivate audiences and is far from reaching a saturation point.
The Short-lived Journey of Selling Tampa
However, not every extension of Selling Sunset has tasted success. The spin-off Selling Tampa was axed after its debut season, marking the first setback for the franchise.
Speculations and Theories: What's Cooking for Season 7?
Selling Sunset Season 7: Plot Dynamics and Interpersonal Relationships
With key players like Heather El Moussa and Christine Quinn in uncertain positions, the stage is set for new alliances and perhaps rivalries. Fresh faces Bre Tiesi and Nicole Young could become significant players, given their promising roles in the previous season.
Focus on Real Estate: More than Just Drama
While interpersonal dynamics largely drive the show, the series also offers stunning views of some of LA's most luxurious homes. There is potential for Season 7 to balance drama with an increased focus on the intricacies of luxury real estate.
Selling Sunset Season 7: Fan Reactions and Wishlist
The social media landscape is brimming with excitement and predictions regarding the upcoming season. Some viewers express hopes for the return of former cast members, while others are more interested in the new dynamics that fresh faces will bring. There are even calls for more focus on the real estate aspect of the show, beyond just the drama.
To Sum It Up: Selling Sunset Season 7 Buzz Reaches a Fever Pitch
With the announcement of a new season, the speculation and excitement have reached an all-time high. Whether you tune in for the drama or the dreamy residences, one thing is crystal clear: Season 7 of Selling Sunset is bound to keep us all on the edge of our seats.
The Show's Impact on the Luxury Real Estate Market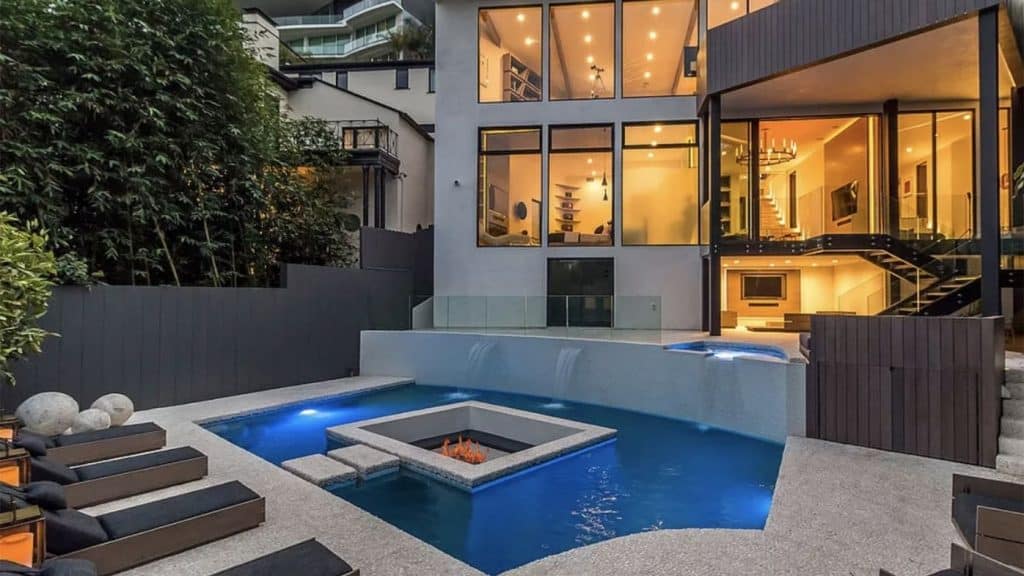 Selling Sunset isn't just a reality TV show; it's also a fascinating glimpse into the world of high-end real estate in Los Angeles. The show has undeniably had an impact on public perception of the market, elevating the profile of certain properties and agents. Could Season 7 push that envelope even further? Could we see international buyers or famous celebrities enter the mix? With the stakes always rising, these are intriguing possibilities.
Selling Sunset and Social Media: A Match Made in Heaven?
Selling Sunset Season 7: Cast Members' Social Media Presence
The stars of Selling Sunset are not just confined to Netflix; they've taken social media by storm. Whether it's Instagram posts showing lavish lifestyles or Twitter feuds that extend the on-screen drama, the cast knows how to stay in the public eye. Fans are speculating whether social media dynamics could play a more significant role in the upcoming season.
Selling Sunset Season 7: Memes, Hashtags, and Trends
Let's not forget the memeworthy moments the show has provided, sparking trends across Twitter, Instagram, and even TikTok. The phrase "Selling Sunset Moment" has even become a cultural catchphrase, used to describe anything opulent or dramatically absurd.
What Critics Are Saying About the Selling Sunset Phenomenon
Even the critics who usually disdain reality TV as "guilty pleasures" have something to say about Selling Sunset. Many applaud the show's production values and how it offers a form of escapism with its glossy portrayal of high-end lifestyles and property.
Yet, others criticize it for being far removed from the reality of everyday people. Could the seventh season bring something to the table that could win over even the harshest critics?
The Production Behind the Glamour: Meet the Team
Selling Sunset Season 7: The Brains Behind the Show: The Producers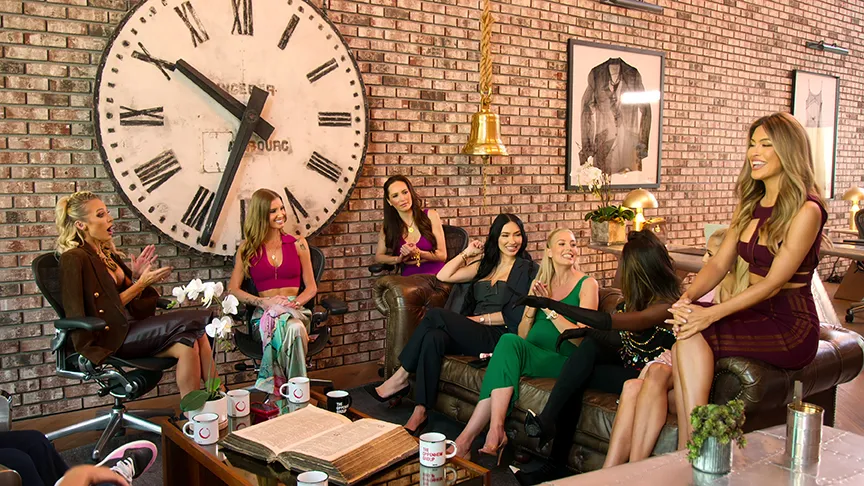 Fans often overlook the production team that brings the glamour and drama of Selling Sunset to life. Their choices in filming locations, camera angles, and even the background music play a significant role in crafting the show's unique ambiance.
As we anticipate Season 7, let's also look forward to how the creative team will innovate and enhance our viewing experience.
Editing and Post-production: An Unsung Hero
Reality shows often hinge on expert editing, a fact Selling Sunset proves in spades. From building tension to creating narrative arcs, much of the heavy lifting happens in the editing suite. It's worth wondering what new storytelling techniques Season 7 may introduce.
Selling Sunset Season 7: The Cultural Impact of Selling Sunset
The show has inspired everything from Halloween costumes to real estate career aspirations. It has made its way into late-night show sketches and even news commentary. There's no denying that the show has transcended its "reality TV" label to become a part of the cultural lexicon.
Season 7 and Beyond: Is There an End in Sight?
With Season 7 already in the bag, fans are naturally beginning to wonder how long Selling Sunset can maintain its charm. Will it go the way of other reality TV shows and start to fizzle out, or is this just the beginning of a long, prosperous run? Only time will tell, but one thing's for sure: as long as people dream of luxurious homes and dramatic work environments, Selling Sunset will find an audience.
Selling Sunset's Relationship with Fashion and Interior Design
A reality TV show set in the realm of luxury real estate in Los Angeles can't help but intersect with the world of high fashion and opulent interiors. The homes featured on the show aren't just empty shells; they're beautifully staged spaces that reflect the latest interior design trends.
Trendsetting Outfits and Red Carpet Looks
The cast members themselves have become fashion icons in their own right, often showcasing the latest designer wear. From Christine Quinn's audacious fashion choices to Chrishell Stause's elegant style, the stars of Selling Sunset know how to command attention.
Their fashion-forward approach is part of what makes the show so visually appealing. It will be interesting to see what sartorial choices Season 7 brings.
Selling Sunset Season 7: The Role of Interior Design
Let's not overlook the role interior design plays in the show. Each home is a work of art, often featuring jaw-droppingly gorgeous spaces. The choices in furniture, art pieces, and even lighting can make or break a sale, adding another layer of tension to each episode. Season 7 will likely continue this trend, perhaps upping the ante with even more exquisite homes and staging.
Potential Guest Appearances in Season 7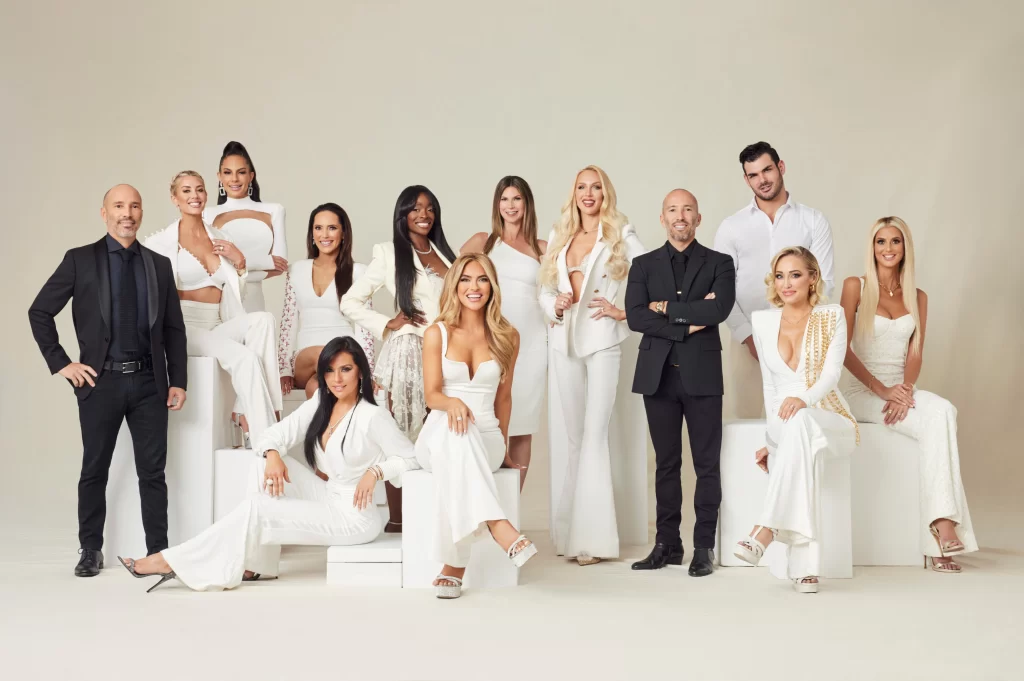 One aspect of Selling Sunset that keeps fans on the edge of their seats is the potential for guest appearances. Celebrity cameos can add an extra layer of excitement and unpredictability.
Will Season 7 bring in surprise guests? Given the show's increasing popularity and its Los Angeles setting, a star-studded episode is within the realm of possibility.
Selling Sunset Season 7: A Reality Show Like No Other
Selling Sunset has proven that it's much more than a typical reality TV show. It's a cultural phenomenon that delves into high-end real estate, fashion, interpersonal drama, and much more. With a seventh season on the horizon, fans can look forward to another series of episodes that will surely keep them entertained, captivated, and maybe even a little envious.