For all avid Pokemon Scarlet & Violet players looking to amplify their shiny encounter rates, the secret lies in mastering shiny sandwich recipes to unlock the coveted Sparkling Power 3. With this guide, you'll discover easy-to-follow recipes that will elevate your shiny hunting game to unprecedented heights.
Shiny hunting in Pokemon Scarlet & Violet has taken a delightful turn with the introduction of shiny sandwich recipes.
In the expansive world of the game, players can drastically boost their chances of encountering shiny Pokemon, without even the necessity of a Shiny Charm.
Yes, you heard that right; the art of sandwich making can significantly escalate your shiny encounter odds, making the process both fun and rewarding.
Navigating through the myriad of ingredients available can be a bit daunting. Thankfully, we have devised this comprehensive guide to help you craft the perfect shiny sandwiches, ensuring your path to achieving Sparkling Power 3 is smooth and successful.
Understanding the Odds and Boosting Your Chances
In your shiny hunting adventures, understanding the various odds and how to enhance them is critical. Here's a handy guide to the different levels of shiny odds you can achieve:
Base Odds: 1 in 4096
Shiny Charm: Increases odds to 1 in 1365.67
Sparkling Power 3: Further boosts to 1 in 1024.38
Sparkling Power 3 + Shiny Charm: Odds jump to 1 in 683.08
Sparkling Power 3, Shiny Charm & 60 Cleared Outbreak: Maximum odds at 1 in 512.44
Crafting Your Shiny Sandwiches: The All-Inclusive Herba Mystica Recipes
Embarking on your journey of shiny sandwich making begins with gathering the right ingredients. While sourcing specific types of Herba Mystica might seem challenging initially, we've got you covered with a range of versatile recipes:
Starting with the Basics:

Tomato
Onion
Green Bell Pepper
Hamburger

Selecting the Right Herba Mystica:

Choose any two varieties of Herba Mystica for the recipe

Adding the Final Touch:

Incorporate two additional ingredients as per the desired Pokemon type. Here are some options to consider:

Normal: Tofu
Fire: Red Pepper
Water: Cucumber (Continue with the rest of the types and corresponding ingredients.)
Specialized Shiny Sandwich Recipes with Specific Herba Mystica Combinations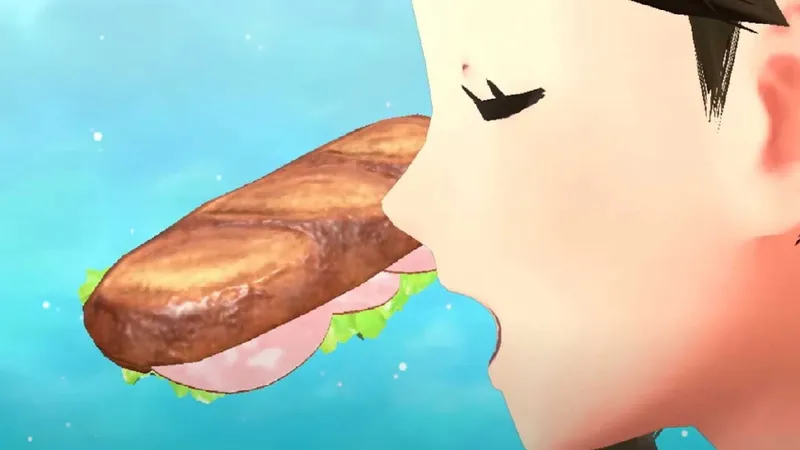 Taking your shiny sandwich creations to the next level involves using specialized recipes that integrate specific Herba Mystica combinations. Here, we have curated an assortment of recipes discovered and verified by renowned players:
Bug Type Sandwich

Main Ingredient: Cherry Tomatoes
Herba Mystica: Salty x 2

Dark Type Sandwich

Main Ingredient: Smoked Fillet
Herba Mystica: Salty & Sweet

Dragon Type Sandwich

Main Ingredient: Avocado
Herba Mystica: Salty x 2 (Continue listing the other types and respective recipes, maintaining the pattern.)
Your Guide to Acquiring Herba Mystica in Pokemon Scarlet & Violet
To craft these shiny sandwiches, the acquisition of Herba Mystica is essential. Unlike other ingredients, these cannot be bought from a store. Fear not, as we have the ultimate guide to help you gather these elusive ingredients with ease.
Players need to engage in five and six-star Tera Raid battles to stand a chance of earning Herba Mystica as a reward.
Unlocking these battles involves progressing through the main and post-game stories, respectively. Though obtaining Herba Mystica is not guaranteed in every battle, perseverance can lead to a fruitful haul, potentially even securing multiple drops in a single raid.
Conclusion: Setting Forth on Your Shiny Sandwich Adventure
As you gear up to delve into the exciting world of shiny sandwich crafting in Pokemon Scarlet & Violet, remember that the journey is as thrilling as the destination.
Equip yourself with this ultimate guide to shiny sandwich recipes, and embark on a rewarding adventure of shiny hunting, filled with delightful encounters and unprecedented successes. Happy hunting!
Advanced Tips for Crafting the Perfect Shiny Sandwich
Now that we have covered the basics, let's delve deeper into some advanced strategies to enhance your shiny hunting experience in Pokemon Scarlet & Violet.
Crafting the perfect shiny sandwich not only requires the right ingredients but also the right approach.
Here, we bring you some insider tips and secrets to help you make the most out of your shiny sandwich crafting endeavors.
Shiny Sandwich Recipes: Experimenting with Various Flavours
Creating shiny sandwiches offers an opportunity for players to explore a world of flavors. By experimenting with different ingredient combinations, you can discover new and exciting recipes.
Don't limit yourself to known recipes; the game encourages creativity and experimentation. Perhaps your innovative combination might be the next big discovery in the Pokemon community!
Harnessing the Power of Community Knowledge
The Pokemon community is vast and filled with experienced players who have ventured into the depths of shiny hunting.
Utilizing the knowledge and insights shared by community members can greatly enhance your shiny sandwich crafting skills.
Participating in forums and discussions can introduce you to new strategies and tips, helping you become a shiny sandwich master.
Shiny Sandwich Recipes: Collaborating with Friends for a Fun Experience
Why venture alone when you can enjoy the journey with friends? Collaborating with other players allows for an enjoyable and enriching experience.
Share recipes, exchange notes, and even host friendly competitions to see who can craft the best shiny sandwiches. The shared joy and camaraderie make the shiny hunting journey even more memorable.
Understanding the Benefits of Each Ingredient
Each ingredient in the shiny sandwich recipe plays a crucial role in enhancing your shiny hunting odds.
To craft the perfect sandwich, understanding the benefits and roles of each ingredient is vital. Here's a breakdown of some popular ingredients and their benefits:
Tomato: Often used as a base, it is a staple in many recipes, contributing to both taste and effectiveness.
Onion: Adds a zest to the sandwich, making it a popular choice for boosting your odds.
Green Bell Pepper: Known for its crisp texture, it adds a crunch to your sandwich, adding a layer of complexity to your recipe. (Expand upon other ingredients, detailing their benefits and roles in different recipes.)
Shiny Sandwich Recipes: The Evolution of Shiny Hunting in Pokemon Games
Over the years, the concept of shiny hunting has evolved immensely in Pokemon games. In Pokemon Scarlet & Violet, the introduction of shiny sandwiches has revolutionized the way players hunt for shinies.
This new method adds an element of fun and excitement, as players can now increase their shiny odds while enjoying a culinary adventure. This evolution signifies the continual growth and innovation in the Pokemon franchise, offering players new and engaging ways to enjoy the game.
Conclusion: Embarking on Your Culinary Adventure in Pokemon Scarlet & Violet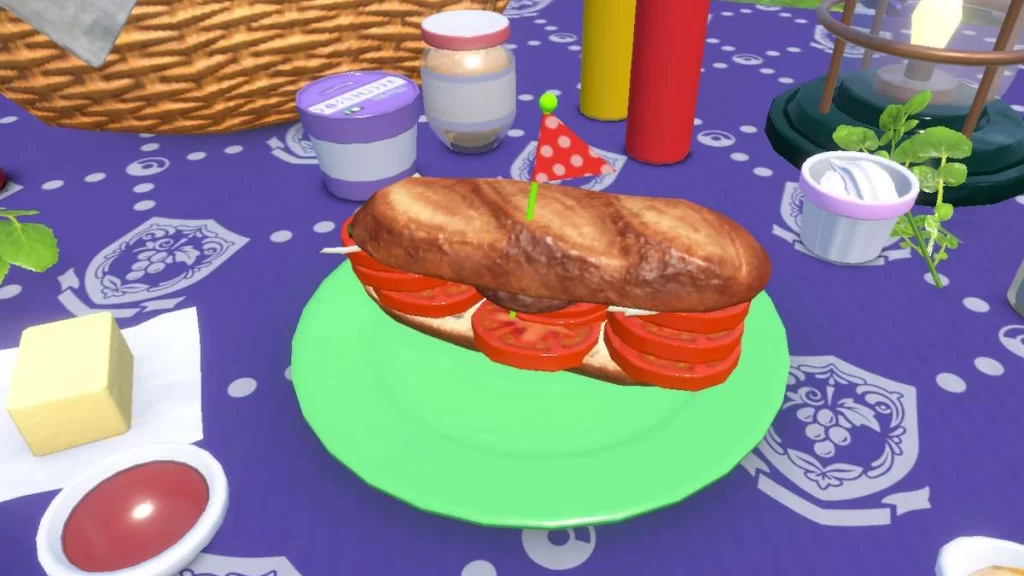 As we wrap up this comprehensive guide, we hope you are now equipped with the knowledge and skills needed to excel in shiny sandwich crafting.
The world of Pokemon Scarlet & Violet offers a rich and vibrant environment for players to explore and enjoy.
By embracing the art of shiny sandwich crafting, you not only enhance your shiny hunting odds but also add a layer of fun and excitement to your gaming experience.
As you set forth on your culinary adventure, remember to enjoy each step of the journey. Experiment with different recipes, collaborate with friends, and immerse yourself in the vibrant Pokemon community.
With this guide as your companion, you are well on your way to becoming a shiny sandwich crafting maestro. Happy gaming and may your shiny hunting endeavors be filled with success and joy!
Expert Strategies for Efficient Shiny Hunting
As you venture further into the realm of shiny hunting in Pokemon Scarlet & Violet, it's essential to keep abreast of the expert strategies that can propel your efforts to new heights. Here, we delve into some strategies that can help streamline your shiny hunting journey.
Shiny Sandwich Recipes: Creating a Stockpile of Essential Ingredients
One of the key strategies that experts recommend is to create a stockpile of essential ingredients.
Having a well-stocked pantry ensures that you are always ready to craft a shiny sandwich, maximizing your chances of encountering a shiny Pokemon.
To build a substantial stockpile, focus on participating in high-level Tera Raid battles and trading with other players to acquire rare ingredients.
Shiny Sandwich Recipes: Utilizing Tools and Resources
In the ever-evolving world of Pokemon, players have access to a plethora of tools and resources that can aid in their shiny hunting endeavors.
From community forums to shiny hunting calculators, these resources can provide valuable insights and help streamline your efforts.
Leveraging these tools can give you an edge in your shiny hunting journey, making the process more efficient and enjoyable.
Understanding the Dynamics of Sparkling Power
Sparkling Power plays a pivotal role in enhancing your shiny odds in Pokemon Scarlet & Violet. Understanding the nuances of this feature can significantly boost your success rate.
Take time to explore different combinations of Sparkling Power levels and ingredients to find the perfect recipe that elevates your shiny hunting experience.
Shiny Sandwich Recipes: Keeping Track of Your Progress
For a seamless and efficient shiny hunting journey, keeping track of your progress is vital.
Consider maintaining a journal where you document your shiny encounters, recipes tried, and ingredients used.
This not only helps in organizing your efforts but also allows you to analyze patterns and tweak your strategies for better results.
Conclusion: Setting Sail on Your Shiny Hunting Expedition
As you stand on the threshold of an exhilarating shiny hunting adventure, armed with knowledge and strategies, remember that the journey is as rewarding as the destination.
The world of Pokemon Scarlet & Violet is rich with opportunities to explore and discoveries to be made.
Crafting shiny sandwiches is not just a means to enhance your shiny odds but also a delightful culinary journey that adds a new dimension to the Pokemon gaming experience.
So, go ahead and set sail on your shiny hunting expedition. With the right strategies in place and a spirit of exploration, there's no limit to the adventures that await.
Remember, the Pokemon community is here to support you, sharing in your triumphs and learning from your experiences. Together, we forge a vibrant and engaging ecosystem where every player can thrive.
Here's to a journey filled with wonder, excitement, and a sprinkle of shiny magic. Happy hunting!