In the dynamic landscape of YouTube celebrity relationships, few have garnered as much attention and speculation as the love story of the famed YouTuber Lia 'SSSniperWolf' Shelesh and her long-standing boyfriend, Evan Sausage.
In an unexpected turn of events, SSSniperWolf recently shed light on her relationship status, confirming the end of their nearly decade-long journey together, amidst swirling rumours that were making rounds since 2022. Let's delve into their love saga, which has been at the centre of both admiration and speculation.
Lia Shelesh, better known to her fans as SSSniperWolf, initiated her romantic journey with Evan Sausage back in 2014. The relationship blossomed and unfolded on the public stage, with the pair frequently sharing glimpses of their union through videos on both of their YouTube channels.
The Love Chronicles of SSSniperWolf Boyfriend
Despite being thrust into the limelight, the couple seemed to manage the scrutiny with grace, ignoring potential controversies and focussing on nurturing their relationship.
Their chemistry and camaraderie were evident, yet they seemed to maintain a fine balance, neither shying away from showcasing their affection nor overly broadcasting their personal lives.
However, in October 2022, the tranquillity was disrupted by a series of tweets suggesting infidelity on Evan Sausage's part. Surprisingly, both parties chose to remain silent on the matter, leaving fans and followers in a whirlpool of speculation and conjecture.
SSSniperwolf Boyfriend: The Silent Phase: Were There Signs?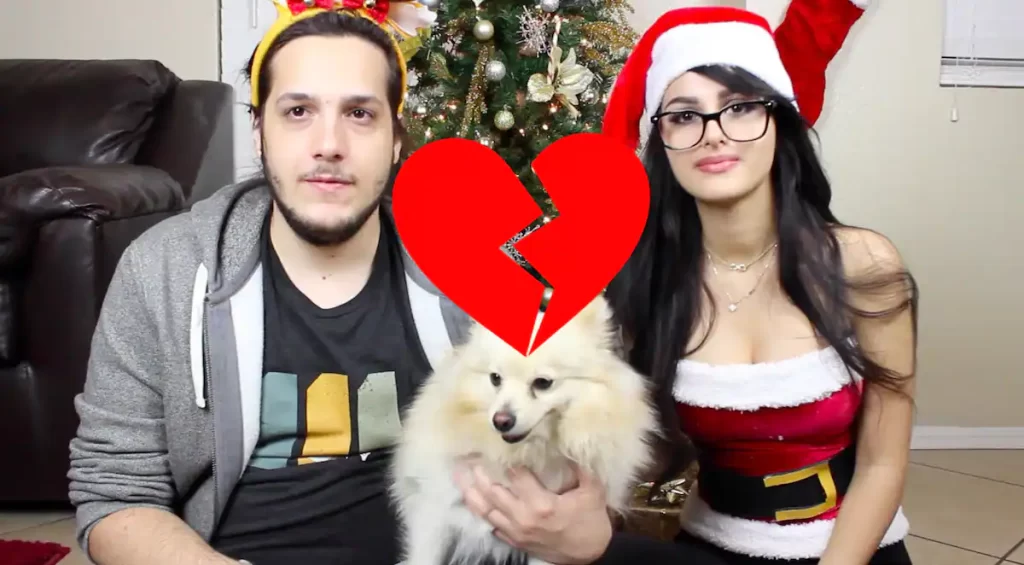 Fans couldn't help but notice that Evan Sausage seemed to have taken a step back from the virtual world, with no notable activity on YouTube or other social media platforms since 2020.
This absence naturally fueled more speculations regarding the state of their relationship. SSSniperWolf, too, seemed to have adopted a silence policy regarding the allegations, allowing the whispers to grow louder with each passing day.
The silence was broken on June 6, 2023, when SSSniperWolf responded to a tweet showcasing a picture of the couple with the caption, "I still don't know how he pulled her."
Lia responded in a casual yet seemingly definitive manner, stating, "Well after 9 years things didn't work out lol." This candid revelation sparked a flurry of discussions, with fans trying to piece together the timeline of their breakup.
SSSniperwolf Boyfriend: A Flashback to a Previous Split
It's noteworthy that this isn't the first time the couple has faced a bump in their relationship road. Back in 2016, they briefly parted ways, with Lia candidly discussing the split in a YouTube video.
At that time, the separation seemed temporary, with Evan continuing to reside with Lia and assisting her with her video productions.
The audience remained skeptical, given the history of 'breakup' and 'reconciliation' videos on her channel, suspecting it might be a strategy to boost video views.
This time around, however, the circumstances seem markedly different. Evan Sausage's conspicuous absence from SSSniperWolf's recent videos and her casual confirmation of the split hints at a more permanent separation, leaving fans to ponder the actual reasons behind this turn of events.
SSSniperWolf: A Journey of Success Continues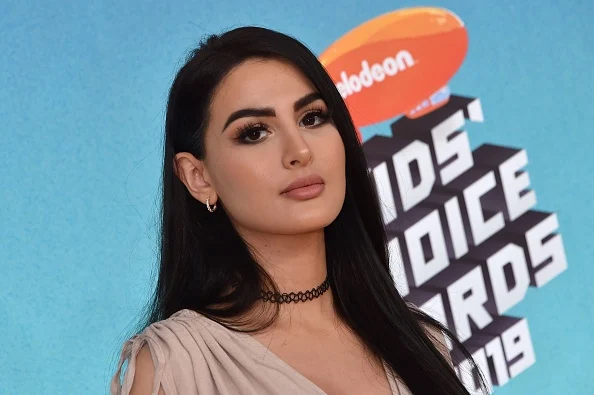 Regardless of the personal setbacks, SSSniperWolf continues to carve out a successful path in the YouTube arena.
The Liverpool-born star, who proudly identifies herself as a Turkish YouTuber, enjoys a massive following, with her subscriber count surpassing the 33 million mark.
Her journey, which began with her making a mark as a prominent Call of Duty YouTuber, has evolved over the years to include a mix of reaction and challenge videos, captivating audiences daily and securing viewership that regularly crosses the one million threshold.
As we witness the unfolding of this new chapter in SSSniperWolf's life, one thing is clear – her journey of self-evolution and growth remains unstoppable.
The YouTube sensation continues to enthral her audience with her versatile content, proving that sometimes, personal trials can indeed fuel professional triumphs.
A Retrospective Glance: The Power Couple's Best Moments
Over the years, SSSniperWolf and Evan Sausage have given their audience several heartwarming moments to cherish.
The internet has witnessed their chemistry, their shared laughs, and their collaborative video creations that generated a plethora of memes and fan arts.
Let's take a moment to reminisce about some of the highlights that marked their journey as a power couple in the digital space.
SSSniperwolf Boyfriend: Collaborative Ventures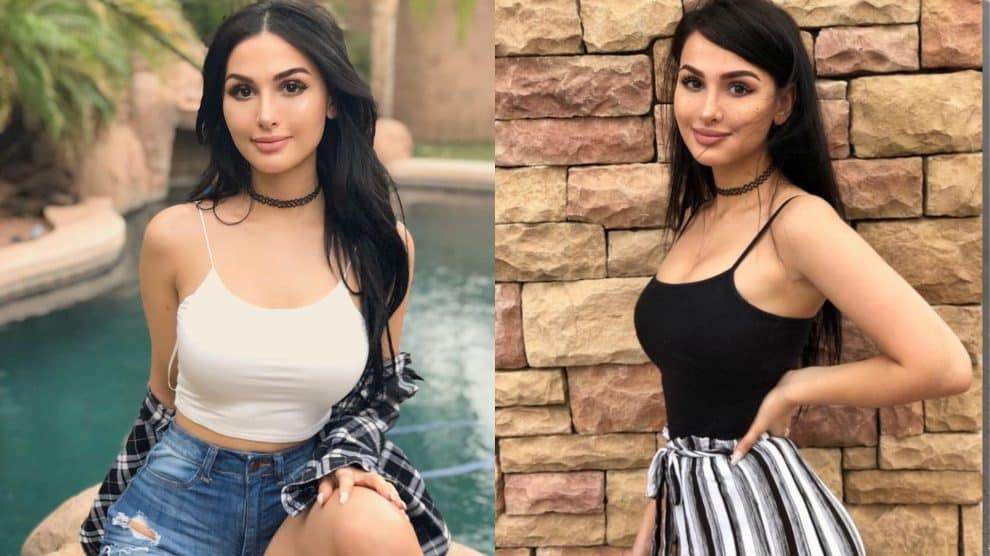 When they were together, Lia and Evan often treated their audience with collaborative ventures, uploading content that featured both of them engaging in fun activities, challenges, and vlogs.
Their synergies were palpable, setting the stage for many 'couple goals' sentiments across their fan base. Perhaps revisiting some of those cheerful moments through their videos might offer solace to fans grappling with the recent news of their breakup.
Engagement in the Gaming Community
Both Lia and Evan were active in the gaming community, which initially brought them together.
Their shared passion for gaming often reflected in their videos, where they were seen battling it out in various gaming arenas or reacting to popular game narratives.
This common interest was indeed a cementing factor in their relationship, creating a bond that many admired.
Fandom's Reaction: Support and Speculations
In the wake of the breakup confirmation, the fandom has been buzzing with reactions, speculations, and an outpouring of support for both individuals.
The digital sphere is rife with discussions, fan theories, and heartfelt messages for both Lia and Evan.
SSSniperwolf Boyfriend: Support for SSSniperWolf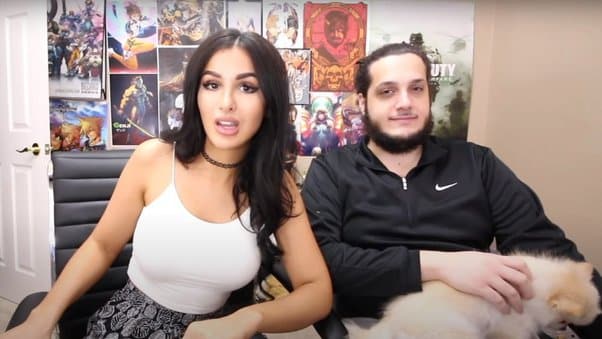 SSSniperWolf's loyal fan base has stood steadfastly by her, showering her with supportive messages and words of encouragement.
Many admire her resilience and her ability to continue thriving professionally despite the personal setbacks.
Fans laud her for maintaining her grace and poise amidst the speculation, appreciating her decision to keep the intricacies of her personal life private.
Concerns for Evan Sausage
Evan, who has remained silent and largely inactive in the online sphere, has also garnered concerns and well-wishes from the community.
Many are keen to hear his side of the story, hoping that he would eventually break his silence and share his perspective on the matter.
The absence of Evan's voice in the narrative leaves a noticeable void, fostering hopes for a future statement or appearance.
A Glimpse into SSSniperWolf's Flourishing Career
Despite the end of a significant chapter in her personal life, SSSniperWolf's professional journey is on a meteoric rise.
Delving a bit deeper into her career trajectory, it's evident that Lia is more than just her relationship saga.
SSSniperwolf Boyfriend: Diverse Content Creation
Initially starting as a gaming YouTuber, Lia's content has significantly diversified over the years. Today, her channel is a medley of reaction videos, lifestyle vlogs, and challenge videos.
This diverse content creation strategy has helped her maintain a robust connection with her audience, continually bringing fresh and entertaining content to the table.
Engagement with the Audience
Lia's engagement with her audience goes beyond her regular video uploads.
She actively interacts with her followers through various social media platforms, where she shares glimpses of her daily life, her interests, and her viewpoints on various topics.
This active engagement has fostered a community where fans feel a personal connection with her.
SSSniperwolf Boyfriend: A New Beginning
As the chapter with Evan Sausage comes to a close, it heralds the beginning of a new journey for SSSniperWolf.
With her relentless spirit and commitment to her craft, the future seems bright and promising for this YouTube sensation.
Fans worldwide are eager to accompany her on this new voyage, confident that her charisma and talent will continue to shine, illuminating the digital space with her vibrant presence.