The Internet of Things and smart products have made smart homes more accessible than ever. You can use smartphones and apps to remotely control door locks, video doorbells, cameras, and other home appliances. A home security package is helpful for installing home security systems.
The importance of home security systems
Property crime has always been a threat to people's personal safety and property safety. Home security systems can protect you, your family, and your property from anxiety. Home security systems can protect your home or office from theft and protect you at all times. In addition, home security systems can provide you with convenience and reduce your family insurance premium. A home security package is an ideal choice for building home security systems.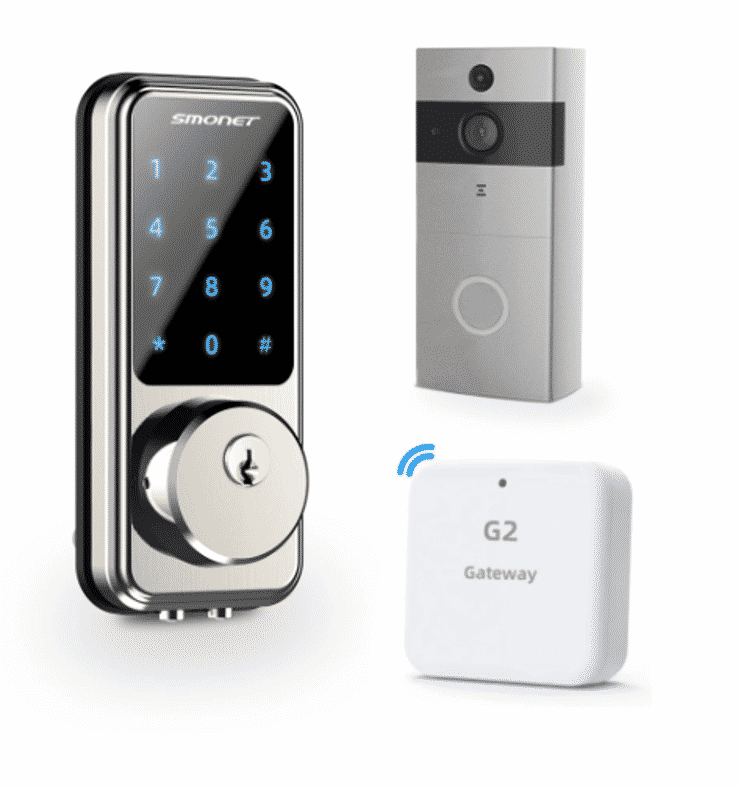 How does a home security package benefit you?
The home security package often contains a keyless smart lock, smart security camera, video doorbell, wifi gateway, and other security smart products. These products combine to form a powerful home security system, which provides complete protection for your life.
Wifi Smart Door Lock
Are you still using traditional locks? Traditional locks can no longer effectively resist thieves. After all, copying a key is easy. Better than traditional locks, the Smonet keyless smart lock has an automatic door lock function and remote password sharing function. You can also change the door lock password at any time. With a smart keyless door lock, you can view event history for the past 500 door openings. Smart door lock provides your home life with convenience and security. Compared with other brands, Smonet smart lock is more resistant to cold weather. Smonet smart lock works in the temperature range of -20~70 ℃, so you don't have to worry low-temperature weather will damage the performance of the smart door lock.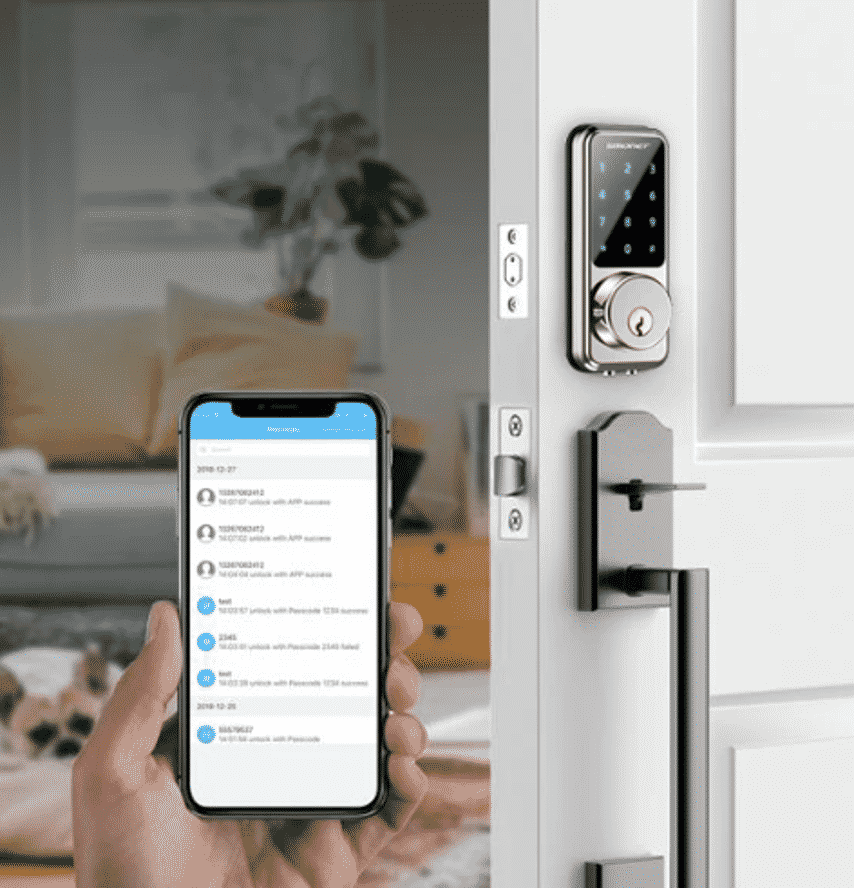 Smart Security Camera
In order to ensure a safer home life, many people equip their homes with smart security cameras. The smart security camera can be connected to your wifi so that you can view the screen monitored by the security camera through your mobile phone or PC device. Smonet security cameras can realize remote monitoring and playback,providing you with 24×7 hours of live surveillance. The camera meets the IP66 waterproof standard. Their smart security camera is an effective means to monitor family safety.
Wireless Smart Video Doorbell
Wireless Smart Video Doorbell provides you an easy way to see who is at your door without having to open or get close to your door. Smonet video doorbell supports real-time video with visitors who are outside the door. It will automatically detect the movement within the line of sight and send an alert to you.
Wifi Gateway
With wifi Gateway, you can realize the simplicity of having a single device to set up. It's an excellent application for internet connectivity. Rather than having separate devices, each doing one part of the job, a wifi Gateway efficiently does it all. You can connect smart lock with Amazon Alexa and smartphone to realize remote control and voice locking. Smonet wifi Gateway provides you with 30-days free returns and a 1-year product warranty.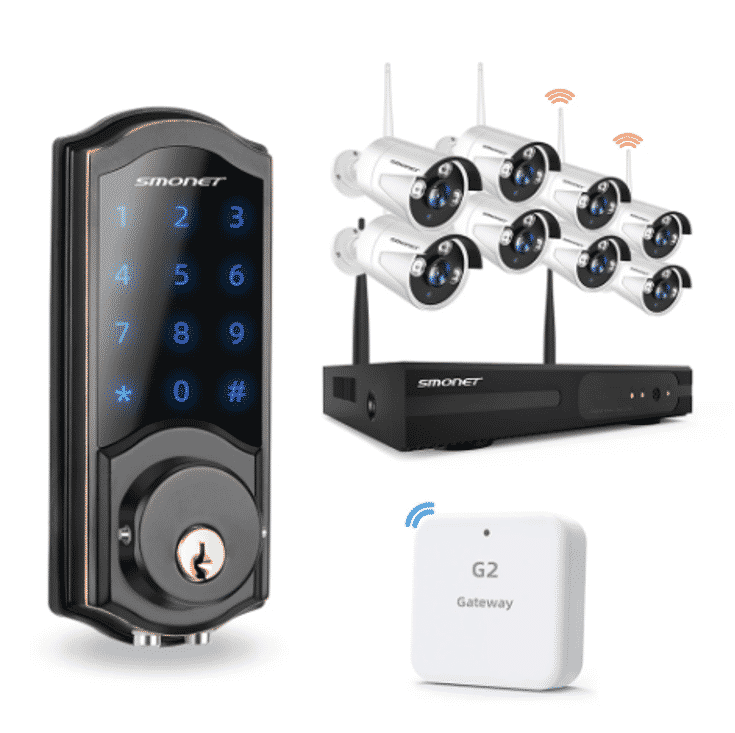 Smonet summer sale
Smonet will conduct a summer sale from July 15 to July 31, 2021, and will greatly discount products such as home security package, keyless door locks, security cameras, and video doorbells. Smonet provides you with the most cost-effective home security package. It is like a security guard, always protecting the safety of your home or company. The good news is that if you leave a review on the product page related to the Smonet product you have purchased, they will provide you with more discounts. Contact them for more information about the home security package.