Pig farmers know all too well the importance of providing their pigs with a consistent, nutritious diet. Not only is it essential for the health and growth of the pigs, but it can also have a significant impact on their overall profitability. That's why many pig farmers are turning to automated feeding systems to help take the guesswork out of pig nutrition. Here are just a few of the benefits that these systems can provide:
It Helps Pig Farmers Save Time and Money
Automated pig feed and waterer systems are becoming increasingly popular among pig farmers looking to save time and money. These systems automate the tedious task of pig feeding throughout the day, allowing pig farmers to focus their attention on other aspects of pig farming. The automated pig feed system dispenses pig feed at regular intervals based on preset settings, ensuring that all breeds of pigs can be adequately fed without manual intervention.
Furthermore, an automatic pig waterer also helps keep water levels consistent and clean for a healthy pig herd. The combination of these two tools allows pig farmers to greatly reduce the amount of time and labor needed to care for their pigs.
These systems can dispense the perfect amount of food for each pig
Automatic Feed Dispensing Systems are revolutionizing the way farmers care for their animals. By automatically regulating and distributing the precise amount of food needed for each pig, these systems ensure that all pigs are receiving the proper nutrition to grow and thrive. This not only reduces wasted food but also helps keep pigs healthier by reducing the risk of the wrong diet causing health issues down the road.
Automated Feed Dispensing Systems provide peace of mind for farmers as they no longer need to worry about whether their pigs are being adequately fed. This can be a burden off their shoulders, allowing them to focus on other aspects of running their farm with ease.
It Reduces the Spread of Disease Among Pigs
Automated feeding systems have become increasingly common in the wasters and livestock industries. Such systems not only save time and money, but also have an important role to play in promoting herd health. By ensuring that pigs are fed clean and fresh food, automated feeding systems can help keep diseases from spreading among them.
Studies have shown that pigs supplied with the right feed, at the right time and in the right quantity increase their provisions of lean meat yields, thus boosting profitability for farmers. Automated feeding systems offer farmers and other custodians of large herds of pigs a convenient means to improve overall herd health while still keeping their operations cost-effective.
It Can Be Customized to Fit the Specific Needs of Any Pig Farm
As technology continues to advance, so do the expertise and efficiency of pig farmers. With the introduction of automated systems that can be tailored to fit a farmer's specific needs, running a successful pig farm has become far easier. Not only are these systems significantly more efficient by using less labor and resources, but they can also offer valuable insights such as tracking herd movement and individual behavior.
This data helps to increase production output while reducing time spent on routine tasks. Ultimately, this versatility makes them an invaluable tool for any modern pig farm.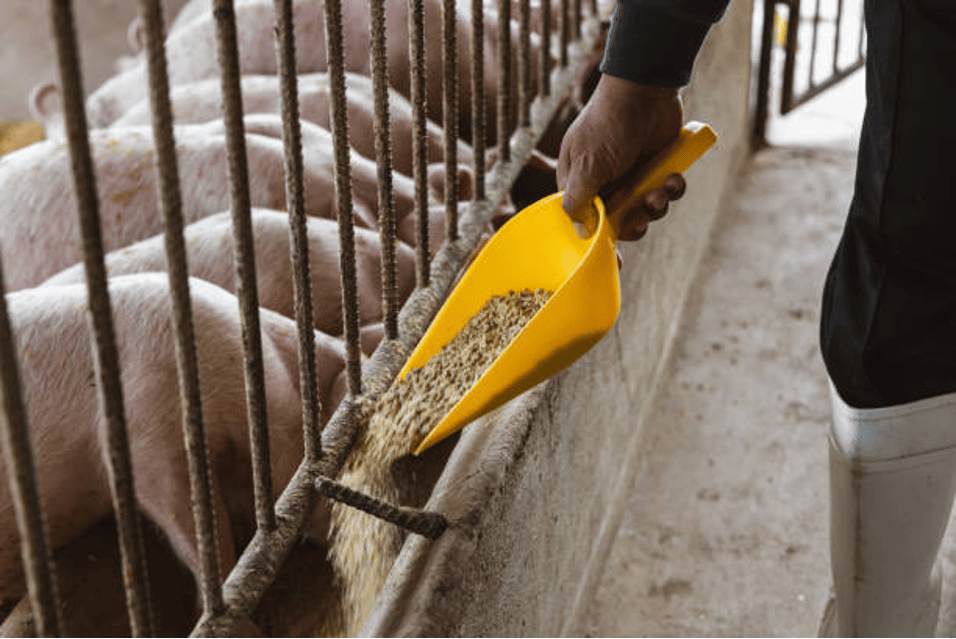 Conclusion
The automation of feeding systems is becoming a more popular choice for pig farmers. Not only does it save time and money, but it can also reduce the spread of disease due to its ability to dispense the exact amount of food for each pig and keep the food clean and fresh.