Proxies have grown in popularity over the last few years. With this growth, we've seen an explosion of new proxies appear on the market. While proxies are most well known for providing additional security and anonymity to your connections, proxies are now being developed for specific use cases, such as improving SEO, managing multiple social media accounts, automating activities, and even protecting your website or business network. But what does the future of proxies look like?
In this article, we take a closer look at how far proxies have come. We'll also be looking at what the future of proxy development looks like and whether the popularity of these tools will last. For the latest proxy prices or to learn more, make sure you visit Smartproxy for information.
What Are Proxies?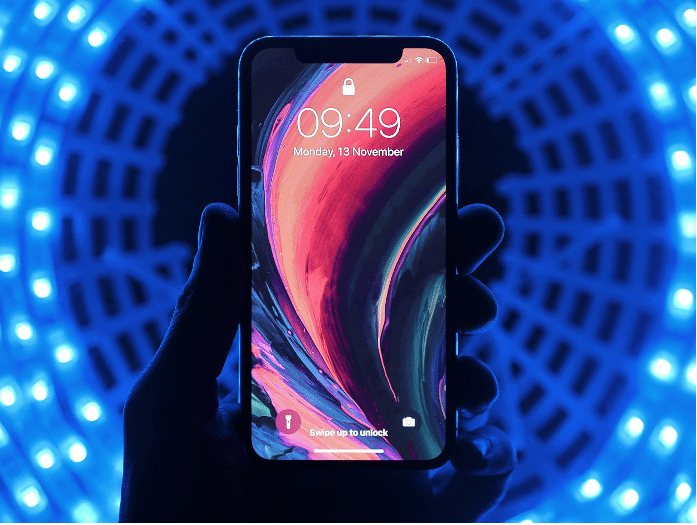 Proxies are intermediate servers that facilitate the connection to the internet. When you use a proxy, all of your requests are routed through the proxy server and then forwarded to the search engine, website or social media platform.
Since your connection is routed through the proxy server, your IP address is hidden and replaced with a different one from the provider's pool. This also means that all of the information associated with your IP is protected. This can include your name, location, ISP, and even internet device and browser details.
How Are Proxies Used?
There are many different proxies available, and while many of them share overlapping features, there are also some that have been developed for very specific use cases. For example, a social media proxy is explicitly developed to create and manage multiple social media accounts. Alternatively, mobile proxies are developed to be used specifically with mobile devices and use SIM IPs instead of Wi-Fi ones.
Let's take a look at some of the general ways that you can use proxies.
Automation
Proxies are the ideal tool to use if you want to start setting up automation tools. You might want to start using an automated web scraper, or perhaps you want to automate your social media posts, or maybe you want to use sneaker bots to improve your chances of copping a pair of limited edition kicks. No matter your intentions, the reality is that without a reliable proxy, your automation tools will most likely get banned and flagged as spam.
However, when you use a proxy, you can ensure that your automation tools look like real users instead of bots, which will limit the likelihood of you getting banned. Even if you do get banned, you can simply change the IP address and continue your work without too much of a delay.
Data Collection
Data collection is a critical process for businesses. Companies rely on data in order to make informed business decisions. However, manually collecting data is a labor-intensive practice that also takes a long time. Not only that, but manual data collection also leaves you open to data bias which could influence your decisions. As such, many businesses have turned to web scraping as a more efficient alternative.
Web scraping is the process of automatically collecting data from many different websites quickly. The tool then parses the raw HTML data into a language that we can understand before delivering it in your chosen format, usually a spreadsheet. Web scrapers collect this data by sending numerous requests to various websites and collecting the required information.
Many businesses don't want their sites overrun by automated tools that consume a lot of bandwidth with little return for the business. As such, the websites will block web scrapers and ban the IPs associated with them. This could leave gaps in your data, making it less accurate.
A proxy can help you avoid these bans by making your connection look like a real user (if you're using a residential proxy) or by giving you access to many more IPs that you can use.
Access Restricted Markets
Proxies are also great at helping you access geo-restricted content or markets in different locations. Some countries put geo-restrictions on their data so that only locals can have access to it. This makes it difficult for businesses to conduct market research if they plan to expand to these countries.
However, when you use a reliable proxy, you can set your IP to one of these locations. This will make it possible for you to bypass the restrictions and appear like you're accessing the internet from within that country. This is also useful if you want to verify your ads in other locations.
Privacy and Security
One of the primary uses of proxies is for their additional privacy and security. Proxies hide your IP along with any information associated with it. And, because you don't link directly to the website, they cannot track your actions. All cookies, search history, caches, etc., are stored on the proxy server, so you can still benefit from these features without the risks of being tracked.
The Future of Proxies
The future of proxies is indeed looking bright. More proxies are being developed for specific cases. As new technology is released, we also see improvements being made to the current proxies. Proxies are becoming more user-friendly, such as mobile proxies, which you can enable within seconds. Proxies are also becoming more secure, such as SSL proxies that can encrypt your data while also offering other proxy security benefits.
Proxies are becoming faster, more efficient, and more affordable than ever before. With so many options to choose from, there's a proxy for whatever you need to do online that requires additional protection. Not only that, but you can also find the best proxy prices easily to ensure you get one that meets your needs and budget.
Final Thoughts
Proxies have grown immensely in popularity over the last few years. Along with this expansive growth has also come the development of a wide range of proxies for different uses. Whether you want to protect your online privacy, access restricted content, or start using automation tools for your business, you'll need a proxy to ensure that you remain safe without getting blocked. If you need a proxy, look at reliable providers with the best proxy prices to ensure you get what you need.