Automatic dialing systems significantly contribute to the increase in the average talk duration per hour. This is a significant contributing factor since telemarketers who speak with the most prospects in a day are likely to see an increase in the sales conversion rate.
This technology keeps looking for the best number. It generates data on calls after agents have finished conversing with prospects. Positively, this enables agents to speak with the most candidates while preventing dialing errors, thus improving sales outcomes.
On the other hand, a manual dialing system only guarantees 10 to 15 minutes of conversation time every hour. In contrast, an automatic dialer system ensures 40 to 50 minutes. It proves that automated dialing systems are superior to manual dialing systems. These systems reach out to many more potential consumers and make callbacks at precisely the right moments, lowering the possibility of human error.
Together, let's explore the impact of dialer automation on customer service in a competitive industry. Stay tuned!
How does dialer automation in Customer Services Work?
Data shows that 72% of automation is implemented in general businesses, while IT industries account for 28%. Customer service can construct significant automation rapidly and without jeopardizing the company. At the same time, IT may focus on other business-critical tasks that require their attention.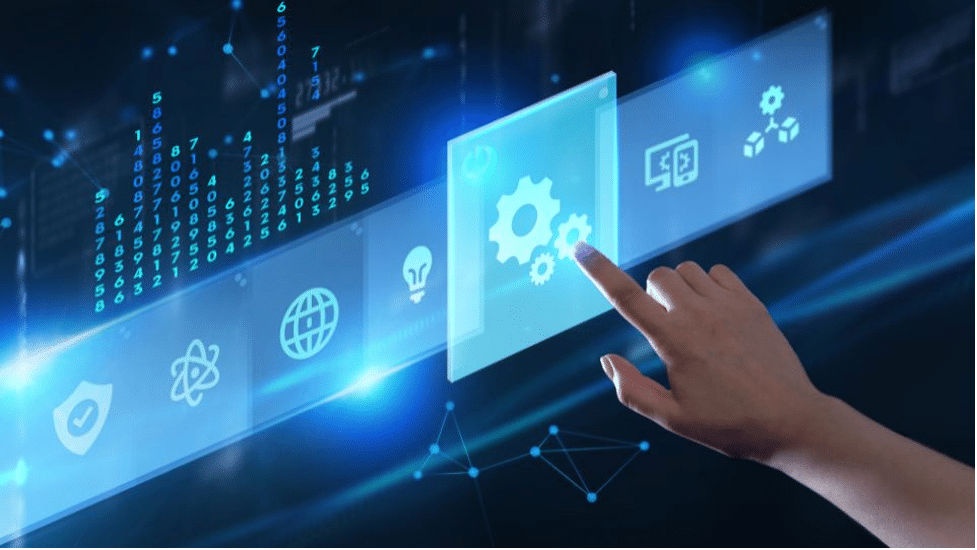 Source: Canva.com
The percentages of automation in the customer service industry such as returns and refunds, are 13.1%, customer operations are 23.2%, and customer support is 63.6%, respectively. This automation can improve the customer experience and help your support team in several ways.
By automating requests and escalations, for instance, your team can deal with business-critical issues faster, which reduces the costs associated with them. Using chatbots to respond to customers lets you offer the best customer experience. It gives your support agents more time to focus on other areas that need their attention.
On the other hand, traditional automated dialing system support human agents by automating time-consuming tasks and dialing the phone number with software and voice modems. An auto-dialer connects a call to a live agent or plays a pre-recorded message once it has been answered. Auto-dialers can leave a message on the client's voicemail or tag the number in their system to be verified again later if the call goes to voicemail.
Automated dialing systems can free up employees to concentrate on the needs of their clients without wasting time on ringing or unanswered calls.
In general, automated dialing systems function in four ways:
1. Auto-dialer software
Auto-dialer software enables the benefits of automated dialing systems." The system and service provider you choose will determine all the auto-features dialer and functionalities offered. Most auto-dialing systems can be operated on regular computers with a direct connection between CPU power and audio quality.
To support your system, you'll need a robust server rack with numerous CPU cores, plenty of memory, and a quick broadband connection once you enter the world of contact centers that manage over 10,000 channels.
2. Human agents
Live agents are essential in many auto-dialing scenarios, even though some auto-dialing systems use pre-recorded messages for delivery. At the least, you will need an employee to initiate the system, choose the dialing mode, select the appropriate call list, and record any messages. For many auto-dialing systems, handling incoming calls requires a sizable staff.
3. Voice modem
Voice modems are required to send and receive voice recordings over the phone line. Make sure any modem or device you use can handle voice transmissions because this technology was created for data and fax communications. Look for any indication that the hardware includes voicemail software if you need clarification on whether a particular modem can handle voice communications.
4. Landlines and VoIPs
Large-scale auto-dialing systems can transmit calls through either VoIP or landlines. Instead of using voice modems, these systems are now migrating to cloud-based, integrated solutions that work with software and have many advanced features.
You're waiting for the auto-dialer software to locate the next unrestricted agent and place your call as soon as one is available if you choose to get a callback when the customer service team can reach you.
What are the Benefits of Dialer Automation for Customer Service in Competitive Industries?
Customer service interactions include built-in delays and difficulties, many of which are well-known to all. For example, there's the need to send multiple prompts to a job site to diagnose or determine a problem. The time it takes to find the correct answer to a situation in manual databases Waiting on hold while agents switch a customer from one service to another can hinder optimal performance and satisfaction.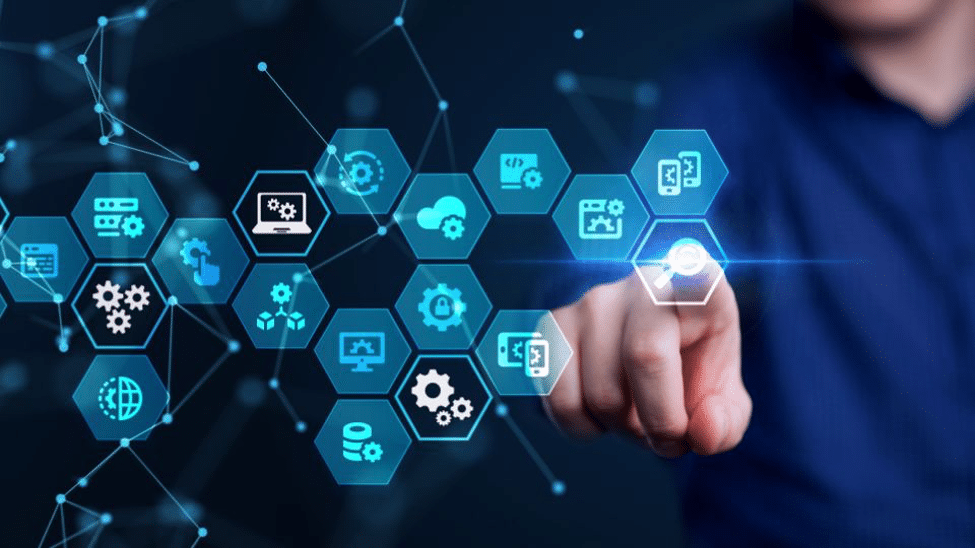 Source: Canva.com
Regardless of external disruptions like distribution problems, travel restrictions caused by pandemics, and more, they are heading toward increased digitization and the accompanying expectations of immediacy.
Automation standardizes processes and enables algorithm-led platforms to seamlessly direct customers to solutions, opening up a new avenue for simple problem-solving and enabling service providers to concentrate only on the most complex problems.
These are several benefits of dialer automation on customer services:
Maximum convenience for customers
Service automation delivers top results at the customer's convenience, meeting them wherever and whenever required. This is essential given that people are frequently on the go and have busy schedules or because many businesses are geographically distant from where a problem arises.
An automated option effectively provides access to crucial data and problem-solving every day of the year, 365 days a year. Integrating this with an after-hours service run by service experts who can arrange for onsite service visits in case of emergencies is simple.
Maximize self-service for first-time users
When customers are given precise and understandable instructions, they can solve many problems independently. Automated self-service is especially useful for home electrical appliances because prolonged downtime can be extremely frustrating.
However, self-service tools offering visual assistance make it simple to conduct a remote assessment, ensuring that businesses send out the precise equipment and personnel required for a successful visit.
Better outcomes and closer customer connection
It is vital to appreciate the confidence that customers experience when they realize they played a crucial role in solving a problem. Faster support access facilitates customer education, thereby significantly boosting retention and loyalty.
Maximum connectivity and successful platform integrations
A seamless, omnichannel integration is essential for a company to include an automation solution alongside its entire service offering. When a situation arises, customers should be able to contact us through whichever method suits their needs the best.
Similarly, service organizations should integrate their visual support platforms so that their staff can quickly address and address client concerns from within the business systems they regularly use.
Product return reduction
Product returns and technician dispatches can both cost businesses a lot of money. Automation can help prevent unnecessary returns or redundant deliveries through faster, more precise, and more streamlined issue diagnostics, particularly when combined with augmented reality support and automated dialing systems.
Frequently Asked Questions
Is a VoIP or Landline System Better for Your Business?
Answer: Choosing between a VoIP phone system and a landline is more complicated than it sounds. The best choice will depend on your company's requirements because both offer distinctive advantages.
Key considerations for your decision should include cost, internet connection, and dependability. VoIP provides more flexibility, but landlines are known for their reliability and high caliber.
What is the purpose of an Autodialer?
Traditional auto-dialers work with software and voice modems to automate tasks and dial phone numbers, which supports human agents. Auto-dialers can either connect calls to live agents once they are answered or play pre-recorded messages.
Why use a predictive dialer?
Answer: Given that it doesn't route incoming calls to overworked agents, a predictive dialer gives businesses control over outbound calls. The effectiveness of your team will increase as a result. Additionally, the agent on the other end can make the customer any available offer when they pick up an incoming call from your call center, which is a crucial element of effective campaigns.
Conclusion
This will enable you to ensure that customers get the same amount of service no matter who they talk to. Once these steps are automated, they can help make systems that make jobs easier to handle.
Also, it makes it easier for people to get the information they need. This makes customer service in competitive businesses more effective and productive.