Are you considering opening an online t-shirt store but don't know where to start? Do you have several very cool designs but have no idea how to market them? Given the boom that arose with this business model, many have jumped on the t-shirt sale bandwagon to get extra money. But that doesn't mean it's easy. Like any business, you have its peculiarities, advantages and risks. Even so, if you want to set up an online t-shirt store that sells from day one, keep reading and we will explain how you can do it step by step.
Why an e-commerce of t-shirts?
Opening an online t-shirt store is in fashion. The success of brands like Vlone has encouraged many people to sell their own designs. But what is so attractive about these types of stores?
Low investment: an online store does not imply spending as much money as with a physical store.
Automation with dropshipping: One of the great benefits is this. With the designs already made, you only have to locate a dropshipper who will be responsible for printing and shipping each shirt. You would almost have a 100% automated business.
Compatibility with other businesses: being able to automate the store to a great extent, it is a model that you can combine perfectly with other projects you have.
The 5 keys to creating a successful online t-shirt store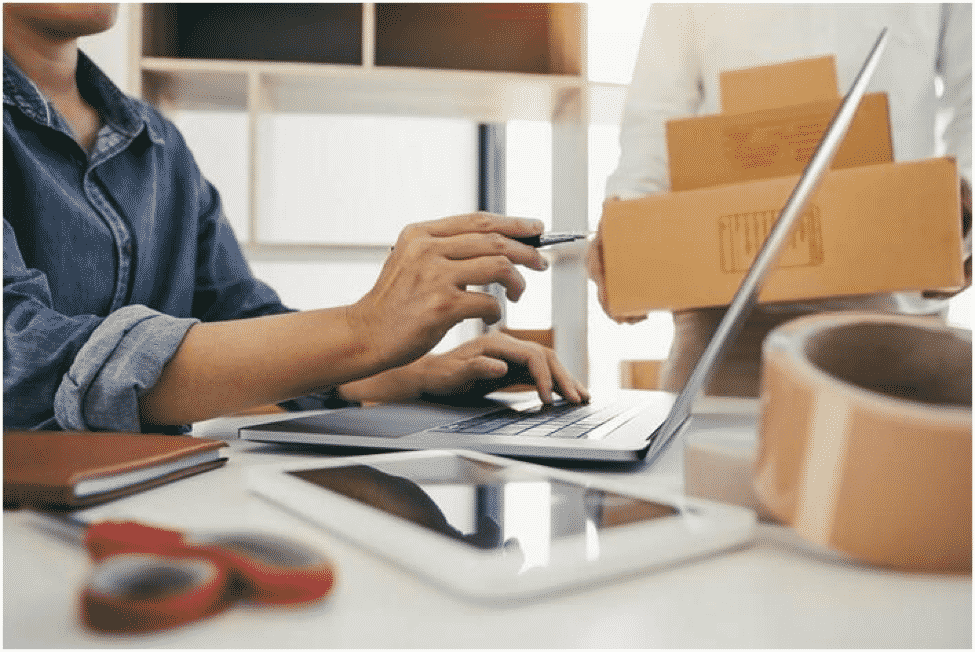 Many people opened their e-commerce of personalized t-shirts thinking that, just by opening the store, the money would arrive on its own. Do not make the mistake of thinking the same; it is not easy to make money with this system. For you to be successful we will give you the 5 key points on which you have to focus:
Specialization: focus on a very specific audience. One of the most common mistakes is trying to reach the entire audience. The clearer you have who your buyer persona is, the more you will sell.
Quality – Don't sacrifice material quality for higher margins. You will only make the credibility of your brand plummet.
Design: you have a lot of competition so not just any design is going to be worth it. Don't lose focus on who your audience is and bet on creating something different.
Brand: if you do not develop a brand you will only be one more on the Internet. Even if your designs are better, your competition will take the sales.
Marketing: to succeed with an online business you need to develop a digital marketing strategy that brings you closer to your customers.
How to create an online t-shirt store step by step
We now enter the most practical part in which we are going to detail all the steps you have to follow to create your e-commerce. Let's go there!
1. Where to get the design
In the same way that you can create your own designs, you can also contact freelance designers and buy their drawings. Either option is good. The most important thing at this point is that you do a little research and see what types of designs are selling the most.
2. How to choose the shirt
This point is very important for the quality issue. Ideally, you should locate 2 or 3 suppliers and check the material by buying a Vlone Shirt from each of them. Both here and in this other post you can find information about suppliers.
3. How to print the t-shirts
The print also determines the final finish of the shirt, so it is very important that you choose well. You have the following options:
Heat transfer: you can do it from home but the quality is not good. It is not recommended.
Screen printing: you would have to locate companies and assess costs. The great advantage is the quality and discounts for large volumes. Difficult to start like this with little investment.
Direct printing: good quality and you would do it yourself. The downside is that you would need to buy a special printer that costs quite a bit of money.
Dropshipping: the most recommended when you start. While you take care of the designs and marketing, they will print the shirts and ship them. The only bad thing is that the margins are lower.