In the phase of the ongoing global Covid-19 Pandemic, it is being continuously advised by various health organizations to take hygiene precautions to stay safe from coronavirus disease. It has now affected more than 23 million people around the world with 820K deaths making it a big concern among majorly infected countries. Like it's important to wash hands and maintain social distancing to avoid receiving contaminants, it is also being advised to be cautious while washing clothes. Disinfecting is required to kill the bacteria or germs from the surface of the clothes to reduce the risk of increased infection among our family and friends.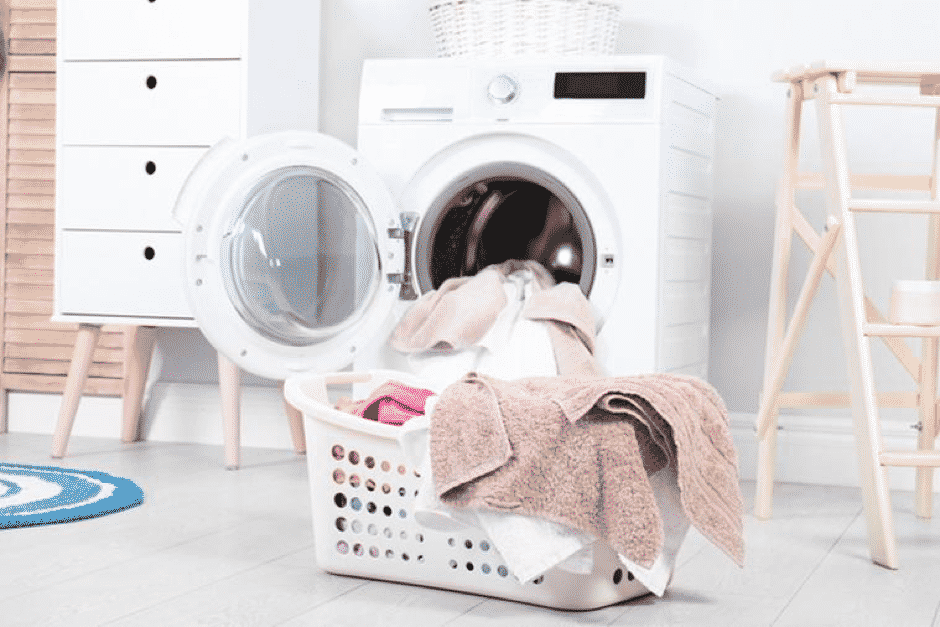 Scientists state that the virus can remain on the textile surface for an average of 2 days so it contains the least risk of becoming a virus carrier but we must adopt easy and regular washing precautions to avoid becoming a part of the chain.
Please follow the below easy to implement steps to disinfect your laundry at home with regular washing and least efforts.
1. Warm Water
It's being continuously said by the experts that coronavirus cannot survive in high-temperature conditions and it gets destroyed in 5-10 minutes after 80 Degree Celsius. So it is highly recommended to use warm inlet water. Most of the Best Indian Washing Machines are equipped with an option to choose different water temperature levels. If you are not a washing machine user, go for using other methods like heating water on gas burners or using electric rods to preheat washing water before laundry.
2. No Repetition of Clothes
This is a common case with bachelors or small families living out for work when they wear the same clothes for the second time which can lead to the transfer of the respiratory droplets from your clothes to your body. It is advisable to wash your clothes regularly or at least do not repeat them. SARS-CoV-2 (Severe acute respiratory syndrome coronavirus 2) can enter your body if you touch the infected textile surface with your hands and then touch your nose or mouth.
3. Use of Disinfecting Chemicals
Adding extra cleansing agents can help you get secure because cleaning alone only aims at removing the viruses and bacteria, adding disinfectants would help in killing them. Chemicals like Hydrogen peroxide or bleach can effectively destroy the contaminants making them infection-free.
4. Separate place for dirty clothes
If you lack having time for doing laundry regularly, use an isolated place to keep all your dirty clothes. Do not let your kids get near to it and do wash your hands and especially face before you change to get to Bed.
5. Wash Bed Sheets More Frequently.
Like most people used to do earlier, getting directly to sit or lay on the bed just after reaching home, that's not anymore possible post-COVID-19. We strictly recommend you to wash or change the bedsheets every second day to avoid coming in contact with the virus during sleeping. If you have a front load washing machine, you can also choose a bedsheet fabric oriented program which has the least negative impact on the textile life.
6. Laundry without a Washing Machine
Like many people don't have an in-house Washing Machine and do laundry on their own. Please follow the below guidelines.
Avoid coming in contact with anybody while you are Washing clothes
Avoid touching your body parts during the wash, especially nose or any other part of the face
Wash your hands with a strong alcohol-based hand wash or just sanitize them.
It is recommended to wear disposable gloves and dispose of them after use.
Sanitize the laundry bag after it's empty.
7. Basic Precautions:
Avoid coming in contact with your kids or family before you change your clothes after reaching home.
Try touching the least of objects
Strictly, do not go directly to your Kitchen.
Sanitize your hands at home entrance
Follow social distancing
Summary:
Covid-19 has completely changed the way of living life and this is going to stay for the coming years. We are at a stage where we need to realize the importance of the above-required precautions to stay safe and work for our fortune. Keep washing your hands at short intervals to live a secure and healthy life.