Top 10 Benefits of Outsourcing Mobile App Development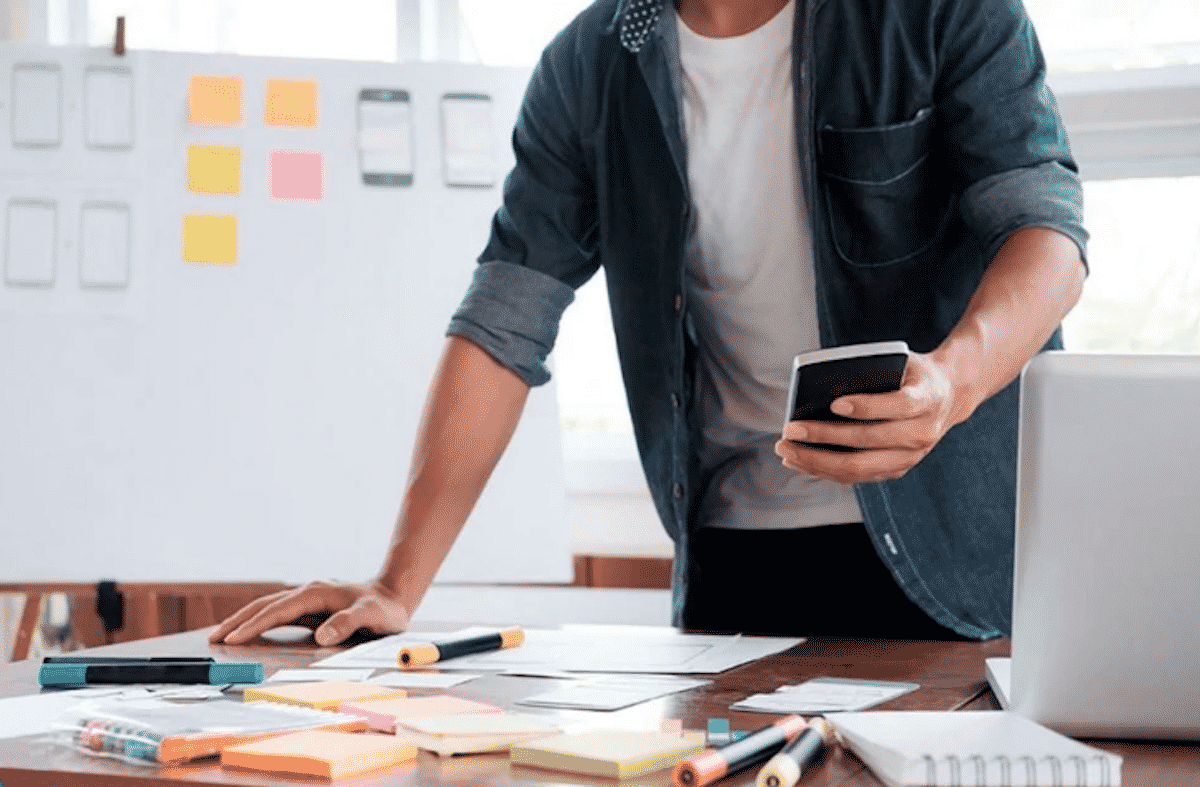 As the global technology industry continues to grow, creating an outstanding high-quality mobile application is key to building and keeping your user base. To do this, you need a team of experts that can masterfully execute your app development project.
Creating an app can take a lot of time and money. It's no easy task. With so many applications on the market, it's important that your app not only runs smoothly but perfectly encapsulates your vision for an aesthetic that has people coming back for more. In this fast-paced environment, there's no time for glitches and malfunctions. That is why having a good team of experts is so important. And this may leave you asking – do I have that skill set in-house?
To ensure the delivery of your mobile application on time and within your expectations, outsourcing app development may be a solution. There are many benefits of outsourcing mobile projects – from lowering risks, to expanding expertise, and accelerating your go-to-market strategy. If you're still on the fence about working with a software vendor on your upcoming project, here are the top 10 benefits to outsourcing mobile app development.
1. Cost-Effectiveness
Outsourcing your mobile app development is a more cost-effective option. This is for a multitude of reasons, but one primary cost-saving factor is that you will not have to pay for an entire in-house team to work on the project. Instead, the team of experts at the app development company will handle your project, without any need to add extra salaries to your budget.
2. Workload
By outsourcing your mobile app development, you also avoid overloading your own team with a new project. Even in the case that your team has the skills to do the project, they will work more efficiently on the tasks they already have if there's not too much on their plate. Plus, it alleviates any added management needs.
3. Expertise
App development process requires a lot of knowledge and skills to get a high-quality result. Thus, by partnering with a company that specializes in mobile app development you can ensure you have a team of developers perfect-fit for your project. Not sure what blockchain is? Instead of training staff on all the skills required, outsourcing allows you to work with a team that already has the skillset to build your app.
4. Quicker Time-to-Market
Hiring the right team, or even just adding on one or two more staff members for a new project, can be a slow process. By outsourcing your iOS or Android application development, the team can get started on the project immediately. It's just about finding the right partner for you, like Velvetech, a well-skilled mobile development team that can bring your vision to life.
5. Team Management
Managing a team can be stressful, but by outsourcing your Android and iOS app development, you can ensure that the company you partner with has all of that under control. By outsourcing, all you have to do is set the expectations and deadlines, and the team you select will work against that to deliver to you, without any added management hassle on your end.
6. Attention to Detail
A lot goes into mobile app development, and there are various details that an inexperienced team can overlook. From cloud integration to the blockchain, and long-term maintenance, outsourcing to a team of experts ensures nothing goes overlooked.
By outsourcing, you can also find a company that specializes in areas that can benefit your specific app. This secures that the team is acquainted with and specializes in those types of apps you're looking for, securing the utmost attention to detail.
7. Less Risks
We all know new projects can be unpredictable. Based on how your Android and iOS app development progresses, this may require a team to be scaled up or down – a big risk in terms of employment. However, when outsourcing, the team can be scaled accordingly to ever-changing requirements. Plus, the experts will be more in-tune with industry trends and changes, allowing them to adapt quickly.
We can also analyze risk in terms of the future functioning of the application. If there is an issue down the road with a need for maintenance or updates, an outsourced team will be ready and able to handle any fire drill.
8. Better Processes
By outsourcing, you're getting a full team, with their workflow and processes already down-pat. This will ensure that your mobile app development runs smoothly and efficiently. They will already have experience with multiple different app development projects. These expertise and knowledge in a range of areas guarantees a seamless process.
9. Tools and Licenses
The iOS and Android application developmentprocess requires a certain set of tools and licenses, that also must be renewed when expired. By outsourcing, you can ensure that the hired team is on top of all necessary licenses, so you have one less thing to worry about.
10.     Maintenance
When your app is completed, the job doesn't end. Mobile applications need continuous updates and maintenance to stay competitive. If you outsource your app development, the team will continue with support and updates to keep the app running smoothly, even after the initial launch. This way, you can focus on the business, while the team of development experts keeps the system working soundly.
Conclusion
In our digital-focused world, mobile applications are a must for nearly every company. Creating your own application, no matter your business, helps build a stronger brand, creates brand loyalty, allows you better connect with customers, and, ultimately, boosts profits. And who doesn't want that? However, to get the most out of your mobile application, it needs to look great and run smoothly – something that requires a great deal of skill. Outsourcing your app development guarantees both.
Whether you're a new company with a tight budget, or you're looking to get your application on the market immediately, outsourcing your mobile app development ensures you get a high-quality app on time.