Booking an event venue should not be an after-thought when planning an event. If you do not get the logistics of the event venue and setting quite right, then this can have a real impact on the overall success of your event. You need to nail the size, the price, and the location of your venue amongst smaller logistical matters such as the acoustics of the venue and the internet bandwidth. When you come to book an event venue it should be a simple process, so we are here to guide you on how to inquire about an event space, including the questions to ask when booking a venue, through the top 5 dos and don'ts when booking your event venue.
Event Venue Checklist – Dos
DO: Begin the Venue Search as Early as Possible
DO: Begin the Venue Search as Early as Possible
DO: Visit Your Venue Before Booking
DO: Ask the Right Questions Before Booking
DO: Keep Your Budget in Mind
Event Venue Checklist – Don'ts
DON'T: Pay Twice
DON'T: Choose the Wrong Type of Venue
DON'T: Forget About Accessibility
DON'T: Forget About Acoustics
DON'T: Dismiss the Importance of Wi-Fi Checks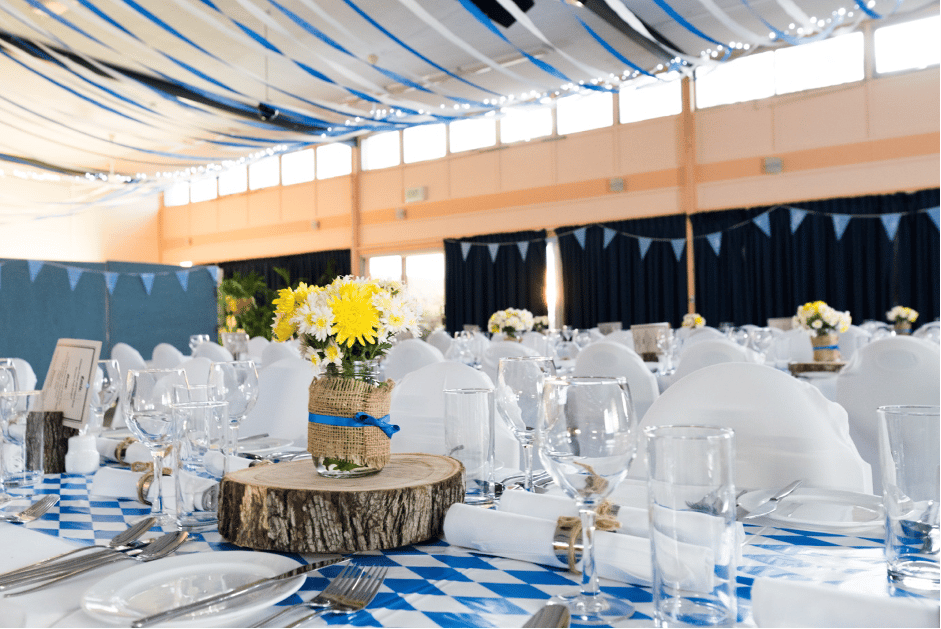 Event Venue Checklist – Dos
1. DO: Begin the Venue Search as Early as Possible
You cannot host your event if you don't even have a venue so it should be one of, if not THE first steps of event planning. Crucially, the event space that your event takes place in has a significant impact on how successful the event ultimately is, so it is important that you start your search early and keep your options as open as possible. If you are booking a large-scale event of over 400 people, we recommend that you start looking for a venue almost a year in advance of your event.
2. DO: Have a Checklist for Your Dream Venue
Before you start your event venue search, compile a checklist of musts that your venue should have. Your checklist should feature the ideal location for your venue, the budget that you have for hiring an event venue, and the size of the venue that you will need. It is important to also consider details that might seem more peripheral such as whether the venue provides catering as part of their package, or the size of the stage at the venue. This will help you identify the best possible venues for you to host your event.
3. DO: Visit Your Venue Before Booking
When you have compiled a shortlist of venues that seem to tick all the right boxes on your checklist block out some time to go and visit these venues and get a true picture of the venue and how your event would run in the space.
4. DO: Ask the Right Questions Before Booking
You will certainly get a better feel for a venue by visiting it in person, but it is also worth using this time to ask some important questions about the event venue before signing a contract. Here are a few questions to ask when booking a venue:
What furniture will be available?
Do you have a music license? (If this is applicable to your event)
Will there be other events going on in the venue at the same time?
5. DO: Keep Your Budget in Mind
There is no use in adding a budget to your checklist if you do not keep it in mind throughout your venue search so keep readdressing this throughout your search, ensuring that you are only reaching out to venues that will come within your budget once you have also factored in external costs such as equipment and hiring an event or conference photographer.
Event Venue Checklist – Don'ts
1. DON'T: Pay Twice
If you decide to book a venue for your event through an external agent, then you could be paying up to twice as much for your venue hire as you should be. However, in recent times comparison websites are so easy to navigate that there is no need to be paying huge sums of commission to an external agency and essentially paying twice for your venue hire!
2. DON'T: Choose the Wrong Type of Venue
This also has to do with ensuring that you stick to your checklist throughout the process of searching for and booking a good event venue. But you must ensure that your venue can accommodate the size of the event you are hosting, including enough seating and room for the proposed number of attendees.
3. DON'T: Forget About Accessibility
Before you book your event venue you should check that the venue is accessible for all potential attendees. This includes ensuring that the venue is wheelchair accessible for attendees in wheelchairs and appropriate access for attendees who might have limited mobility. You should also check whether the venue has an assigned quiet space for attendees that might need to decompress from the sensory experience of large crowds at your event. Essentially, you should complete a thorough check of how accessible your chosen event venue is for a wide range of attendees.
4. DON'T: Forget About Acoustics
When you pay a visit to your potential event venue it is important to check the acoustics of the venue to test whether your important speech is going to be heard throughout your event space! You should check which microphone system the venue has and test their acoustics. You are also likely going to want to record some of the event so you can record yourselves using the audio equipment to see how it will sound on video.
5. DON'T: Dismiss the Importance of Wi-Fi Checks
Similar to the acoustic checks, it is a given that your event will somewhat rely on the internet to run smoothly. Before booking a venue, it is essential that you check your venue has the internet bandwidth to withstand the number of attendees at your event trying to access the internet at one given time.
If you stick to these guidelines when you book an event venue, we are sure that your event will be a success!
To level up your event even further we recommend booking an event photographer. Whether that be an event photographer or a conference photographer depending on the type of event you are hosting an event photographer can capture all the highlights of your event so that you can remember them, and also use them in your marketing strategy.
Splento offer packages in both event photography and the more specific field of conference photography.
A Splento event photographer can cater to anything from weddings trade shows. These professional event photographers can be available within two hours from booking!
If you are looking for a conference photographer specifically then look no further than Splento! Splento conference photographers are experienced in capturing all the best moments of your conference including important client interactions.
A real standout of a Splento photographer is the remarkable turnaround time of 24 hours after your event in which you can expect to receive your expertly retouched images.
Contact Splento today to find out more about, and to book, a conference photographer or an event photographer for your upcoming event!