Inventory optimization is highly beneficial for all types of businesses no matter small or big. If you are dealing with perishable stocks then you can benefit from the inventory optimization software as they will decrease the chances of your stock getting spoiled before it reaches the consumer. No matter whether you are the retail supplier or manufacturer, the management software will make it very simple to control and manage your stock from the moment it enters your warehouse till it gets distributed to the buyers.
The inventory management tools are designed to manage and track the products through different stages all along the supply chain. Some of the top features include inventory item categorization, stock level management, tracking of the purchase order and sales order, scanning, as well as automatic, reorder point, and more. We have listed down the best inventory optimization software that will help to reduce your time and effort.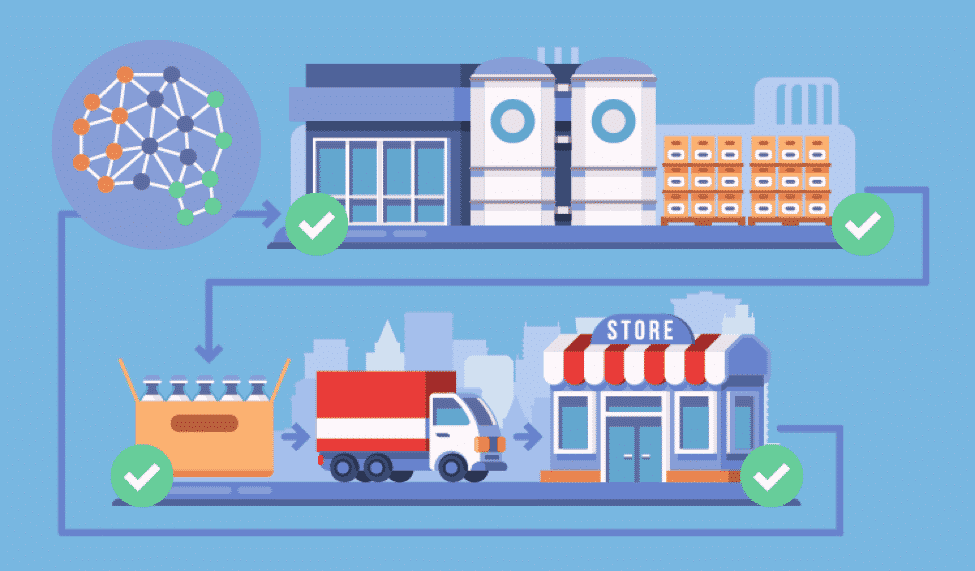 1. NetSuite ERP
NetSuite ERP is wonderful inventory optimization software that helps the business to update the supply chain along with financial management functions. This is the cloud-based management platform by Oracle and serves as the best solution for a business to stay on top of their inventory with detailed and concurrent visibility on their inventory control.
The tool is very simple to use and provide efficient functionalities and is increasingly used by a lot of small-sized and big scale businesses across the world.
2. ZhenHub
Second, on our list of the best inventory management tool is ZhenHub and it is yet another cloud-based inventory and logistics management software for small and mid-level businesses. The software comes with a free version that provides inventory and shipment tracking, as well as warehouse management besides many amazing features.
The best point of using ZhenHub's software is the shipping management features that combine with the multiple shipping solutions like FedEx and DHL. The tool allows you to manage, schedule, as well as track down your orders from the providers.
3. Stitch Labs
When you're using the conventional inventory optimization software, it may lack some advanced functionalities and limit your access. So, it is the right time you shift to some highly advanced and most integrated inventory software Stitch Labs. The multi-channel inventory solution of Stitch Labs isn't just the savior but handles various business epidemics with integrated advanced functions.
4. Odoo
Odoo inventory software is fully integrated, open-source, and customizable inventory optimization and management software, which provides good flexibility. This tool is appropriate for businesses of various sizes and allows the warehouse managers to handle their supply, sales, and deliveries in one place whereas maximizing its efficiency. The tool makes this possible to keep proper track of the employees and documents and allows simple collaboration between the departments and staff.
5. Orderhive
Orderhive is a SaaS solution developed for managing your shipping, order, as well as other inventory management procedures within a single platform. With its digitalized real-time inventory managing and tracking facility, this tool comes fully packed with many amazing features that can help you to optimize the inventory levels, control the operational cost, automate any manual processes, as well as make the right and smart decisions by using the real-time insights.
6. Sortly Pro
Another cloud-based inventory optimization solution on our list is Sortly Pro and it is one best software for all types of businesses. The tool has a free plan that supports one user & allows you to manage over 100 transaction entries every month. The best part about using Sortly Pro's is the product tagging & cataloging feature that allows the users to create their product catalogs with 8 images for every product.
7. Megaventory
Last but not the least, Megaventory is the cloud-based software that is developed for medium-sized businesses and that is wholesale, manufacturing, and retail companies, franchises, or nonprofit organizations. It is one of the best inventory management software that allows you to manage the sales & purchase orders, backorders, sales quotes, partials, returns, dropshipping, consignment–and with capabilities for multiple users!
Final Thoughts
Hence, the good Inventory Management Software can automate business work process, prepare order quantities, as well as trigger immediate sales force. The inventory data is very important just like financial data that will make your business decisions. The business should select the comprehensive inventory program that helps to know their consumer demands, particular areas that require your attention, reduction of waste, and improving your company's growth through improved sales strategies.