"While we value education, we must also acknowledge that the classroom setting has a significant impact on students' ability to learn."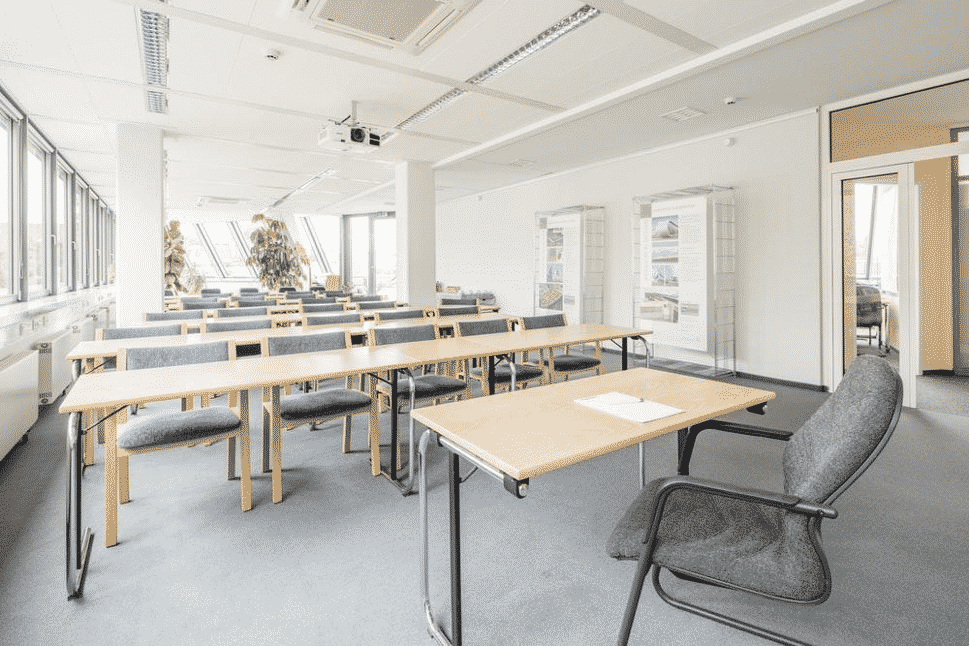 Given the right setting and environment, students will be motivated to succeed in school. The atmosphere and health of the classroom are greatly influenced by the furniture setting. Improved collaborative learning, more focus on studies, and increased involvement in the classroom can all be achieved via the use of the right furniture.
These points are matched by the current trends used to build modern school furniture, as mentioned below.
School Furniture Design Trends in 2022
The best school furniture must be comfortable to help maintain excellent posture. Taking care of these aspects can have a huge impact on kids' learning and performance. As a result, the following are some contemporary trends that have been developed to help students and teachers build a healthy learning environment.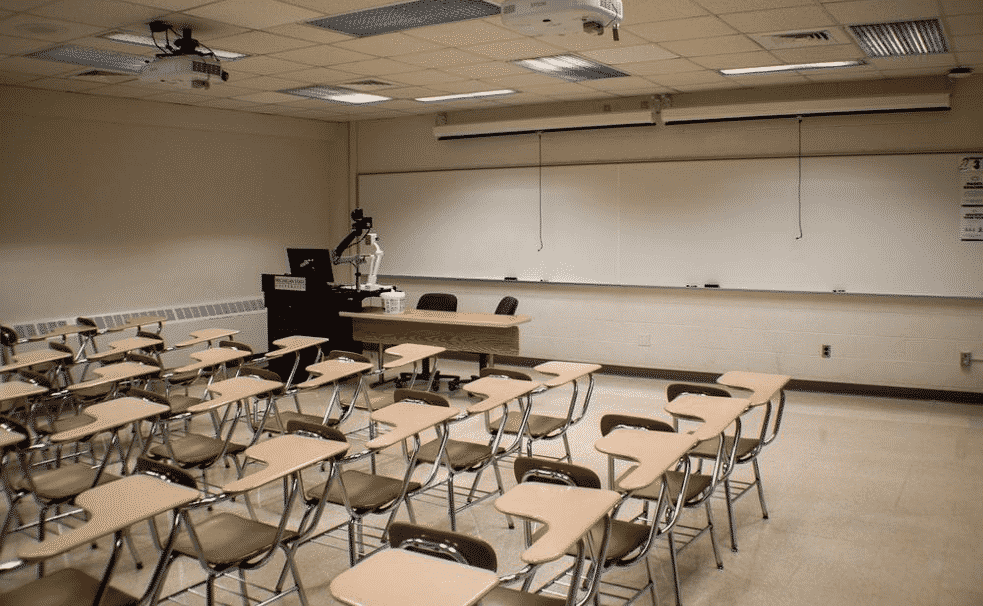 ● Collaborative Design
The collaborative design concept was developed by keeping the social interaction of students in mind. Often, when seats are separated, some students are left out and do not receive the exposure necessary to increase their learning and thinking capacity.
Collaborative design enables students of all backgrounds to sit together and comprehend their lectures through social learning. By assisting your desk companion with a few simple questions, you may help them develop their capabilities through problem-based learning.
● Biophilic Design
Biophilic interior design exudes this human connection with nature, incorporating natural elements, materials, and life forms into buildings. This design promotes cognitive function, physical health, and psychological well-being.
It offers this one-of-a-kind design to enhance the connection between humans and nature, as well as student wellness and productivity. The more environmentally friendly the class, the better its implementation.
● Flexible Furniture
The flexible seating concept was created with the idea that students need to move around while studying. The flexible furniture design keeps young minds attentive and engaged. It also helps students learn comfortably, keeping the class environment interactive and amiable.
Top 7 Tips to Consider When Choosing School Furniture
To help you create the best school furniture, we've compiled a list of the seven most important tricks and tips to keep in mind.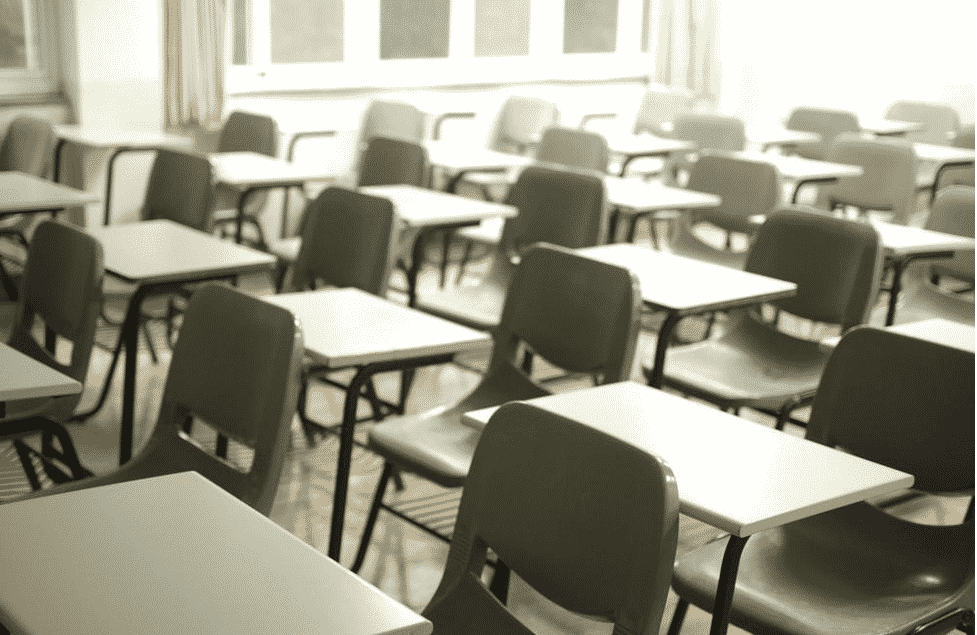 ● Health and Safety – At school, students spend almost eight hours in the same position, and a poorly designed chair or table can negatively impact their health. The child's poor posture may as well have a big impact on their future health.Moreover, these uncomfortable seating arrangements disrupt the classroom environment and hinder learning.
Using comfortable, properly constructed school furniture like EVERPRETTY's School Chair with Cushion will help create a healthy learning atmosphere and ensure students' safety.
● Ergonomics – Ergonomics studies show how individuals work in their environments. The ergonomics of education improve the learning environment, maximize the school experience and help children achieve academic success.
The ideal furniture combination helps the student sit correctly. Ergonomic Fixed Table and Chair and Classic Height Adjustable Desk and Chair relieve the body of compromised posture and back pain and improve concentration.
● Mobility and Functionality – Space planning includes positioning furniture and fixtures in an interior setting, and it is closely related to both function and mobility. By arranging furniture properly, the usage of a space can be enhanced, made significant, and visually pleasant.
EVERPRETTY's Classic Student Table and Chair Set and School Foldable Ergonomic Student Desk and Chair are both practical and attractive to the senses.
● Durability and Strength – Early damage to an asset is a bad sign for any business, and furniture is no exception.If you want the best school furniture, you need to ensure it will last long. Students often fidget, jump around the cafeteria, or linger near pricey furniture, putting it at the risk of being destroyed.
High tensile and tensile strength of EVERPRETTY's Metal Durable Canteen Table with Two Banch extend the life of the product.
● Fit-For-Purpose – You should make sure that the school furniture you purchase meets all of the needs that prompted its purchase in the first place. Money spent on furniture should be consistent with its intended use. All health and safety considerations should be addressed, as should the ease of use, comfort, and ease of use for students when using the product.
●      Creative Use of Furniture – When purchasing the best school furniture, it's important to maintain the creative element at all times. Some examples of how modern school furniture design is altering educational environments include EVERPRETTY's Kid Mobile Art Cart Cabinet, Plastic Kids Stackable Chair, and Single Student Desk with Foldable Chair.
Modern school furniture is visually beautiful, environmentally friendly, and conducive to learning. But it must be serviced regularly for it to retain its benefits. The best school furniture maintains a standard of excellence, assuring a high level of security and comfort for all students.
We understand the value of education and how it may be enhanced via the use of proper seating arrangements and improved classroom facilities. To create the best modern school furniture possible, EVERPRETTY combines cutting-edge design with tried-and-true materials and construction processes.
As a prominent school furniture manufacturer, they have worked with over 86 countries and served over 50,000 customers. EVERPRETTY classroom furniture will give you modern study desks and chairs, teacher tables, and writing boards, all of which will complement your classroom's decor and help students learn in a healthy and pleasant setting.
To learn more about the company, please visit https://www.epgz.com/.