As the internet takes a more prominent role in our lives, internet penetration is quickly becoming an important metric for nations to track. Both developed and developing countries have started initiatives designed to bring more people online, to work and enjoy its other benefits. In the period between 2022 and 2023, some of the largest internet penetration increases were observed in tropical nations.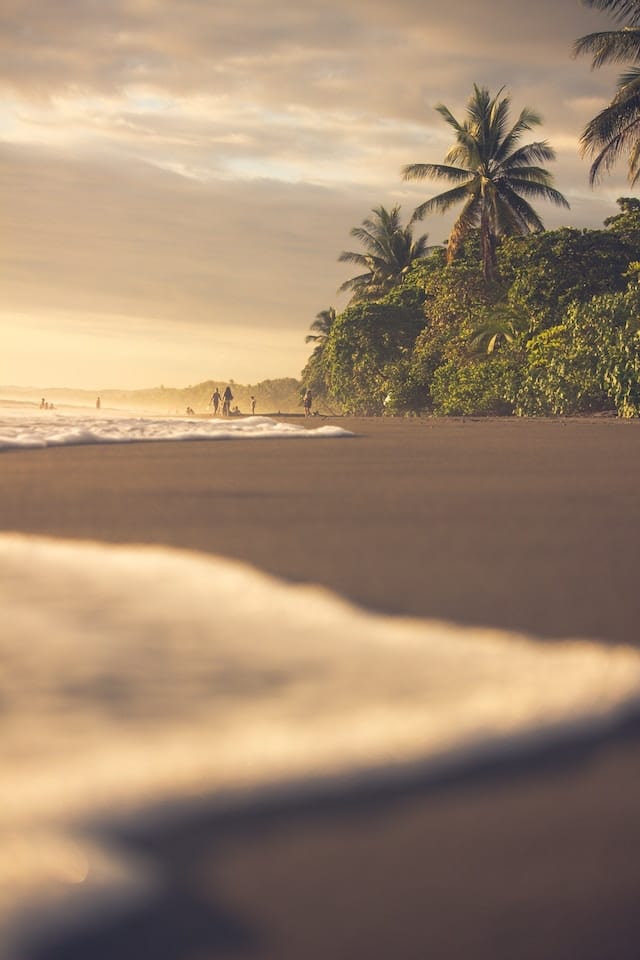 Costa Rica
The Central American country of Costa Rica saw one of the largest surges in internet penetration, up 8.9% from its 2022 figures. Now 89.6% of its 5.2 million population has online access.
The destination is most famous for exporting coffee and attracting tourism, due to its picturesque beaches and the Arenal Volcano. Like many tropical nations, its scenery has found unique appeal online, especially through social media and marketing. For example, iGaming uses a variety of themes and settings in online slot and bingo games, and this often includes tropical scenery – the Paradise Reels slot game, for example, feaures exotic fruits like coconut and kiwis against a backdrop filled with palm trees. Many industries, some wholly online, use tropical imagery because it represents an idyllic place to live for many in colder, northern nations. Despite some of the leading iGaming companies being based out of the UK or Ireland, it's common to find tropical-themed games hosted on their sites. Now tropical nations like Costa Rica have achieved first-world internet penetration rates, where its businesses can leverage the nation's natural wonders to further market themselves.
Costa Rica has enjoyed relative stability politically since 1953, setting a strong foundation for their push toward widespread internet access for its citizens. The nation's 89.6% figure represents 4.66 million internet users, with 3.83 million social media users among them. Many online connections are facilitated through smartphones, where an individual can own more than one. The result is 7.86 million cellular connections – 151% of the nation's population. The 8.9% increase in internet users represents 380,000 people that made the leap to the online world between 2022-2023.
The Philippines
On the opposite side of the world, The Philippines has made an even more dramatic surge in internet users. In 2022, their internet penetration stood at 68% – 76 million from a 111 million population. For 2023, those figures jumped by 13.4% according to Kepios analysis. This means that 85 million people are now online, making up 73% of the population with an increase of 10 million new internet users.
The Philippines' biggest exports are electronic products, primarily semiconductors, though its cultural and service-based exports have increased alongside internet participation. Since 2020, there has been a surge of online workers finding opportunities via the internet, working for businesses outside of the country. Given this beneficial relationship that many Filipinos have with online work, the government has committed to improving internet speeds across the nation.
President Ferdinand R. Marcos Jr. has solidified plans for improving internet speed in the country during a meeting with the Founder and Chief Executive Officer (CEO) of Converge ICT Solutions, Inc., Mr. Dennis Anthony Uy, and Keppel Telecommunications and & mdash; Office of the President (@opgovph) February 21, 2023 <script async src="https://platform.twitter.com/widgets.js" charset="utf-8″></script>
Brazil
Lastly, Brazil has seen considerable growth between the 2022 and 2023 recording periods. It's the largest country in South America, with uneven topological and economic conditions that make widespread infrastructure rollout tricky. Despite those challenges, its penetration percentage grew by 4.1% last year, from 80% to 84%. From its expansive 215 million population, 181 million of them have readily available internet access after the 7.1 million increase.
Much of Brazil's exports are based on natural resources like iron and crude oil, with agriculture making up the rest. However, e-commerce has found its home in Brazil as online shopping revenue doubled between 2019 and 2022. Just like in The Philippines, there is a strong cohort of technologically literate entrepreneurs and workers who use the internet to make money. As these countries continue to lead the tropical world online, they set a clear example that future economic growth hinges on internet access.