During the early days of medicine, not many tests were done at the patient's bedside. It could take a long time before results came in. Thanks to the advancement of technologies, we now have faster test results with portable and easy-to-use devices .
Point-of-care testing, known as POCT, is one of these technologies that have impacted extensively on many areas of medicine. Tests can be done anywhere outside the centralized laboratory. It encompasses any test that can be done near a patient with results given immediately.
Sansure Biotech Inc. released its new POCT device, the iPonatic III, which was introduced to the world at the Worldlab Euromedlab Roma 2023 and Hospitalar 2023. This portable molecular workstation has attracted a lot of attention after it was launched to the market.
Sansure iPonatic III – Application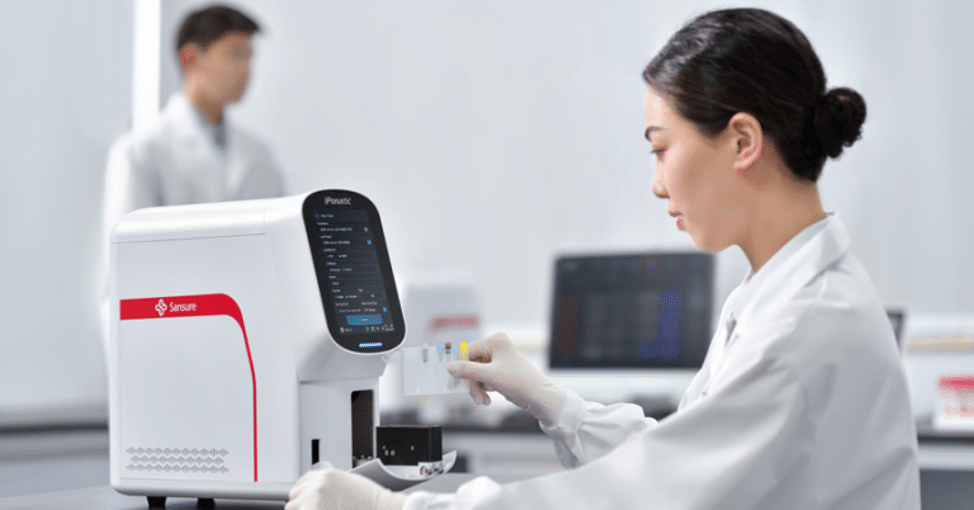 The Sansure iPonatic III point-of-care testing deviceoffers applications in different scenarios, including:
Medical laboratories – to test samples with minimal contaminations.
Emergency rooms – to offer fast test results to influence efficient and proper decisions.
Fever clinics – testing for variants of different fever viruses and helping offer appropriate solutions.
CDCs – the device can be used to check for high-alert diseases quickly and efficiently.
Airports – with COVID-19 and similar diseases still being a major threat to the world, airports will find the POCT device extremely handy.
Customs – it can help customs agencies to check for potential threats and deal with them appropriately before allowing travelers entering into any country.
The iPonatic III can test a wide range of issues. Here is the testing menu:
RTI:
SARS-CoV-2 (ORF1ab, N gene)
SARS-CoV-2 (ORF1ab, N gene, E gene)
SARS-CoV-2/Flu/RSV
SARS-CoV-2/Flu A/Flu B
Acinetobacter baumannii and Canidia albican (AB/CA)

Six Respiratory Pathogens (Flu A/Flu B/RSV/AdV/HRV/MP)

Flu A/Flu B

Mycoplasma Pneumoniae (MP)

Mycobacterium Tuberculosis (TB)

Bordetella Pertussis (BP)
Streptococcus Pneumoniae (SP)

Respiratory Syncytial Virus (RSV)

Carbapenemase Gene (KPC)

MERS
Legionella pneumophila (Lp)
Adenovirus (AdV)
STI & HPV:
HPV 13+2 (Identifies HPV 16 and HPV 18, reports 13 other high-risk types in pooled results)
HPV 15 HR (Reports 15 high-risk HPV types in pooled results)
HPV 16&18
HPV 6&11
HSV-2
HSV-1&2
Mycoplasma Genitalium/Mycoplasma Hominis/Trichomonas Vaginalis (MG/MH/TV)
Neisseria Gonorrhoeae (NG)
Ureaplasma Urealyticum (UU)
Mycoplasma Genitalium (MG)
Other Infections:
Epstein-Barr Virus (EBV)
Group B Streptococcus (GBS)
Toxigenic Clostridium difficile (CD) *
Monkeypox Virus (MPXV) *
Features and Advantages of iPonatic III
The iPonatic III point-of-care testing device is one of the most advanced devices of the same kind, and it all thanks to its high-end features. These include:
Pre-packaged Kits
Human hands are one of the biggest threats to sample contamination in laboratories. Such risks are significantly reduced using the pre-packaged kits of the iPonatic III molecular POCT.
Sample-in, Result-out
Another feature that makes the iPonatic III a worthy device is the ease of use. The fully automated rapid testing process and the sample-in-result-out functionality make it easy and efficient. You can get the results within 15 to 45 minutes.
State-of-the-art "SanUI"
Sansure has invested heavily in technology that improves efficiency in the medical world. One of them is the SanUI interactive system that allows results to be displayed on an HD smart screen.
Wireless Connection
Users can test the results from anywhere upon arrival thanks to the innovative wireless connection and flexible combination abilities. The results can be easily shared among concerned parties efficiently.
Flexible Combination
The flexible combination of this point-of-care testing device allows the user to easily test anything and connect with any device for easy accessibility.
Samples Be Tested Anytime
Thanks to its power backup system, you can test the samples at any time and from anywhere. So, whether in the field or laboratory, you don't need to wait for a specific time and place.
Sansure: A Trusty Supplier of POCT Products and Solutions
Point-of-care testing devices are becoming more and more popular in the medical industry. However, consumers must be very careful when choosing these devices since some may be inefficient. It is crucial to get one from a reputable brand.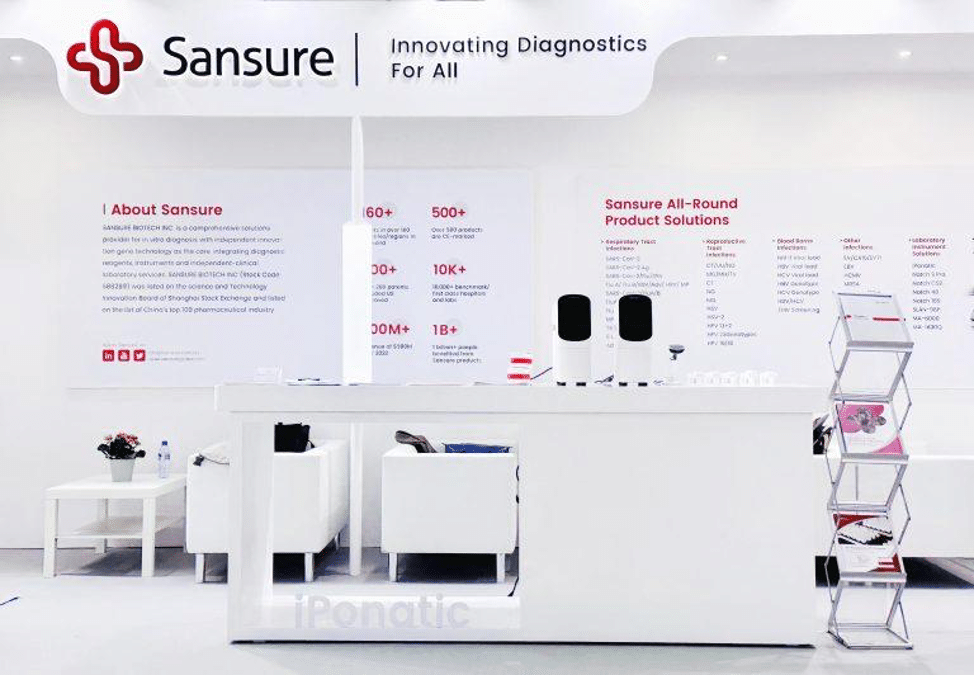 And this is where Sansure Biotech Inc. comes in. The company has offered precise and intelligent molecular diagnostic systems since 2008, assuring high efficiency. It prides itself on a series of internationally advanced technologies and over 500 products. It is the company that you can trust when you want a point-of-care testing device.
Conclusion
Sansure is not a new name in the world of point-of-care testing.It has developed various high-precision and performance technologies and devices that are now serving in worldwide laboratories, emergency rooms, fever clinics, and transportation centers. For more information about Sansure or their IPonatic III, don't hesitate to reach out to their team. Sansure is always ready to help you find a reliable POCT tool for all your testing needs.