Urbanization is a global phenomenon, with more and more people moving to cities for better opportunities and a higher standard of living. However, this rapid urbanization comes with challenges, including pollution, resource depletion, and climate change. As such, there is a growing need for sustainable and eco-friendly urban development. This is where Country Garden Forest City comes in.
This innovative urban development project in Johor, Malaysia, aims to address urbanization challenges by creating a smart green city that promotes sustainable living and preserves the environment. This article will explore how Country Garden Forest City is an innovative solution to urbanization challenges and how it addresses them.
Country Garden Forest City's Vision for Positive Effects of Urbanization on the Environment
Country Garden Forest City's vision for the positive effects of urbanization on the environment is evident in its design and planning. The project is a model for sustainable urban development, promoting eco-friendly practices and creating a healthy and sustainable living environment for its residents. Its self-contained city design means that residents have everything they need within walking distance, reducing the need for cars and minimizing carbon emissions.
The careful selection of the project's location in the Iskandar region of Johor, Malaysia, was also a deliberate move to address the issue of urban sprawl. By creating a hub for international trade and a center for tourism, Country Garden Forest City offers a solution that supports economic growth while minimizing the environmental impact of urbanization.
How Country Garden Forest City Addresses Urbanization Challenges
Country Garden Forest City aims to tackle some of the most significant challenges of urbanization. This innovative development addresses many urbanization challenges, from traffic congestion to sustainable living and community development. Here are some of the ways that Country Garden Forest City addresses these challenges:
1. Sustainable Urban Living
The project promotes sustainable living by integrating green spaces, renewable energy, and eco-friendly features into its design. Lush green forests and parks, a natural filter for air and water pollution, surround it. The buildings are designed to be energy-efficient, with features like rainwater harvesting systems.
2. Smart Green City Features
The city has smart city features, including a comprehensive transportation network, intelligent building management systems, and advanced security systems. These features enhance residents' quality of life while reducing the city's environmental impact.
3. Amenities and Facilities
The city is designed to provide residents with all the necessary amenities within walking distance. It features shopping centers, recreational facilities, hospitals, and educational institutions. This reduces the need for residents to commute long distances, which reduces traffic congestion and carbon emissions.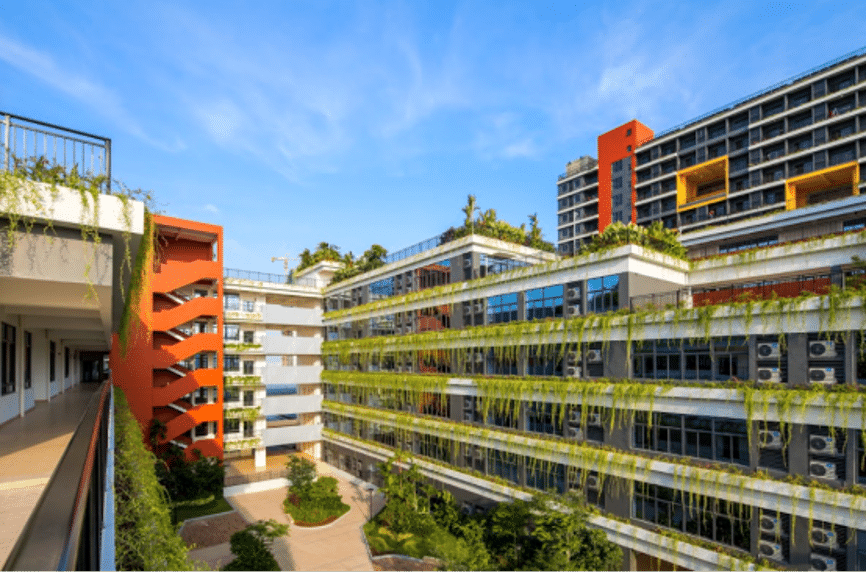 4. Traffic Congestion
The city has a comprehensive transportation network that includes a network of roads and electric buses. This reduces traffic congestion and makes it easier for residents to get around the city.
5. Building Design
The buildings in the city are designed to be aesthetically pleasing and functional. They are constructed using eco-friendly materials and feature green roofs and walls, which help to reduce the heat island effect and improve air quality.
6. Community Development
The city is designed to promote a sense of smart community among residents. It features public spaces, such as parks and community centers, where residents can gather and socialize. Encouraging a sense of belonging and social cohesion is promoted by this.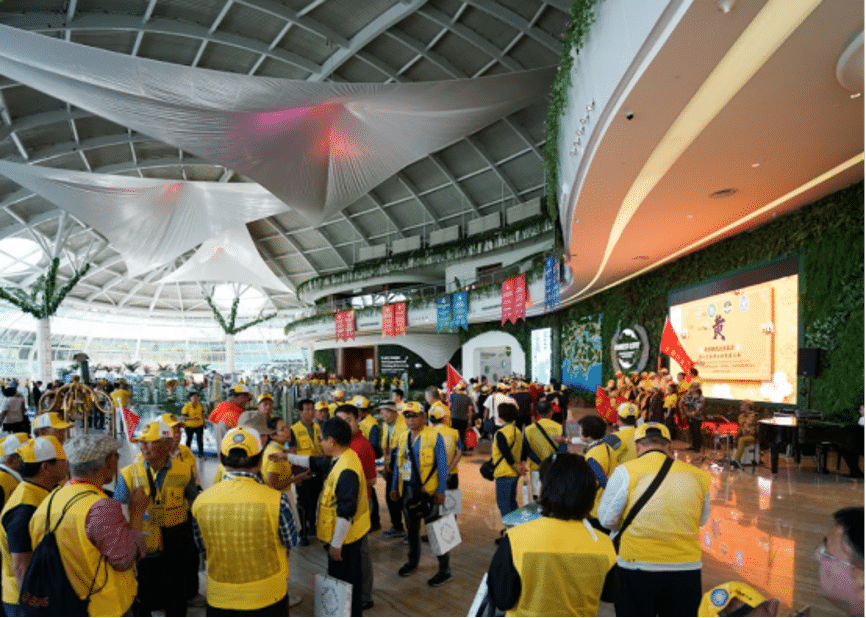 Conclusion
Forest City is a prime example of how urbanization and the environment can go hand in hand. By combining a focus on eco-friendly practices with modern urban planning, Country Garden Forest City has created a self-contained city that offers everything residents need in one place. With a goal of accommodating 700,000 residents, the project is a hub for international trade and a center for tourism that caters to both residents and visitors alike. Its emphasis on sustainability, smart city features, and community development make it a model for sustainable urban development, and its location in the Iskandar region of Johor, Malaysia, only adds to its allure.
If you want to know more about Country Garden Forest City and how it creatively tackles the challenges of urbanization, contact them and explore what this exciting project offers.