In 2011, electric and hybrid vehicles accounted for 0.2% of all vehicle sales in the United States. By 2021, this figure was 4.6%. With more vehicle manufacturers starting to focus on sustainable transportation, including public transportation, this figure is only going to get bigger.
Many decades from now, you may even find that the figure ends up being closer to 100%. This is highly likely since many countries around the world are looking to phase out the gas-guzzling behemoths that have dominated our roads for so many decades.
The vehicle world is changing, and companies like Veritas Global Protection are hoping to be at the forefront of that change. They are one of the only vehicle protection plan companies in the world to offer coverage for EVs and hybrid vehicles. Before we talk about that, let's tell you more about why sustainable driving is rising.
The Rise of Sustainable Driving
The demand for more sustainable driving options has risen for a reason. In fact, the demand has risen for a multitude of reasons, and based on the trends that we are seeing, we don't think the growth rate will slow down at all.
More Recognition of Climate Change
Over the last few years, there has been a massive push towards dealing with climate change. Some may argue that the push isn't big enough yet, but we will eventually get there. The important thing is that people are now paying more attention to the fact that the choices they make today could have an impact on the planet in the future.
Because of this, many people are considering the idea of EVs or, at the very least, hybrid vehicles. They feel that they are doing their bit for the environment when they pick them up, and they are. Driving an EV really does help the environment.
One study suggested that 65% of drivers are sustainably vehicle-focused when they make a purchase. This figure is likely to increase since today's youth seem more focused on green practices than previous generations.
Vehicle Bans
In an effort to combat climate change and make the planet a bit healthier, countries around the world have introduced laws that will likely phase out gas-powered vehicles over the coming decades. This means that all new vehicles sold after a certain point will need to be an EV or a hybrid.
Of course, vehicle manufacturers are starting to take note of this. They are starting to realize that they may have no future in the gas-powered vehicle game, so they are trying to get ahead of the pack and introduce some great EVs and hybrids to the market.
The EV market is incredibly competitive right now, considering it is a new vehicle market. Tesla, for instance, has never produced a gas-powered vehicle. Still, it has gone toe-to-toe with some of the biggest auto manufacturers in the world (ones that have been in the business for over a century) and was, at one stage, the most valuable car company in the world.
As these vehicle bans start to roll out, you can expect companies to produce more advertising in a bid to gain business. This will involve informing people why EVs and hybrids are great vehicles, further convincing people to go down that route.
Vehicle Manufacturers Are Producing Better EVs and Hybrids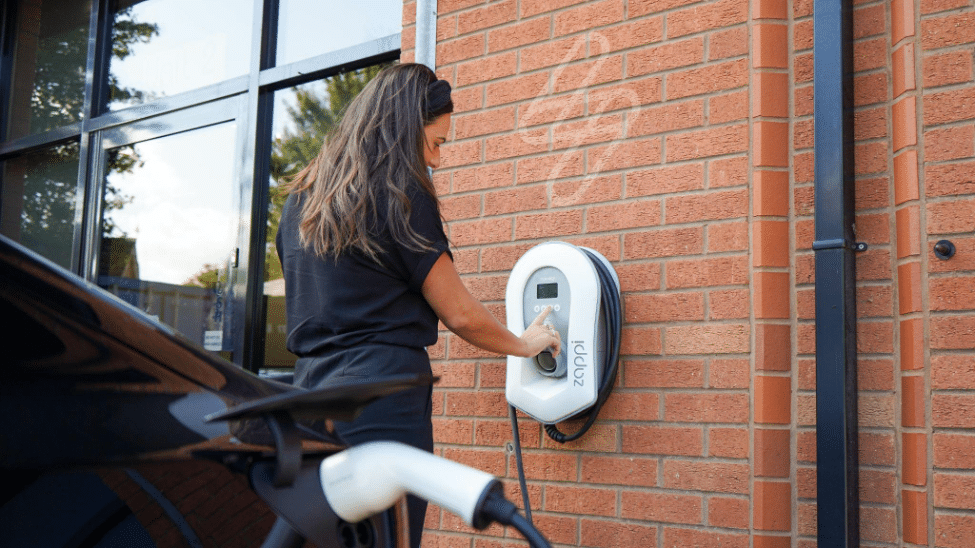 It's fair to say that in the past, EVs and hybrids were terrible. The technology was brand new, and battery power would have been good for a short commute, at most. We now see sustainable vehicles traveling hundreds of miles on a single charge.
Because many of these vehicles are working to the same standard as their gas-guzzling counterparts, more people are starting to take notice. EVs and hybrids are no longer the sole domain of short-city commuters but people traveling long distances.
As tech improves, and it will improve, expect EVs and hybrids to be no different from the gas-powered vehicles. They will certainly be quieter.
Long Term Savings
Over the past few decades, gas prices have been on the rise. They show no sign of slowing down, either. A lot of people are starting to turn toward EVs and hybrids as they believe they will get long-term savings from them, and they probably will. Electrical power is expensive, but it costs nowhere near the same as gas.
Remember, gas can never be produced sustainably. Only so much can be pulled from the ground, and supplies are getting limited. We have a near-infinite source of green electrical power.
How Vehicle Ownership Will Change with The Rise in Sustainable Driving
As we said, most people will start veering towards sustainable driving. They will purchase sustainable vehicles. It won't happen overnight, but in a couple of decades, we wouldn't be surprised if most people were driving them. Of course, other vehicle-focused markets need to adapt.
Veritas Global Protection is in one of those markets. They offer vehicle protection plans. A vehicle protection plan is designed to help cover the cost of certain repairs to vehicles. This can help to lower the cost of vehicle repair.
Veritas is one of the country's only companies offering vehicle protection plans for EVs and hybrids. Most other vehicle protection companies have yet to enter that market, perhaps because they see it as a 'riskier' market to get into. It probably is, but EV and hybrid owners need protection, and companies like Veritas Global Protection are there to give it to them.
A vehicle protection plan from Veritas Global Protection can give new EV owners peace of mind. Many EV owners know that vehicle repair for electric vehicles can be expensive. This is because it is a very specialist area of repair, and a DIY mechanic can fix most things. By taking out a vehicle protection plan, EV owners know that if something goes wrong, somebody is there to help them.
Final Thoughts
The world is starting to trend towards sustainable driving, and thankfully, it is a trend that seems to be gaining traction. More people than ever are focused on what they can do to help the environment, and many are starting to wake up to the fact that the EVs and hybrids we see on the market nowadays are genuinely good.
Thankfully, the rest of the vehicle-focused industry is starting to get involved too. We aren't just talking about the vehicle manufacturers here, but things like vehicle protection plans from Veritas, etc. This is helping people become more confident in vehicle ownership.
We hope this trend continues.