Nobody intends to provide a bad customer service experience. However, most companies, especially those in healthcare, overestimate their ability to really understand what patients are going through and what they want to accomplish, in our experience. Having the necessary knowledge and skills is a great start, but patients want something more customized. Four important qualities may contribute to this one-of-a-kind sensation:
Emotionality. It's critical to consider the emotional state of patients while producing content, especially if they're coping with a very unpleasant health condition.
Human factors are crucial. Your website should accommodate for the many health issues that patients may be experiencing, such as poor or changing vision, cognitive impairment, or low dexterity, all of which may make communicating and reading difficult.
The family setting. Families are often engaged in their loved ones' medical treatment, especially in children's hospitals. Developing a system that enables caregivers to communicate with medical experts may help to streamline treatment, minimize inconveniences, and enhance patient outcomes.
Ease. Patients expect to have access to information at all times. They want a website that is simple to use, free of medical jargon, and enables them to locate precisely what they need, when they need it. This is simple to say but often difficult to do in a complex healthcare environment where internal politics and regulatory compliance may have a significant effect on web development and design.
Companies and care centers in the healthcare industry must first fully understand what patients want and need, putting their expertise aside for a moment to develop empathy for the patient's situation. You should start by doing research and mapping out the patient's journey. You'll be more prepared to create a UX and web design strategy that meets your goals while also fulfilling the needs of your patients and visitors if you have more knowledge about them, their families, their perspectives, and their motivations.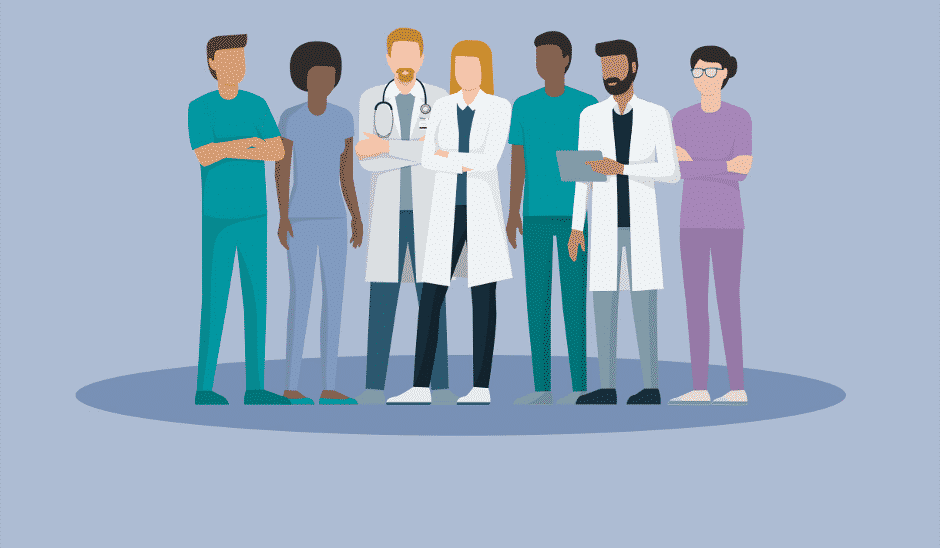 The Website Experience of a Patient Is a Personal Experience
When a patient sees their doctor, it is a very intimate experience. When a parent takes their child to be looked for, it's a personal experience. Patients' usage of healthcare websites, mobile apps, social media, and patient portals is also personal. What is the best course of action in this situation? Simple.
Give them just what they need! Now that you know how research-based insights and UX drive digital strategy, you're ready to create and implement a higher-quality, personalized website. Here are a few instances of how insights affect medical website design:
Patient insight #1: I'd want to be able to find a location or provider fast and verify whether my insurance is accepted.
Solution: Make these aspirations prominent on your home page, headers, and navigation. The home page and navigation may include a lot of medical information that hospitals must display; prioritizing what patients want will be essential to ensure that they get what they want quickly.
Do you want to start your own startup? Then you definitely need a brand! Branding services for startups by Halo–lab will help you with this.
Patient viewpoint #2: The quantity of health information and content accessible has overwhelmed me.
Use a simple color palette or a clean layout with plenty of white space as a solution. Healthcare organizations have a lot of content, but simplifying what you currently have rather than having less is the key. You may need to better align links, buttons, text, and even CTAs to a single color so that users know what to do next when they come across a call to action.
3# Patient feedback: The mobile app is clunky, slow, and difficult to use.
Solution: To optimize, use a mobile-responsive design. It's essential that you build a mobile-friendly website that targets smartphone and tablet users, especially when they're looking for nearby doctor's offices.
Patients may be placed at the center of your medical website design in a variety of ways. It just takes partnering with a medical web design company that can help you identify what your patients want, integrate those findings with UX design, and create a build that meets both your hospital's and patients' goals.
As healthcare providers and digital marketing experts come to consider their websites as centerpieces for their mission and care model, you will find the potential of digital: to offer better patient engagement and retention, as well as more efficient treatment.