The healthcare industry is continually changing as a result of demographic changes, technology advancements, and altering societal priorities. In fact, by 2028, the global healthcare market is expected to reach $665.37 billion. With this in mind, it only makes sense to consider the future of healthcare and how it will change as we enter the third decade of the 21st century.
In this blog post, we'll examine more closely some of the major healthcare developments and trends influencing its growth.
Automated Laboratory Instruments
Automated laboratory instruments represent the convergence of technology and science, embodying the future of healthcare through technology-assisted laboratory analysis. These sophisticated machines perform various tasks with unprecedented precision and efficiency, from analyzing complex biological samples to synthesizing pharmaceutical compounds. As more technologies advance to support drug discovery, diagnostics, and research efforts using such instruments, we expect their prominence to become ever more vital, not only speeding scientific progress forward but reducing human error along the way as well.
Even small innovations can have a great effect. For instance, single cell dispensers are technological marvels that promise to revolutionize precision medicine. Equipped with cutting-edge robotics and microfluidic technologies, these single cell dispensers enable precise manipulation and analysis of individual cells for the study of their genetic makeup or protein expression, providing invaluable insights into cellular heterogeneity and disease mechanisms.
As automation continues to advance, laboratories will become equipped with cutting-edge instruments that not only advance healthcare research quality and speed but also have the promise of unlocking groundbreaking insights into human biology and disease.
Personalized Medicine
One of the most exciting advancements in healthcare is personalized medicine's rise. Historically, medical treatments were blanket approaches suited for all, but genomics and data analytics are beginning to revolutionize medicine, so it will soon cater specifically to every individual based on genetic makeup, lifestyle choices, and medical history.
Imagine a world in which doctors could analyze your DNA and prescribe treatments that perfectly match up to your genetic profile—with minimal side effects and maximum efficacy. Personalized medicine promises to revolutionize healthcare delivery by making healthcare more precise and cost-effective.
The COVID-19 pandemic spurred the uptake of telemedicine and is likely to continue long into the future. Telemedicine offers patients convenient and accessible healthcare consultation from within their own homes. This feature is particularly advantageous for individuals living in remote areas or those who face mobility limitations.
Advanced remote monitoring technologies, including smart home health systems and fitness trackers, allow healthcare professionals to continuously track vital signs.
The Impact of Machine Learning and Artificial Intelligence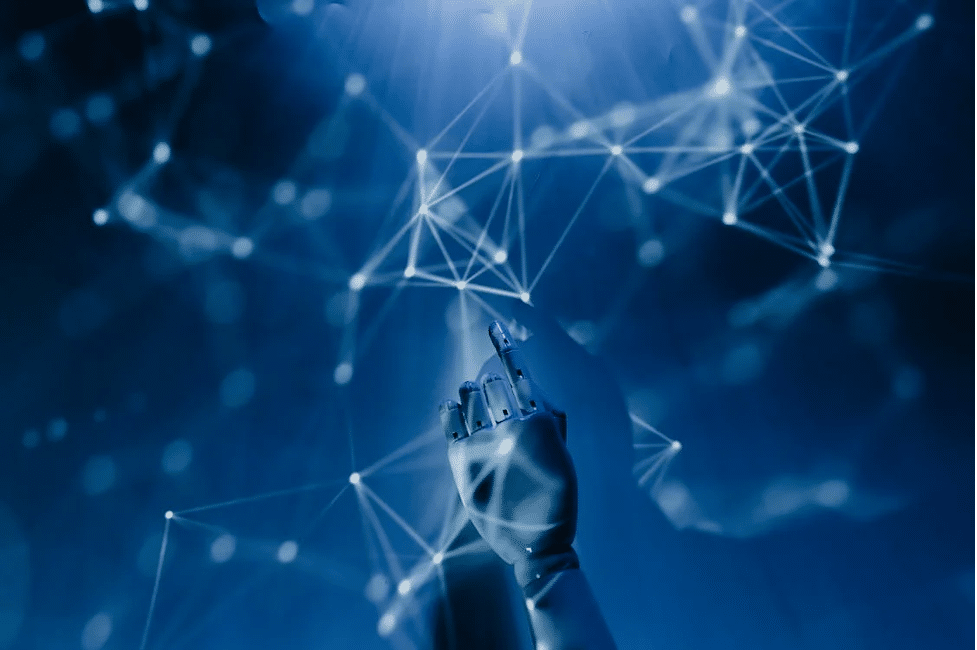 Machine learning and artificial intelligence (AI) will play an essential part in shaping the future of healthcare, holding immense promise to transform this sector in myriad ways. They can help enhance diagnosis and treatment, optimize patient care, and streamline administrative tasks. Virtual health assistants and chatbots powered by AI can offer assistance and provide answers to medical questions around the clock, relieving pressure on human healthcare providers.
AI algorithms can also assist radiologists in detecting diseases like cancer more accurately and quickly. Drug discovery is also benefiting from AI, with algorithms identifying potential drug candidates and predicting their efficacy.
Data Privacy and Security
With the increasing digitization of healthcare, concerns about data privacy and security are paramount. As our medical records and personal health data move online, safeguarding this information from cyberattacks and unauthorized access is essential. The future of healthcare will undoubtedly involve robust cybersecurity measures and stringent regulations to protect patient confidentiality.
Focus on Preventive Healthcare
We can anticipate a larger focus on preventative healthcare in the future. Healthcare services will work proactively to keep people healthy rather than waiting for them to get sick to treat their problems. This calls for frequent health checkups, immunizations, and lifestyle modifications including diet and exercise plans.
By delaying the onset of expensive chronic diseases, preventive health practices can not only enhance personal well-being but also lessen the overall strain on healthcare systems.
Ethical Considerations
As we embrace these exciting developments in healthcare, it's crucial to address the ethical implications they raise. Questions about data ownership, consent for genetic testing, and the potential for bias in AI algorithms must be carefully considered and regulated. The future of healthcare should prioritize equitable access to care and ensure that technology does not exacerbate existing healthcare disparities.
In Closing
Innovations in healthcare have the power to radically transform how diseases are prevented, identified, and treated in the future. From robots and AI to telemedicine and personalized medicine, innovations in this space could deliver better healthcare results for people and communities everywhere.
However, as we navigate this future with ethics, privacy, and inclusivity in mind we must ensure the benefits of healthcare innovation can reach everyone equally. Let's imagine a future where healthcare is truly personalized, preventive, and equitable.