The question of "what happened to Blippi" arises in the context of changes in the show's cast. Stevin John, considered by many to be the true embodiment of the colorful character, Blippi, hasn't been replaced.
Instead, Clayton Grimm has been warmly welcomed into the Blippi family, stepping into the bright orange and blue uniform on occasion. Despite both John and Grimm skillfully capturing the spirit of Blippi on screen, there has been a notable undercurrent of parental concern regarding the change.
Blippi: An Overview of the Child-Friendly Phenomenon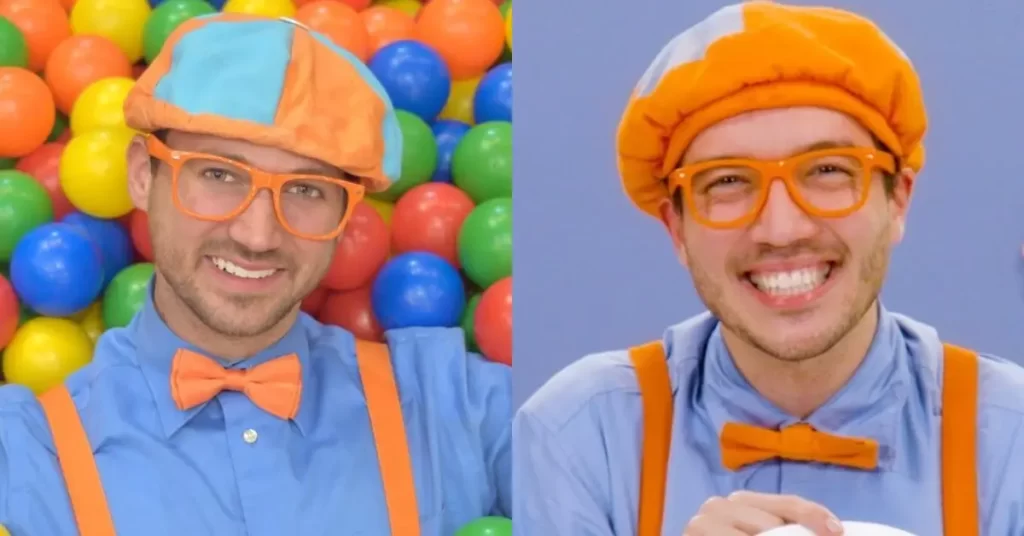 Launched on YouTube in 2014, Blippi quickly became a beloved educational show for children. The titular character, a vivacious young man dressed in conspicuous orange and blue, engages children with his unique blend of entertainment and learning.
Blippi takes his young audience on exhilarating trips to numerous locales like zoos and amusement parks, providing enlightening insights along the way.
It is the brainchild of Stevin John, an American YouTuber, driven by a desire to produce high-quality videos for his nephew and other youngsters. Blippi's immense success has paved the way for live stage shows, merchandise, and even toy lines.
But as its popularity grew, so did questions around the continuity of the character. Many parents and fans started asking "what happened to Blippi?"
Unraveling What Happened to Blippi: The Shift in Portrayal
Stevin John had been the sole face of Blippi, on YouTube and TV alike, for years after its inception. However, the notion of "what happened to Blippi" came to light when, in May 2021, the show announced that a new actor, Clayton Grimm, would join John in the role of Blippi.
This new actor, Clayton Grimm, is no stranger to the character, having embodied Blippi in a live stage production in 2019. But the revelation of a second Blippi sparked a flurry of reactions on social media, with some questioning who the 'real' Blippi was, while others remarked that their children instantly recognized Grimm was not the original Blippi.
Stevin John: The Replacement Rumors Clarified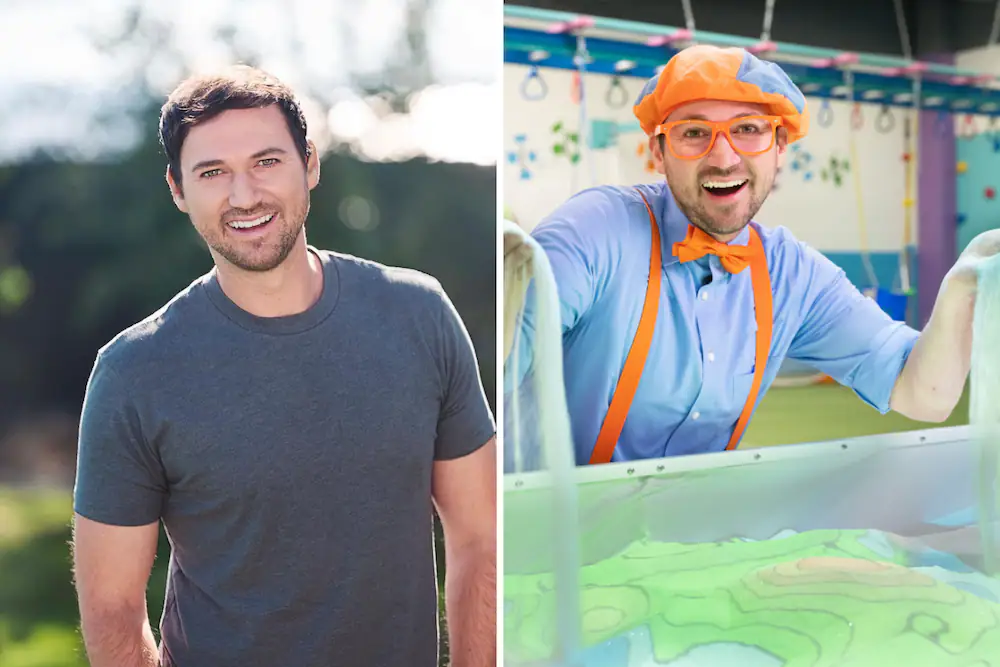 To the buzz about "what happened to Blippi," Stevin John is not being replaced. The rumors of Stevin John being replaced are misplaced. In actuality, an additional actor has been recruited to step into Blippi's shoes from time to time. In their statement responding to the initial backlash, Moonbug made it clear that John would continue to portray Blippi, and the new actor would join him in the YouTube show.
The change has been lauded by many, as it promises an influx of fresh Blippi content. Some see it as a valuable lesson for children that change is a part of life and not inherently negative.
However, Moonbug has received criticism for its handling of the transition. Critics argue that the network should have communicated more transparently from the outset, rather than subtly introducing a second Blippi, perhaps assuming children wouldn't notice. This approach has raised concerns about the potential confusion of having two Blippis.
Has Blippi Changed Hands? Stevin John's Decision
Stevin John transferred the rights to Blippi to Moonbug Network in 2020. Moonbug, an entertainment company focusing on children's content, was established in 2018 and has since evolved into a multimillion-dollar entity. The company has a strategy of acquiring and expanding high-quality children's content on YouTube, not only owning Blippi but also the popular Cocomelon brand.
While the exact terms of the agreement between John and Moonbug remain undisclosed, the network now holds primary ownership of the show. Nevertheless, there's speculation that John may have retained a minor stake in Blippi and perhaps secured an agreement to maintain creative control and continue his on-screen role.
What Happened to Blippi: Analyzing The New Developments
The Journey of Blippi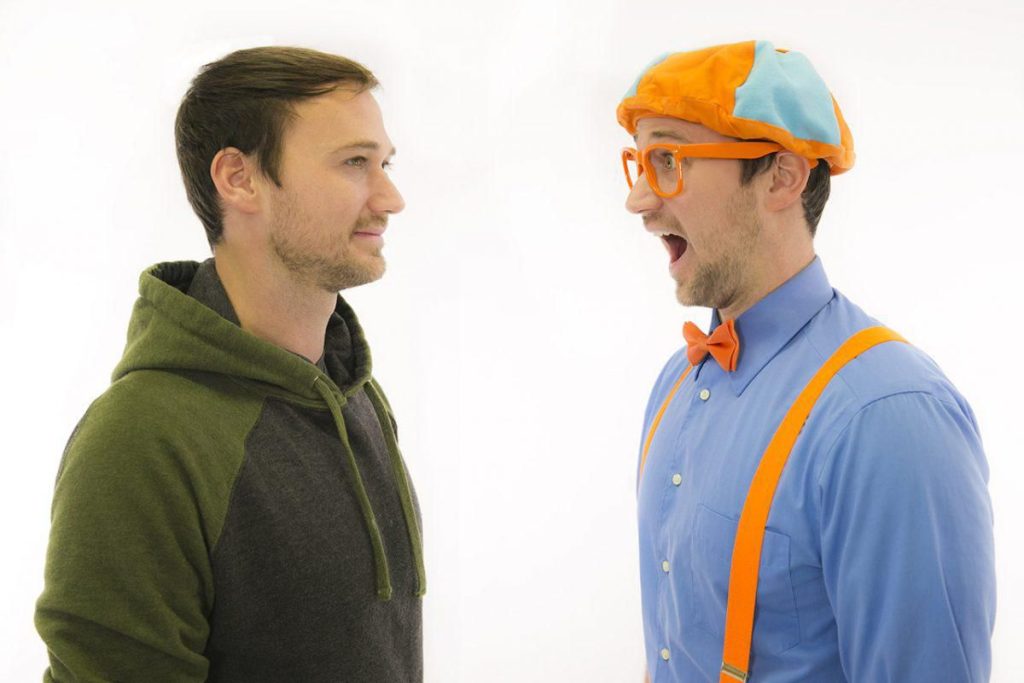 Blippi didn't just become an overnight sensation. Its inception was rooted in Stevin John's intent to provide high-quality, educational videos for his nephew and children around the world.
The captivating charm of the character, combined with the educational undertone of its content, quickly resonated with the young audience. Today, the program has grown beyond YouTube, gracing various major television networks and streaming platforms.
Understanding the Appeal of Blippi
In the bustling world of children's entertainment, Blippi stands out. The character, known for his bright orange and blue attire, exudes an infectious energy that kids adore. But it's not all fun and games.
Blippi provides educational nuggets, making every episode a fun-filled learning experience. From visiting zoos and theme parks to explaining how everyday things work, Blippi combines entertainment and education, making learning an enjoyable adventure for kids.
The Addition of Clayton Grimm as Blippi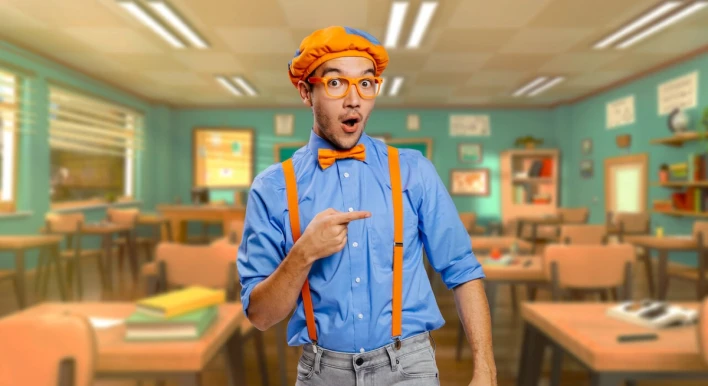 In May 2021, fans were taken aback by the sudden announcement of a second actor, Clayton Grimm, who would occasionally fill in for Stevin John as Blippi. Grimm wasn't a newcomer, having previously played the character in a live Blippi stage production in 2019. Still, the transition wasn't smooth, with the news of an additional Blippi causing quite a stir on social media.
What Happened to Blippi: The Mixed Reactions
Social media responses to the new Blippi ranged from surprise to confusion, with some even expressing disappointment. Some questioned if the 'true' Blippi would please stand up, while others noted that their young ones had immediately discerned the change, knowing that Grimm wasn't the original Blippi. Despite the mixed reactions, the show went on, presenting the audience with two faces of their beloved character.
Addressing the Rumors: Stevin John's Role Change
The Notion of 'Replacement'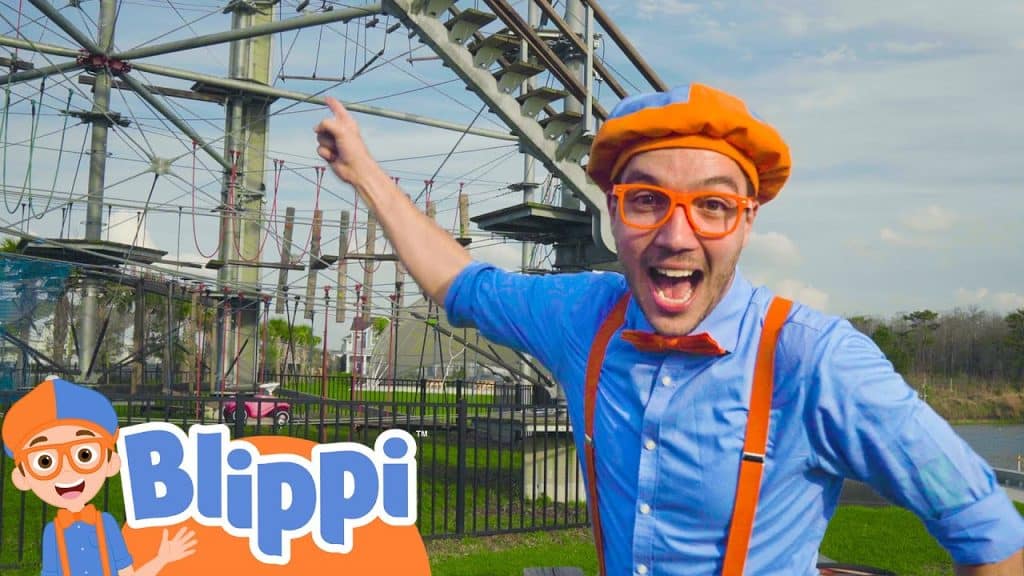 Contrary to popular belief, Stevin John was never replaced. Instead, the creators introduced an additional actor to portray Blippi periodically. In a clarifying statement, Moonbug confirmed that John would continue his role as Blippi while Grimm would add to the show's content.
The Positive Takeaway
The addition of a second Blippi was seen by many as a positive step. It meant an increase in Blippi content, something that the young viewers would undoubtedly appreciate. Some parents even viewed this as an opportunity to teach their children about change, demonstrating that it is a constant in life and not something to be feared or resisted.
Handling Criticisms
Moonbug faced criticisms for its handling of the transition. Critics felt the company should have been more upfront about the impending changes instead of subtly introducing a new Blippi. This perceived lack of transparency, coupled with the assumption that children wouldn't notice the switch, drew ire. Parents expressed concerns about their children's possible confusion due to two Blippis.
Blippi's Ownership: The Moonbug Acquisition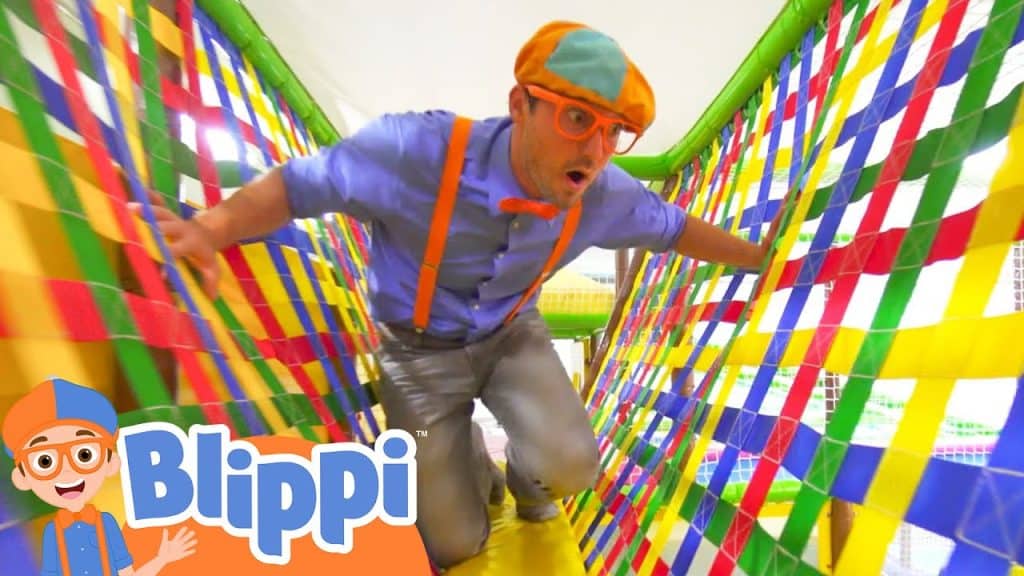 In a significant shift, Stevin John sold Blippi to Moonbug Network in 2020. Known for its focus on children's content, Moonbug, established in 2018, has grown rapidly into a multimillion-dollar company.
The company's strategic acquisitions of premium kids' content on YouTube have led to exponential growth. In addition to Blippi, the popular brand Cocomelon also forms part of Moonbug's portfolio.
What Happened to Blippi: Moonbug's Acquisition and Stevin John's Role Post-Sale
Though Moonbug now primarily owns Blippi, there is a possibility that John may still hold a minor stake in the brand. Moreover, he might have negotiated to maintain creative control and continue his on-screen performance, ensuring that the character he created remains true to its roots. Thus, despite the changes, Stevin John remains a key part of the Blippi legacy, and his journey continues to captivate his young audience.
What Happened to Blippi: The Shared Legacy of Stevin John and Clayton Grimm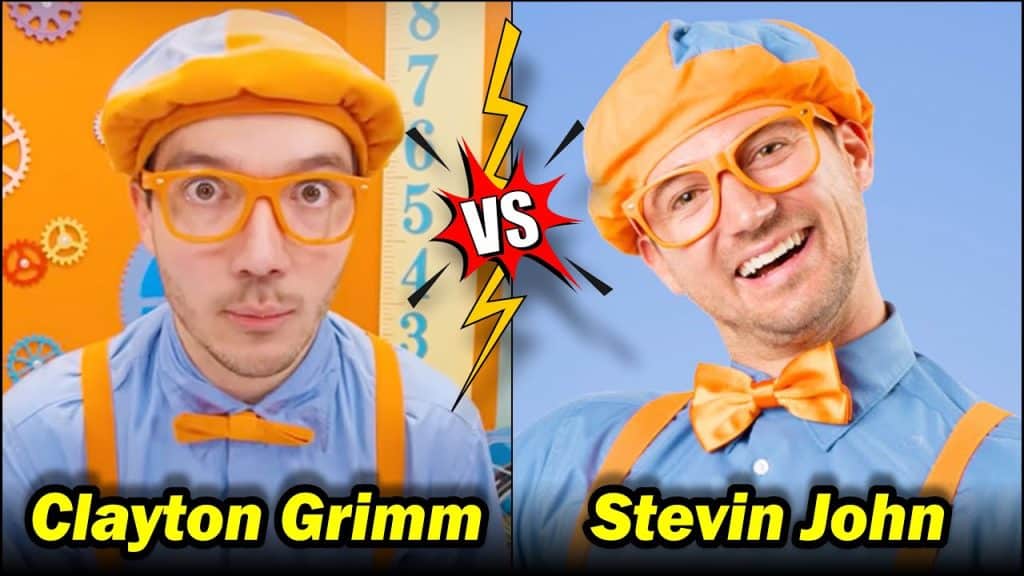 The addition of Clayton Grimm to the Blippi team is only the latest development in the show's journey. As fans have come to accept the idea of two actors sharing the role, it's essential to consider what the future holds for Blippi.
Blippi's Dual Persona: Balancing Old and New
The advent of a second Blippi initially generated a mixed bag of reactions. As time passed, however, the show's young fans have gradually warmed up to the idea of seeing two faces under the iconic hat. This has allowed for the seamless transition between John and Grimm, ensuring the continuation of Blippi's adventures.
Embracing Change While Retaining Core Values
Blippi's core appeal lies in its blend of entertainment and education. Regardless of the actor portraying the character, the show remains committed to this mission. The shared role between John and Grimm serves to underline the importance of adapting to change while preserving the core values that define Blippi.
Stevin John and Clayton Grimm: A Shared Responsibility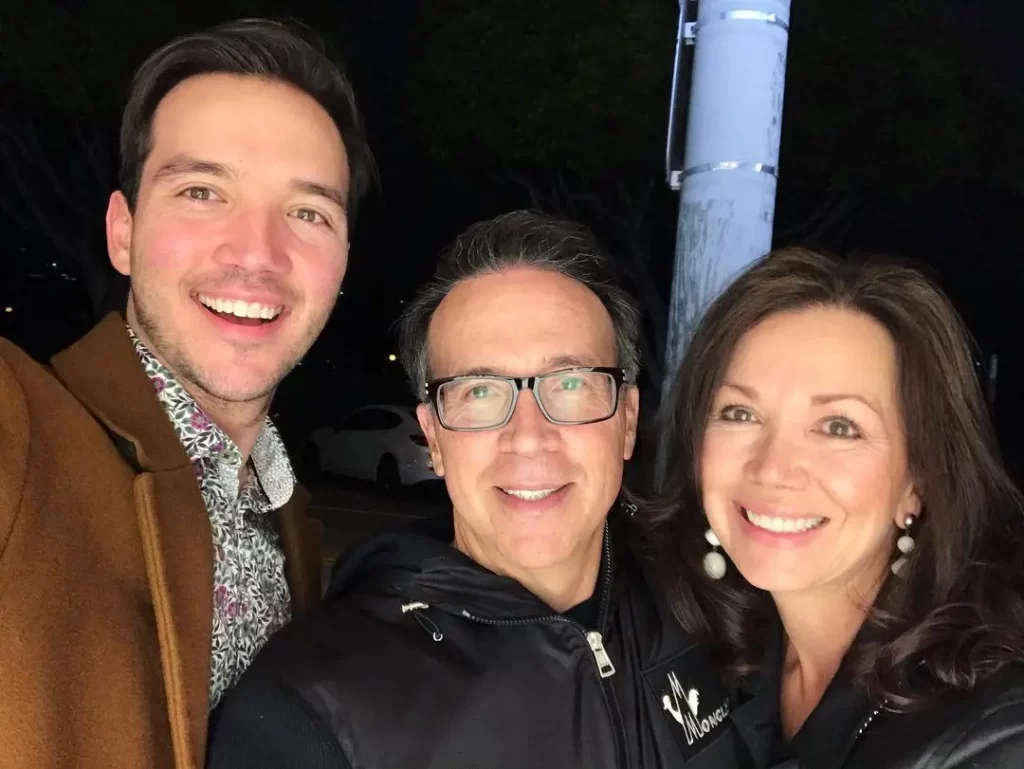 For the foreseeable future, Stevin John and Clayton Grimm will share the responsibility of bringing Blippi to life. While their interpretations of the character might slightly differ, their goal remains the same – to educate and entertain children across the globe. The presence of two Blippis may confuse some young viewers, but the consistent tone and essence of the character will likely help maintain continuity.
Facing Forward: A Shared Blippi Legacy
As the series progresses, fans can expect more exciting and educational adventures from Blippi. The decision to expand the Blippi universe with a second actor ensures that the show can continue producing more content at a faster pace. Stevin John and Clayton Grimm are now shared custodians of the Blippi legacy, a responsibility they take seriously.
Wrapping Up: The Journey of "What Happened to Blippi?"
It's clear that the Blippi show has experienced a transformative journey. From its humble origins as a YouTube channel to becoming a widely recognized children's program, Blippi has made a significant impact on young audiences worldwide.
The addition of Clayton Grimm as a second actor portraying Blippi signals the show's intention to expand further and reach even more children with its blend of entertainment and education.
The journey of "What happened to Blippi?" serves as a reminder that change is inevitable, even in our favorite TV shows. However, it's how this change is managed and used to further enhance the viewing experience that truly matters.
In the case of Blippi, it appears that the show is well on its way to managing this transition, ensuring that children continue to enjoy and learn from their beloved character for years to come.