What Is Field Service Management Software?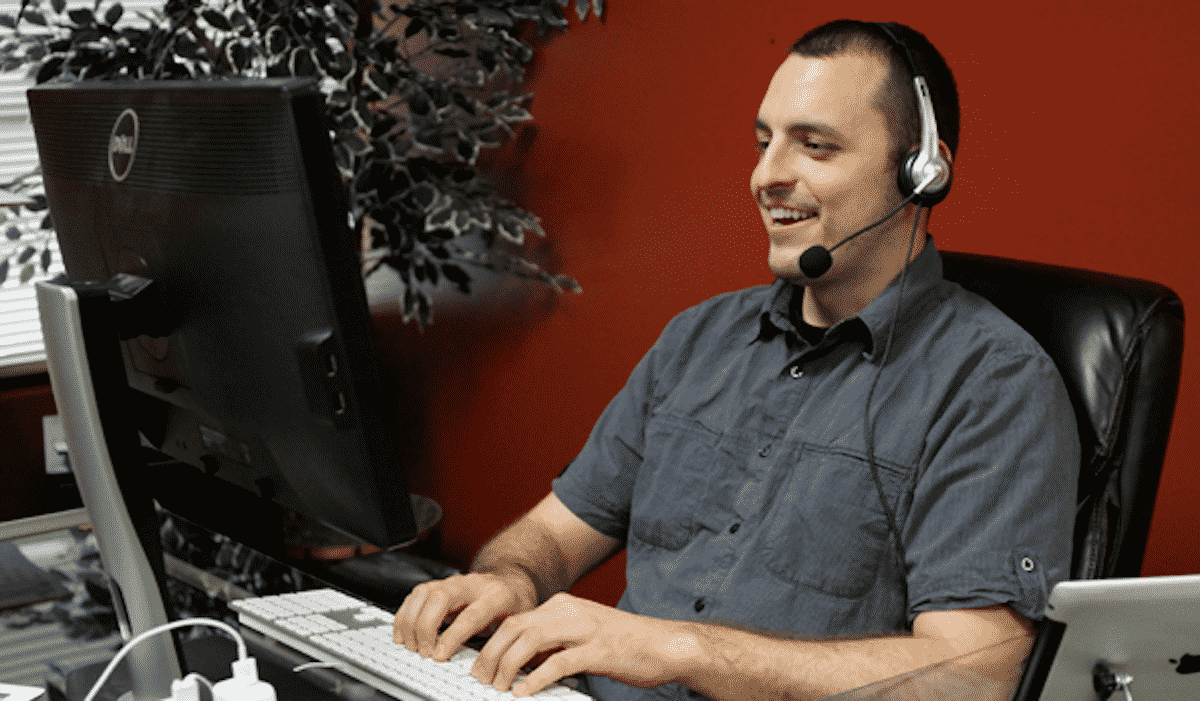 Field service management is an umbrella term used to describe the management of an organization's field resources. Field resources can include many different things depending on the organization's business model and objective but typically will include employees and field equipment.
The thing is, field service has continued to evolve in recent years to involve more elements and complexities, making it more challenging than ever. In the past, everyone worked 9-to-5 and full-time, but nowadays a field service can involve full-time employees, part-time freelancers, outsource employees, and other elements, each with their own independent schedule.
So, field service management is now a much more complex process, and this is why FSM software is now necessary for many businesses to effectively manage schedules and needs of field resources on a long-term basis.
What Activities Are Managed by Field Service Management
Although as discussed, field resources for different businesses might vary depending on the business itself, field service management typically manages the following elements:
Scheduling work schedules and assigning roles to different employees
Assigning new work assignments to each individual employee
Managing internal and external communications with field employees
Sharing information regarding the tasks and/or customer with field employees are required
Collecting field data (i.e. job progress, time of arrival, information requests, job completion)
Managing inventory and procurement
Moving employees to different jobs as required
Why Is Field Service Management Important For Businesses
Although different businesses can have their sets of problems in field service deployments, here are the common issues faced by businesses providing field services:
Issues in order dispatches. Often resulting in schedule overlaps, which in turn can result in missed deadlines and disappointed customers.
No standardized workflow and workflow control, which may result in an increased amount of paperwork and risks of human errors
Inefficient mileage and fuel consumption due to non-optimized routing, which can increase the risks of cheating drivers and other issues.
Lack of visibility, preventing the organization from monitoring who is available for completing urgent tasks
Lack of reporting and analytics mechanism, difficulty to analyze the performance and identify issues in decision making
Delays in billing and invoicing
Unsatisfied customers due to order mismanagement and lack of effective customer service.
By implementing proper field service management, you can get the following benefits in your business processes:
Easier monitoring and improved visibility: proper field service management can help you collect more crucial data, and you can use these insights to make better business decisions and improve the efficiency of each field resource.
Improved business efficiency: today's field service management involves better automation tools and more efficient processes to replace redundant, manual systems. In turn, this can help improve employee productivity and business process efficiency.
Relieving employees from administrative duties: a proper implementation of field service management can help relieve field resources from repetitive, administrative tasks so they can use their time on the tasks that actually matter to meet their deadlines, improve overall productivity, and maximize the business's ROI.
Field Service Management (FSM) Software
Due to the complexities of today's field service management process—as discussed above—, the aid of field service management is now essential for many businesses. An FSM software can help automate some of the complex field service management processes like automatically tracking requests, managing schedules and assignments, and maintaining operational visibility.
A typical field service management software should include the following features:
Scheduling management
Work order management
Inventory tracking and management
Dispatch management
Fleet tracking
Reporting and analytics
A successful field service management software should be:
Integrated: properly integrated with the other systems utilized by the organization. For example, if the business has an existing CRM, the FSM solution should be able to integrate with the CRM tool seamlessly both to collect and inject data.
Mobile-responsive: more workers and stakeholders are now relying on their mobile devices to consume work-related information. The FSM software should be easily accessible on each employee's mobile device, or any device they might use in the field
Automated: a modern FSM solution should be able to collect and share data back-and-forth in real-time and should minimize the involvement of human administrators. This will allow the organization to always possess the necessary information, anytime.
Why You Might Need a Field Service Management Software
Establishing standard workflows
A common issue with field service management is the failure to implement standardized workflows throughout the organization, which in turn can result in loss of productivity, less efficient business process, and ultimately loss in revenue. An FSM software, on the other hand, can help your organization establish high-quality standards in all your field service processes from dispatch to billing.
Reduce repetitive paperwork and redundant administrative tasks
As your organization and business processes grow in complexities, you can no longer result in Excel sheets and pen and paper to keep track of your information flow. Also, these traditional efforts won't provide adequate real-time analytics to help us gather the required insights to improve business efficiency.
An FSM software can help your organization in eliminating a significant amount of paperwork. By automating the data entry process, it can help reduce the risks of human errors, duplicate entries, loss of information, and other data entry issues.
Improving long-term customer satisfaction
By improving your field service and business process efficiencies, you can improve your customer satisfaction and maximize retention, which in turn can turn these happy customers into advocates, bringing more people to enjoy your quality service and increase your business revenue.
An FSM software allows you to maintain high-quality service by maintaining a proper schedule and efficiency audits.
Providing a clearer picture of your business process
With proper field service management in place and the aid of a field service management software by fieldd, we can maintain better visibility of all the different elements of our field resources. We can easily monitor how many jobs are scheduled for the day, how many were completed on time, how much time was spent on each job, and so on.
By properly keeping track of this data, we can also use the information to make better future decisions and improve our overall efficiency.
End Words
With a field service management software organizations can implement an automated system in place, allowing key benefits like:
Improved efficiency and productivity
Decreases costs, allowing your field service processed to meet the allocated budget
Eliminating risks of human errors (including cheating employees), which can significantly increase operational costs
Standardizing the entire workflow to bring the whole team on the same page. This can result in increased overall productivity and maximize ROI
Automating redundant and repetitive tasks so your valuable field employees can spend their time on their valuable tasks
A field service management software has now become critical to field service operations in many organizations. If your field service processes are becoming too complex to handle the increasing customer complaints and too much paperwork, a field service management solution to resolve all of these problems, improve your business's efficiency, and maximize your revenue.