It may be a bit confusing at first, but there are stark differences between residential and commercial LED lighting. While one is excellent to set the mood at home as you watch a movie or sit down for a meal with family, the other requires different durability and scope for high and low traffic areas.
Having a healthy understanding of the difference between residential and commercial lighting improves your ability to choose illumination designed for your specific needs, like product features or directing traffic to certain areas of your location. This way, you can get the quality atmosphere you need to encourage sales, calm hotel guests, or even illuminate the baby stations of a theme park.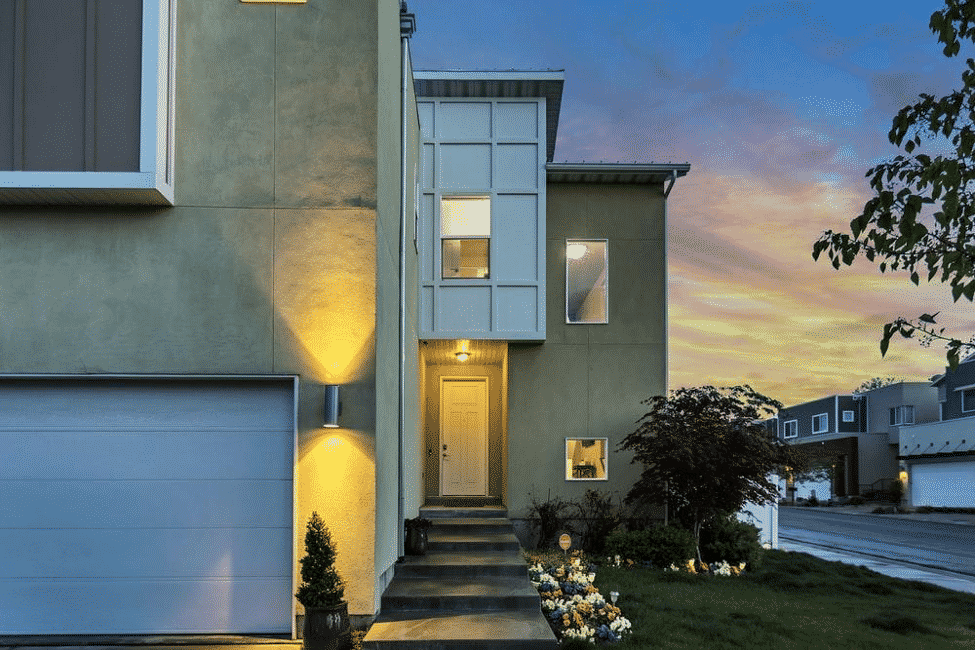 The Features of Residential Lighting
Residential lighting, sometimes called a conventional lighting system, is designed to illuminate an area or region of your home without much directional support. In general, the focus is to improve a specific environment with enough light for people to enjoy the space more than anything else. Lighting for this purpose tends to be lower in price as it doesn't have the high traffic demands or durability needs for heavy usage.
With conventional lighting, emphasis is placed on the style of the fixture as much as the LED or other bulbs being used. That is why you often see retro-styled bulbs making a comeback in many department stores. It is easier to find replacements for residential lighting as most grocery stores will even carry a bulb or two, whereas you may have to special order commercial lighting replacements.
The Features of Commercial Lighting
Commercial LED lighting has different features. Instead of being focused on the overall environment, light is targeted for interaction between products or specific characteristics of a location. Bulbs tend to be a bit more expensive but can last much longer as the demand to illuminate targeted areas is much higher due to heavier foot traffic.
This type of lighting is often specially made to fulfill luminosity requirements or color schemes that fit the overall style or theme of a business. Think about the inside of a skating rink that needs low directional light to emphasize the skating area, or a woman's fashion store with low general light offset by stronger focused lighting on the products they wish to draw consumer attention towards.
Difference Between Residential and Commercial Lighting
The primary purpose of commercial lighting is to highlight products from environmental objects. This encourages more customer interactions with specific items for sale or products meant to be featured. Think about how you walk into a department store, and the mannequin with the latest seasonal trends is elevated into your sightline and carefully lit to emphasize its importance. In a home, this usually wouldn't happen.
Another significant difference between residential and commercial lighting is durability. Residential lights are only on when someone is in the room, and it is dark enough to require a little extra illumination to read a book, watch a show, or not trip over your kids left out Lego pieces. A jewelry store, for instance, needs to have specific LEDs under cabinet lighting that emphasizes the stunning pieces of work for sale that must remain on at a significant brightness for the majority of the day. The need is simply higher for commercial lighting than residential.
Costs are also a consideration. Residential lighting is only expensive when it crosses into specialized or customized territory. When you want a light you can control with your Bluetooth-enabled phone or a bulb made from specific materials to emulate a bygone era, you pay a premium. Otherwise, lighting is relatively cheap.
Commercial lighting is more expensive because the required illumination is generally higher with more color control and durability factors that require a more quality-made product.
Other differences include: 
Components of the commercial lighting system
Durability of structure
Heating and electricity needs
Control, spectrum, color
Directional needs
Traffic
Luminosity
And more!
How to Choose Residential and Commercial Lighting?
Choosing a residential light is as easy as walking into any hardware or department store and navigating to the light or household aisles. There are plenty of options that will work for your bathroom, dining room, living room, and bedside table.
When it comes to commercial lighting, there are more considerations, including:
Directional Lighting – Does your business need to focus attention on specific products or sections of your storefront that you want consumers to see first? An art gallery is a great example where low general light is used overhead, but directional light is focused on the specific pieces of artwork for sale.
High Traffic – Think about a movie theater that needs to illuminate an entire room, the emergency aisles and pathways for those needing to use the restroom when the overhead lights are out, and promotional posters for upcoming films. Those are unique needs with hundreds of customers going in and out daily to interact with the space.
Color & Style – Will your business be great with a simple, clear bulb exposed for customers to see their way through the store, or do you want a subtler controlled color scheme with a fully functional unit that can set timers based on the atmosphere of the season, holiday, special sales, or more?
Costs – Commercial lighting will be slightly more expensive than residential. That doesn't mean you cannot get an excellent deal by speaking with quality manufacturers who have streamlined the process of custom lighting designs.
Conclusion
Working with a lighting manufacturing expert like Refond is your best option for finding a reliable, affordable, and successful commercial lighting solution for your business. They can walk you through all your specific requirements. Whether you need high-efficiency LED lights to lower your electrical operating costs, small luminous surfaces for bespoke solutions, or small angles that highlight specific products, Refond can help find a solution. They have experts who create customized spectrums and color mixes for a final look that your customers will appreciate.
Refond is a leading LED packaging solution and semiconductor supplier. They have decades of experience developing incredible technological innovations that translate into engaging LED light sources, micro-LED displays, AI sensors, general lighting, and so much more. They have helped businesses from all over the world excel at showcasing their best features with quality commercial lighting and technology.
To get started with Refond, reach out to their expert support staff to discuss your needs and potential order. They will happily answer any questions about lamination, durability, materials, direction, and so much more related to your needs. Give them a call today!