As technology continues to advance, the world is introduced to new secular trends that change the way we think about business. Now, more than ever, there are ways for people to make both active and passive income on the internet. Everything is going digital and we are moving past the classic online businesses like reselling products on eBay. This is the age of the content creator and digital entrepreneur. So that begs the question: what kind of online business will be trending in 2022? Let's take a look at some possible candidates!
If the last two years have taught us anything, it's that the cryptocurrency market is here to stay. Benchmark cryptos like Bitcoin and Ethereum have market caps that are comparable to some of the largest companies in the world, and the total crypto market recently hit a value of $3 trillion. In 2022 and beyond, any business that deals in cryptocurrencies will likely at least see early success.
What does a cryptocurrency online business look like? It can be as complicated as starting your own crypto exchange or as simple as a consumer facing site that accepts cryptocurrencies as payment. The digitization of currencies is becoming more mainstream, and mega-cap companies like Tesla and Square have been stockpiling cryptos on their balance sheets. In addition to this, some of the largest retailers in the world are already accepting cryptos as payment including Starbucks, Amazon, PayPal, and Coca Cola.
Another industry that is booming, and tied into cryptocurrencies, is the NFT industry. NFTs stand for non-fungible tokens and are essentially unique pieces of information that are hard-coded on a blockchain. What does that mean? It means that these digital creations actually have a scarcity attached to them and can be proven to be completely unique.
Crypto exchanges such as Coinbase will soon be launching an NFT marketplace where users can buy and sell NFTs. There are also other programs like OpenSea and the Sandbox, where normal users can actually build their own NFTs to sell on the open market. There are even popular NFT collectibles like NBA Top Shots, with an NFL version coming soon. NFTs have been all the rage this year and this should continue into 2022.
If there is one thing many of us learned during the COVID-19 pandemic, it is that we are not as attached to our jobs as we once believed. With remote work becoming the new normal, it is entirely possible that this trend will continue into 2022 and beyond. In September, an estimated 4.4 million Americans quit their jobs. It is a trend that is continuing at a steady pace and has already been dubbed the Great Resignation, by the media.
So where are all these workers going? Many of them are taking on side gigs or freelance work. Others are making this their full-time job in hopes of hitting it big in the content creation industry. That's why we should continue to see a surge in business on freelance sites in 2022, as well as the creation of income creating sites like blogs and channels. As we already mentioned, it is easier now, more than ever, to create a career on the internet and everyone is beginning to realize it.
Next year may just be the year that we all enter the Metaverse. Companies like Facebook are going all in on the idea, even going as far as to change its name to Meta. So what is the Metaverse? The Metaverse is the next iteration of the internet. If we imagine the current state of the internet as being 2D and flat on the page, then the Metaverse is fully 3D. The Metaverse is not read, it is experienced. It is a new idea that a lot of great companies are invested in, so it should come as no surprise that the Metaverse is red-hot right now.
Any businesses that are integrated into the Metaverse will be on the rise in 2022. While the Metaverse has its share of skeptics, that does not mean it won't make for a tremendous business opportunity. Online stores will be able to offer full interactive product lines, and blogs or sites can provide a completely immersive experience for visitors. Expect to hear much more about the Metaverse in 2022 and beyond, so it might be time to start looking into what business you can start when it launches.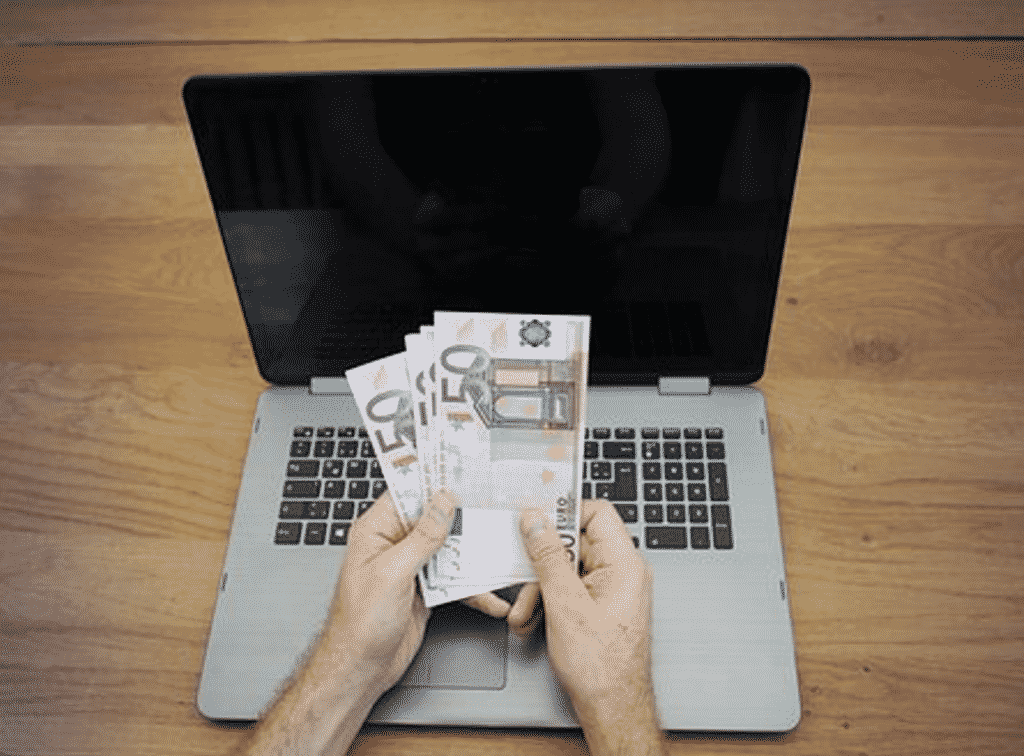 Finally, a business that many of us know well and does not require virtual reality goggles to enjoy. The sports betting industry has been gaining traction across the United States over the past couple of years as more states move closer to legalizing it. While offshore sportsbooks have existed for decades, there is a real push to have state-specific online sportsbooks that help local governments capture an additional revenue stream.
When you talk about how much is legally bet on sports each year in America, you quickly hit figures in the tens of billions of dollars. Some estimate that the global sports betting market will be worth upwards of $140 billion by 2028, a figure that should continue to grow as legalization spreads across the country like wildfire. So in the age of starting businesses on the internet, why not try to start your new online casino?
Contrary to popular belief, starting your new online casino is not as difficult as you would think. The most difficult part of the process may be obtaining a gambling license through your local government. With the continued rise in the popularity of sports betting, it's clear that this is going to be a booming industry. Besides, have you ever heard of a casino that doesn't win with the odds in its favor? Even if you do not want to start your own, there are dozens if not hundreds of new online casinos you can sign up for to bet on sports legally in most states across the country.