Polyvinyl Chloride (PVC) is a perfect material to make ID cards. It is a strong plastic polymer that is used to manufacture durable, flexible, and memorable smart cards. Each year millions of tons of PVC are produced. It is very easy and convenient to print all types of designs and graphics on PVC smart cards. Now you must be thinking, how are PVC smart cards printers? A PVC ID card is not compatible with standard printing techniques, such as inkjet or laser printing. For that purpose, you need a PVC smart card printer. The article will act as a complete buying guide and help you find the best PVC smart card printer supplier.
What industries need PVC smart card printers?
A secure and durable smart card is the need of every industry out there. As industries are prone to theft, fraud, and security breaches. To minimize all these risks, you need ID cards that offer the highest level of security. The following industries need PVC smart card printers:
Enterprise and public institution
Urban transportation field
Medical and health field
Educational field
Financial field
Commercial field
Telecom field
It can be safely concluded that PVC smart card printers are needed in almost every industry.
Common quality problems of PVC smart card printer
There is no such thing as a perfect machine, one that is free from any technical issue. Likewise, PVC smart card printers have certain quality problems, which require frequent tests and maintenance.
The appearance of a white line. A vertical line runs down the card. It looks like a white line printed line, but it is an area without any print at all. If you face such an issue, replacing your print-head will solve the issue.
Bumps, ripples, spots, halos, and other such tiny issues. These small issues are usually caused by the presence of dust, ink, or other debris on your card. So before printing, clean the surface of your card.
Occasionally remove your roller from the printer and roll it on a clean surface. This will reduce card jams while printing.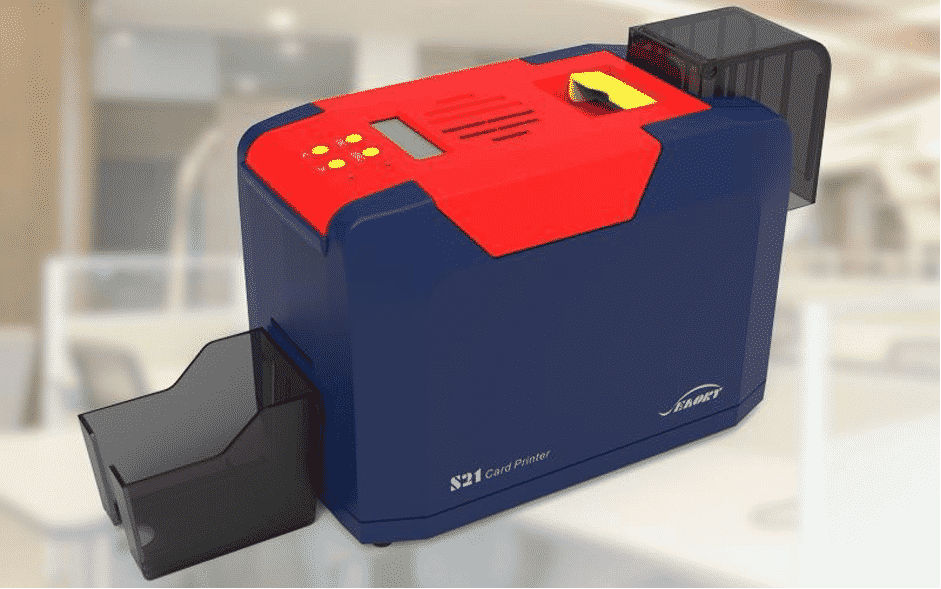 Advantages of owning PVC smart card printer
Owning a PVC Smart card printer can help you in multiple ways. Some of the most obvious ways are summarized below for your consideration.
Printing of quality cards
To help print cards that are safe, reliable, and offer a superior level of security
To have fast and economical printing on-site
A card design speaks for itself. It offers an unforgettable first impression on your customers.
Where to buy an excellent PVC smart card printer?
You must now be convinced that investing in PVC smart card printers can be a wise decision. But you must be worried about how to find a trustable PVC smart card printers supplier. Don't worry as we have an excellent recommendation for you. Seaory is inarguably the best PVC card printing machine manufacturer that you can trust. Seaory devises the best professional solution for your printing needs. They have several printing solutions, namely, Seaory S22, Seaory S21, Seaory S20, etc.
Seaory PVC smart card printer (Seaory S21)
Seaory PVC smart card printer (Seaory S21) is a single-sided PVC card printer machine. It works on the dye sublimation direct-to-card card printing principle. It weighs only 4.9 kg, making it portable. You should buy Seaory S21 because of the following advantages:
High quality
High efficiency
Affordable and reasonable price
Ultrahigh capacity printing machine
Designed for large quantity and low-cost printing
The printed design is durable and immune to color fading
Cards offer enhanced visual and digital security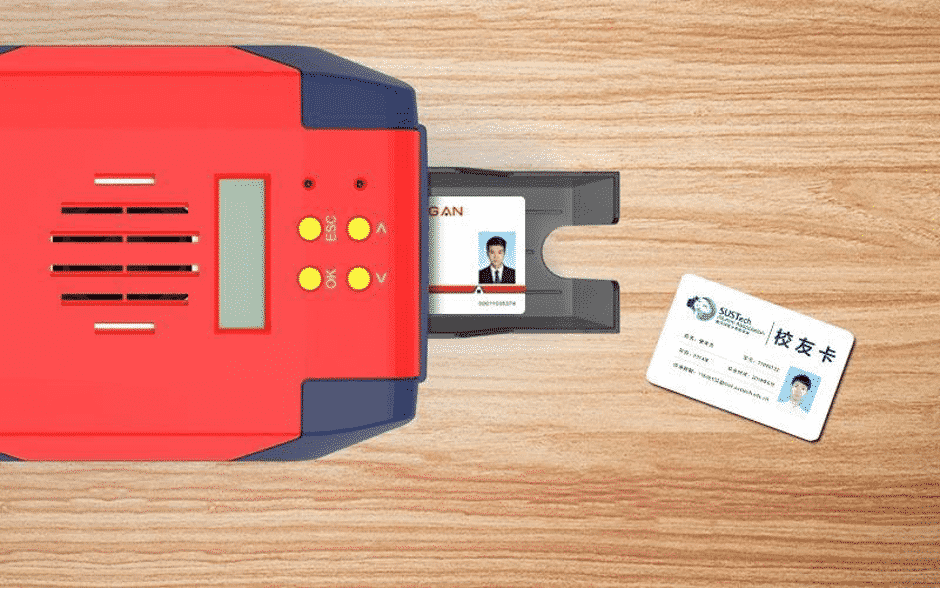 Conclusion
Seaory has always received the highest recommendation from their satisfied customers. The hi-tech company specializes in manufacturing, R&D, and sales of smart cards, PVC smart card printers, and smart card application systems. They manufacture solutions that meet the highest ISO standards. With years of experience and successful customer relationships, Seaory is the best smart card printer manufacturer you can find in the market. Contact them today and know more about the PVC card printer machine.