Every person dreams of a "high quality partner" in their hearts. The best, high-quality partners are in demand by both the same better and lower-quality partners. And the proof of a successful choice is nothing more than a wedding ring. Elgrissy Diamonds Store specially prepared for our readers an article where we will talk about choosing a wedding ring.
Who is the choice?
The unique engagement rings is traditionally bought by the groom. Many people ask themselves the question, should the bride participate in his choice? Necessarily! Rings should be liked by both, in addition, even a precisely calibrated finger size can vary with different designs of jewelry, which means that there is a risk that the "difficult jewelry" will simply not be put on the finger at the time of registration or, on the contrary, will slip off. What about your size?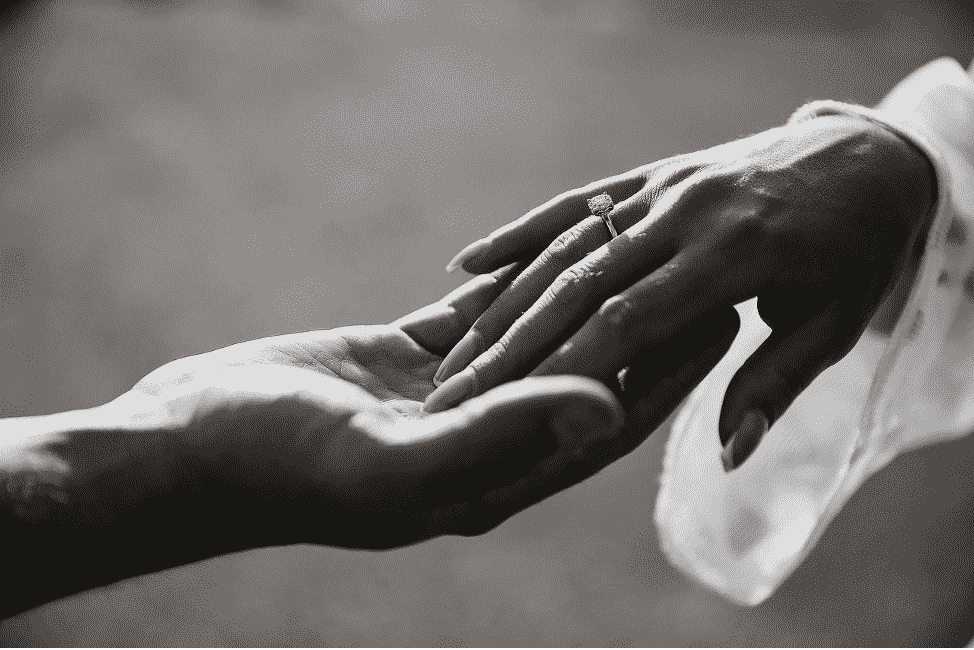 The next question is how to choose the exact size? And for this you need to try on the ring several times. At the same time, remember: in the evening, the fingers are somewhat wider than in the morning. And one more thing: if you try on a large number of rings, then the finger can be "worn out", and it will increase in size. In this case, you need to raise your hand high above your head and hold it like that for about one and a half minutes. The swelling will subside, and you can choose the decoration again. Over time, the arm gets thicker. So what to do, you ask, buy a ring one size larger? If you plan to wear this particular ring for the rest of your life, choose a sleek, seamless option: over time, this piece of jewelry can be rolled out to a larger size. But jewelry with stones cannot be increased.
Reference
So, what can and should be a wedding ring in the end? Anyone – it all depends on your desire, imagination and money that you are willing to spend it. Wedding rings are usually made of precious metal in the form of a smooth strip, which has a width of 3 to 12 mm. Classic wedding rings are made in the form of a traditional smooth strip of gold. But they can also be grooved. Several years ago, wedding rings made a splash and were in great demand, which are three rings of gold of different colors – white, yellow and pink. It is beautiful when the rings of the bride and groom are a pair, that is, they are not too different from each other or have the same decorative elements.
Harmony in a pair
Do the rings of the bride and groom need to be in harmony with each other? Not at all necessary. For many men, the wedding ring is just a symbol of marriage, and they hardly wear it. But women practically never part with a ring, so it's okay if your rings are different. Although at the wedding itself, "paired" jewelry looks, of course, very impressive.
Does the shape of the ring depend on the shape of the hand? The rules are the same as when buying a regular piece of jewelry: wide looks wider on wide, long looks longer on long. A ring that is too thin can get lost on a wide, large hand. If you have large and wide fingers, it is worth choosing a ring with rounded edges: it will "press" less on the finger. A flatter ring looks better on a thinner finger. If you have graceful fingers, it makes sense to choose an engagement ring with a diagonal design that gives the feeling that it is wider than it actually is. Pay attention to the height of the ring. If the ring is with a diamond, then visually such a piece of jewelry looks larger. Hemstitch design gives the wider arm a beneficial, lightweight feel. Large stones are great for a wide hand. If the palm is tiny and thin,
Is gold the best metal?
The most representative metal is platinum. But also the most expensive one. Our gold ring is more widespread due to the traditions of the last century that have developed in Russia, although our ancestors wore silver wedding bands even more often than gold ones. You can choose rings from a combined metal, you can eventually purchase another one. It is not the metal that is important, but your attitude to the "difficult decoration", so choose what you like.
Gold wedding rings can also be different. The color of gold depends on what kind of metal the alloy is made with. Currently, gold is produced in yellow, greenish, white, pinkish and reddish shades. The alloy of gold and silver gives gold a greenish tint. When silver and copper are used for the alloy, pinkish and reddish gold is obtained. White gold is an alloy of gold with silver, palladium, nickel and zinc. But the Argentine family of jewelers managed to obtain gold of a beautiful blue hue through numerous experiments. This has been the dream of many jewelers over the centuries. This kind of gold is still exclusive.
Most often, the wedding ring is gold. But if you want more expensive and original rings, choose platinum instead of gold as a material. It is a very rare noble metal (to get 100 g of platinum, you need to process 10 tons of platinum ore), and therefore it has a rather high price. Platinum is not only the most expensive metal. It has some of the most remarkable qualities. Platinum, unlike other metals, does not cause allergic reactions, it practically does not wear out and always retains its luster. Platinum goes well with other jewelry and clothing styles. This metal was first discovered about three millennia ago. Archaeologists find the earliest mentions of platinum in Ancient Egypt. Some time later, jewelry made of this metal was worn by the ancient Incas. This noble metal received its name only in 1650, platinum means "little silver". For jewelry, platinum of the highest standard is used – 950, which means that the percentage of other metals in the platinum alloy is minimal.
Girls best friends
The diamond is so popular because of its perfect appearance. Cutting plays an important role in the quality of a diamond and, accordingly, in its price. A diamond can be cut in different ways: round, oval, pear-shaped, heart, emerald and marquis. The correct cut makes a diamond uniquely beautiful and gives the stone the opportunity to "play" in the sun. The quality of a diamond also depends on its clarity. The stone should be free of serious imperfections and stains. Almost all stones have minor defects. But in the most expensive diamonds, even with a tenfold increase, it is impossible to distinguish any defects. The color of the stone also matters. It is a misconception that all diamonds are white. Sometimes diamonds can have a different shade. Stones of unusual colors are rare and quite expensive. At the same time, yellowish diamonds are considered cheaper than white ones.
When choosing wedding rings with diamonds, do not forget about the weight of the stone, which is determined in carats. The more a diamond weighs, the more valuable it is. But sometimes even a smaller stone, but very clean, is worth much more than a huge diamond that has some defects. You can look at a diamond through a magnifying glass for a long time, but if you do not have the specific knowledge of a jeweler, it is quite problematic to understand the quality of the stone. Therefore, when buying a diamond ring, be sure to ask for a certificate of the stone. This document confirms the authenticity of the gem and the degree of its quality. traditional gold rings, but decide to buy diamond engagement rings? Nowadays
Can you do without a diamond?
But of course, it is not at all necessary to buy in a diamond engagement ring. If you like other precious or even semi-precious stones, you can stop at them. The cost of jewelry stones can be different, it all depends on the characteristics of the stone. Precious stones include: diamond, alexandrite, emerald, natural pearls, ruby, sapphire. Semiprecious: amethyst, turquoise, beryl, hyacinth, rock crystal, garnet, cultured pearls, moonstone, topaz, tourmaline, chrysoberyl, chrysolite, chrysoprase, chrome diopside, spinel. Ornamental stones include: aventurine, agate, coral, bloodstone, jade, rhodonite, carnelian, amber, jasper. If you nevertheless decide to settle on a wedding ring with a precious stone, it does not hurt to get some information about these stones first. For example, sapphire can darken over time, turquoise "
Nowadays it is fashionable to give each other engraved rings. If you decide to follow this tradition, then the purchased wedding rings should be given to the engraver. He will place the desired inscription on the inner side of the rings. This could be the date of the wedding and your names or assurances of sincere love. In any case, the inscription should reflect the solemnity of the presentation of the ring or its special purpose.