For many writers on a deadline finding a place to focus that is free from distractions is no easy task. Everywhere we go, there is always something that pulls our attention away from important work. And even if we do find a quiet place to concentrate, our mind tends to wander off sometimes. The lack of concentration and motivation are the common reasons we procrastinate.
Enter Japan's Anti-procrastination Cafe – the perfect place for writers on a deadline to fully focus on their work. But this cafe isn't just a relaxing place with a cozy atmosphere. Here, the staff actually motivates you by checking up on you every hour or so depending on the package you've chosen and how much pressure you want on yourself.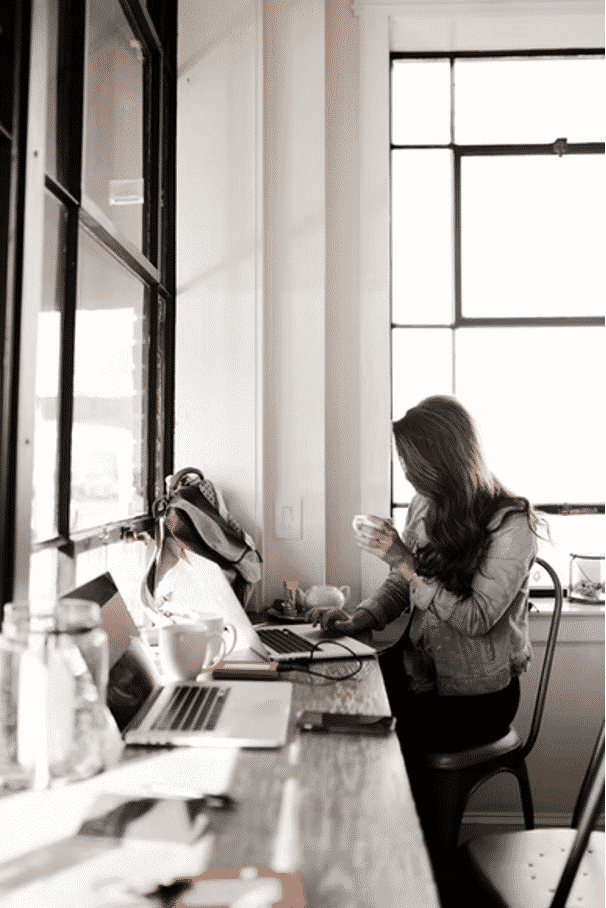 The cafe went viral after people posted about their experience of the shop's strict rules. The most significant rule is that you are not allowed to leave until your work is done. This place tells writers "no excuses" as they are compelled to finish the amount of work that they promised to do. It is a unique experience that you can only find at this cafe.
The Anti-Procrastination Cafe
Known by its official name " The Manuscript Writing Cafe," it is located in Koenji, Tokyo, a 5 minute walk away from the Koenji station. Everyone is welcome to visit the cafe for a cup of coffee, but if you are a writer looking to achieve your writing goals without distractions, this place is your safe haven.
Here is how it works – when you enter the cafe, you are given a piece of paper where you write down your work details and your writing goal for your visit. You are then asked to pick one of three packages that they offer. These packages are options that determine how frequently you want the staff to check up on your work progress. Ranging from mild to medium to hard, these are the levels of "difficulty" you can choose from. Keep in mind that customers who sign themselves up for the packages are not allowed to leave until they pay, and they cannot pay until their work is complete. And of course, the longer you stay, the more you have to pay.
If this wasn't motivation enough, the packages they offer will surely get you to achieve your writing goals.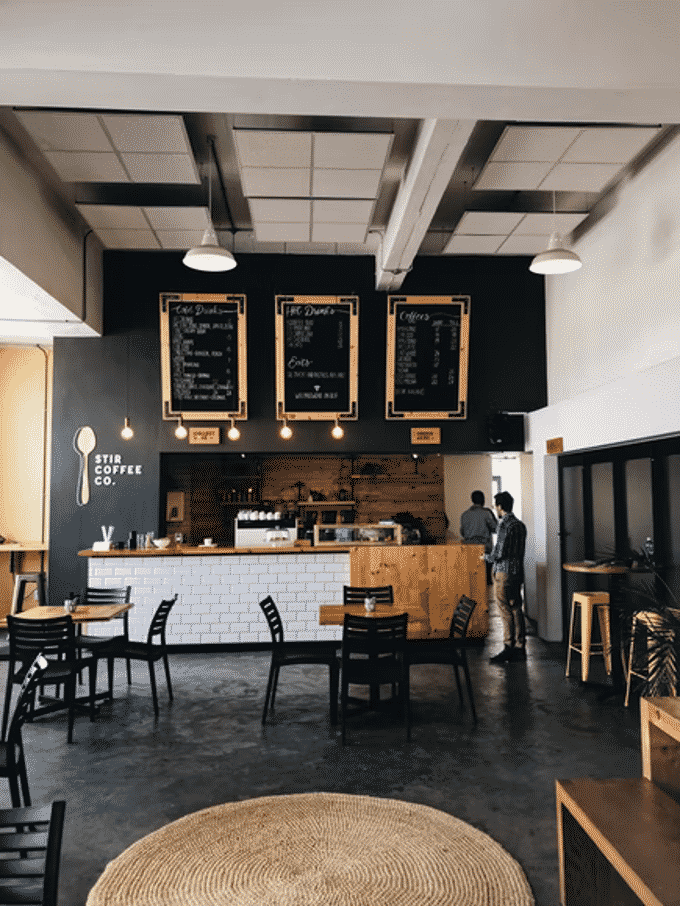 The Package Options
The Manuscript Writing Cafe offers three package options that vary in check-up frequency and intensity. Here are the details.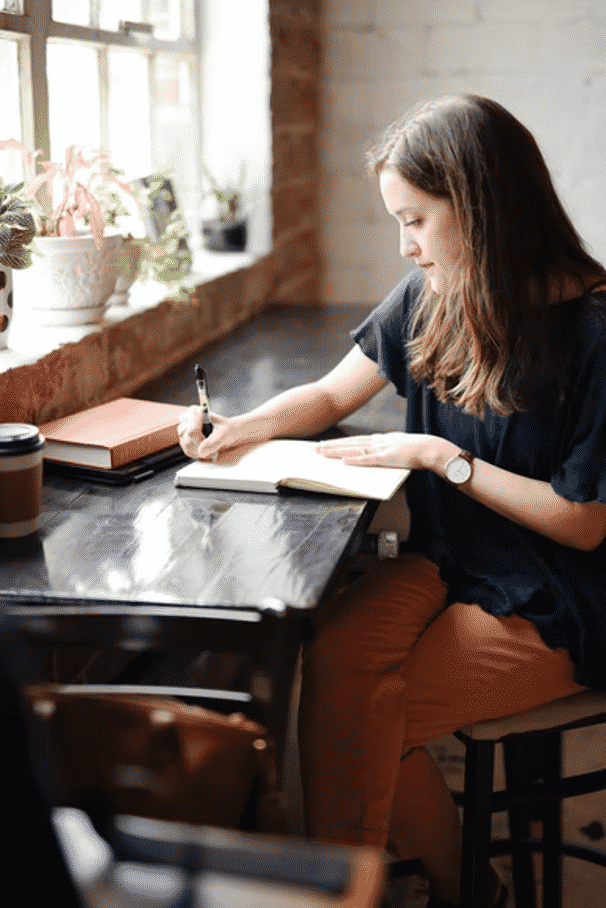 Mild Package
Picking the mild option simply means that the staff will ask for confirmation that you've finished all your work before you leave. This does not put much pressure on writers but it does prevent them from procrastinating since there will be someone to make sure they completed their work.
Medium Package
The second option is the medium package, choosing this is a sure-fire way for writers on a deadline to focus on their writing goals. After every hour, one of the cafe staff will check up on you to see how much your work has progressed. Consistent check-ups from other people can push you to achieve your writing goals quicker than you would expect. Not only that but having someone to acknowledge your progress and efforts can feel very motivating and uplifting.
Hard Package
The hard package may seem quite extreme for most people. Choosing this option forces you to keep working as one staff member frequently stands behind you, silently watching you work. As you can imagine, this stress can feel pretty intense. But if you're someone who really needs continuous pressure to be productive, this will definitely get you to achieve your writing goals.
The price for staying at the cafe starts at 130 yen, which is $1.01 for your first 30 minutes. After that, they charge 300 yen which is $2.34 every successive hour. Writing can be very time-consuming even if you are pumping out words in your peak creative state. And since you can't leave until you're finished, some people have even stayed at the cafe past their operating hours. With this level of commitment, there's no wonder how the Manuscript Writing Cafe gained popularity.
Why Writers Love Japan's Anti-procrastination Cafe
We all know that procrastination is one of the hardest hurdles to deal with, particularly for writers on a deadline. Luckily the anti-procrastination cafe has got all your needs covered. The cafe not only offers unlimited drinks such as coffee and tea to customers, but they also reserve seats for writers, especially those who are trying to finish their manuscript writing. As any author knows, manuscript writing is one of the most stressful and time-consuming parts of the job. Most of the creativity is expressed here since manuscripts are the raw ideas of a writer put on paper. It has become a common stereotype in Japan's literary world for writers on a deadline to procrastinate in the tensest times. This usually leads to delays in their manuscript writing and causes whole projects to be pushed back. That is why having such an unconventional yet innovative idea as the anti-procrastination cafe has great potential for success for writers in Japan.
Japan is also well known for its unique literary culture. Manga, light novels, and traditional Japanese works are some of the most popular books around the world. The writing industry in Japan is one of the toughest out there. Even successful published writers need tranquillity to work. So in order to achieve your writing goals, it is absolutely crucial to have a place like the Manuscript Writing Cafe, a place where you can fully commit time, effort, and focus to your work.
If you ever get the chance to visit Tokyo, be sure to check out the Manuscript Writing Cafe for a completely unique writing experience. Of course, you don't have to be a writer to enjoy the atmosphere of the place with a cup of coffee.
Potential for Success Overseas
The Manuscript Writing Cafe is one of a kind and can only be found in Japan right now. But would such a concept be just as popular in other countries? We believe that the success and popularity of the cafe come from the kind of customers it attracts. Writers are always searching for a perfect place for their creative juices to flow. A place that motivates and allows people to focus. If ever another shop opens up that offers a peaceful sanctuary for writers, then success is bound to come.