It allows a limited space to be extended to an infinite extent and allows virtual images to be combined with real images. It is XR extended reality. It is an umbrella term for multiple forms, while X stands for a variable that combines XR, AR, MR. This high-tech technology brings an immersive experience that merges the three visual interaction technologies to transition between the virtual world and real-time seamlessly. XR extended reality is changing the landscape of many industries and will dramatically change the ways people study, work, live, and socialize.
It is reported that the education industry is one of the most lucrative and prospective markets of virtual production in XR extended reality. The combination of VR and AR technologies will open up new opportunities in education and training, such as complex modeling objects or natural phenomena, immersive learning experiences for students in science, medicine, and other disciplines.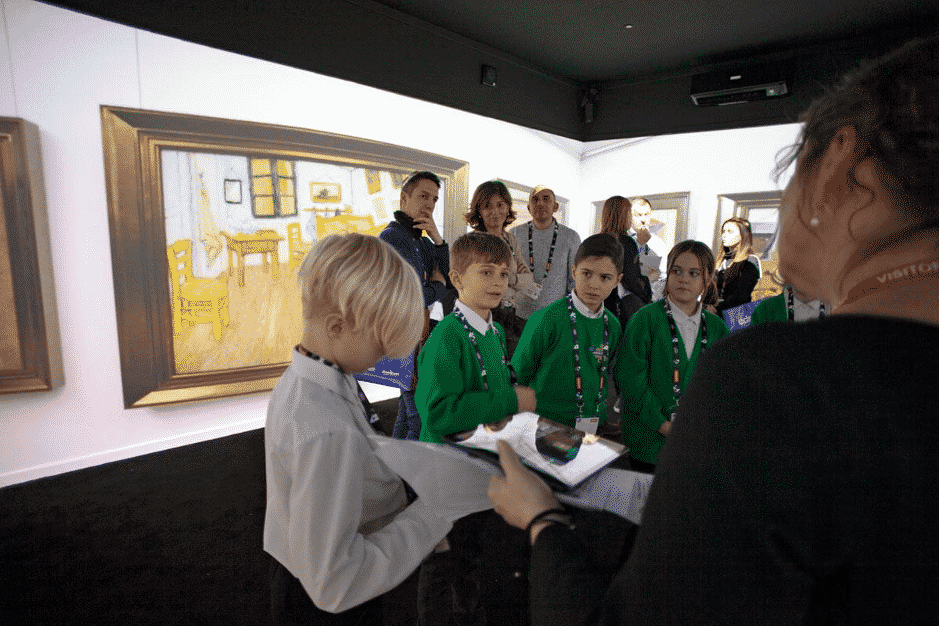 XR Extended Reality Is the Best Way to an Immersive Virtual Experience
Virtual production of XR extended reality creates a much more immersive experience than either AR or VR alone. XR provides an all-enveloping environment that allows users to interact with 3D objects and information using natural gestures and movements. XR is the best way to apply virtual reality because it allows for an all-enveloping 3D experience that can adapt and change as you work or play.
While VR draws users into an immersive environment, AR adds computer-generated images to your current view of the real world. In contrast, XR creates a new virtual space where users can interact. XR extended reality creates a much more immersive experience than either AR or VR alone.
In contrast to AR, where the real and virtual worlds are displayed on top of each other, XR extended reality completely immerses users in the virtual environment, so they feel as if they were there.
How XR Extended Reality Bring Better Immersive Experience in Education
XR extended reality allows students to move around 3D objects in space while still being aware of their real surroundings. They can even be physically present "inside" the model – something not possible on an AR display.
In contrast to AR, where the real and virtual worlds are displayed on top of each other, XR extended reality completely immerses users in the virtual environment, so they feel as if they were really there.
XR extended reality offers an additional advantage: to allow students and teachers to work together in a shared 3D space. Again, this is not possible with AR alone because it's just one person viewing a small image on a mobile device screen.
1. Immersion Lab: a New Hybrid Learning Space
Teachers and learners can use a new immersive learning space – the "immersion lab" – to collaborate more effectively on shared projects. This new technology enables students to enlarge an object such as a human heart by touching it, see hidden structures with X-ray vision, and walk inside computer-generated models of the universe.
The immersion lab can also enable students and teachers in different locations to work together in a shared 3D space. For example, design engineers could inspect and discuss car parts with colleagues on the other side of the world by holding models in their hands instead of looking at computer screens.
2. Game-based Learning Model: Boosting Learners' Motivation and Retention
Game-based learning is a new form of immersive learning that aims to enhance learners' motivation through games or by extracting elements, methods, and techniques from game design. The immersive game environment created by the XR extended reality adds to the fun of the learning process and, more importantly, updates the learner or game participant interacts with the environment. It offers the possibility for learners to experience special, dangerous, or frightening situations fully and significantly broadens the world's scope for some learners with limited mobility. For example, medical students could perform surgeries on virtual patients or navigate fire-ravaged buildings as firefighters.
3. Immersive Vocational Training and Learning Context: Break the Conditionality
XR technology plays a key role in training the future workforce. Some analysis has shown that virtual reality training programs outperform other programs in training people in social skills. Some teams have explored whether immersive virtual reality training programs are viable for training certain professions, such as the banking industry, nutritionists, etc. Because environmental conditions limit traditional teaching methods, most are unable to meet the needs of all people in a timely and effective manner. But XR technology offers immersive training that increases the efficiency of training.
4. Inspiring Learners to Become Creative Designers and Creators
Students are active consumers of new media forms and potential creators nowadays. While immersive technologies are being used, they are also objects of learning and research for students. In the form of XR extended reality or manufactured scenarios, these new scenarios help students think about the learning material. It greatly improves students' creativity.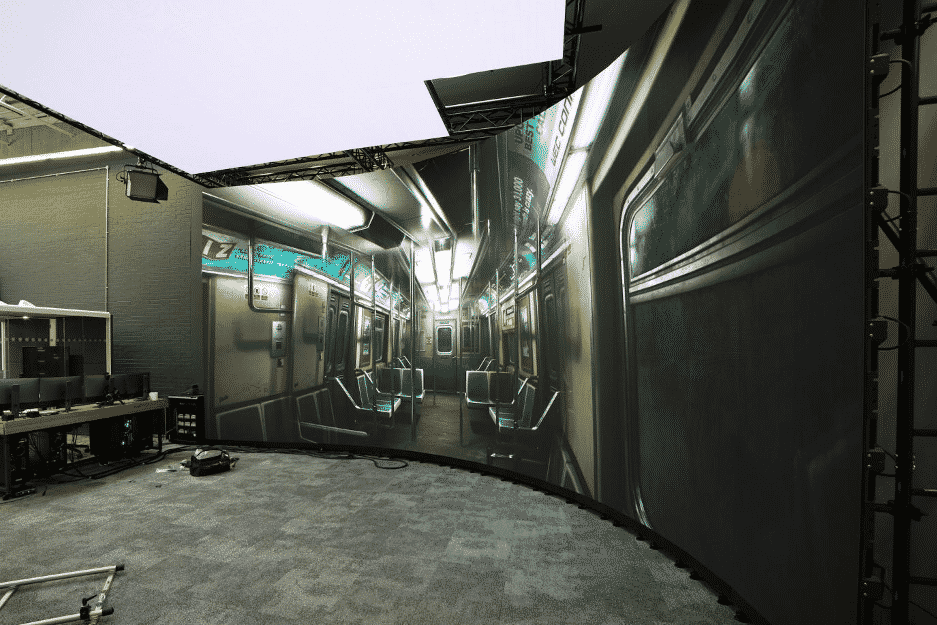 Wide Applications of XR Extended Reality with Better Immersive Virtual Experiences
XR extended reality has many potential applications – from healthcare to engineering, science to arts and design. In higher education, XR can also inspire creativity, overcome geographical limitations for collaborative projects, and build more immersive learning spaces.
XR extended reality will positively impact education by providing more options to train students on complex concepts or skills in a virtual environment. For example, virtual production studios can create better immersive virtual experiences for video games, films, and TV shows. This technology can be applied across all levels of learning – from high school to university – and professional training contexts.
The Importance of Choosing Suitable LED Screen Displays
In general, the more high-tech the technology, the more sophisticated the hardware and software needed to make it happen. XR extended reality requires a variety of sensors, cameras, displays, and other components for localized location tracking, positioning, logical operation, and display. To mention that, XR extended reality requires a special LED screen display to replace the traditional green screen.
Aiming to create a new immersive learning space, technical staffs use the high-resolution VFX LED wall with a high refresh rate to create an XR extended reality of excellent immersive virtual experiences.
In addition to ensuring smooth scrolling and lag-free graphics, these screens can replicate natural colors as closely as possible, which is important for realistic immersion.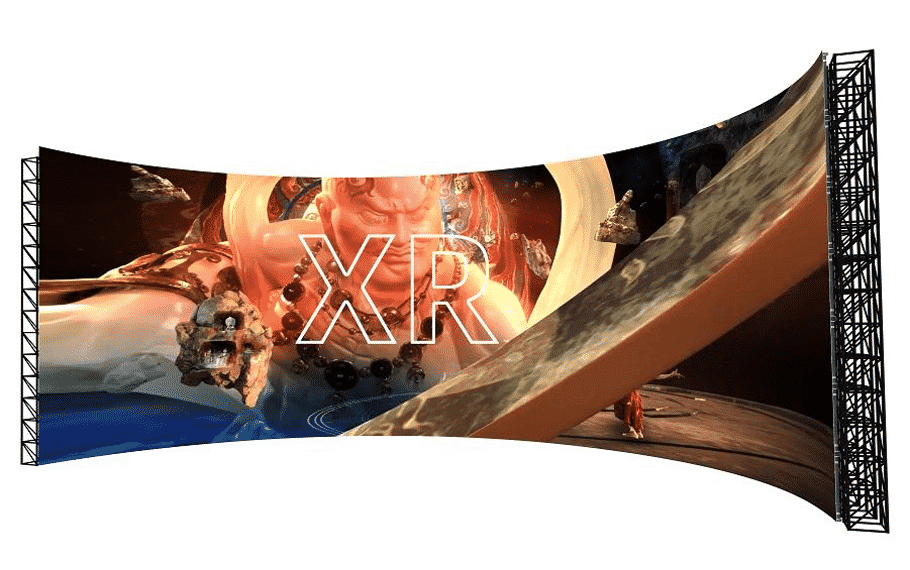 iDisplay ImmerSiv Pro
ImmerSiv Pro LED Wall is a complete platform for extended reality with better immersive virtual experiences. This LED screen display combines high-resolution LED panels and project reconfiguration algorithms to maximize the sense of immersion in extended reality applications without compromising on rendering performance, image quality, scalability, and reliability.
With a 7680Hz refresh rate and an impressive 1500nit brightness, the ImmerSiv Pro LED wall is perfect for all sorts of virtual production experiences.
Conclusion
XR extended reality will have a significant impact on education. It provides an immersive learning space that is more engaging and interactive, encouraging students to discover new concepts and skills by experiencing them firsthand.
iDisplay is a pioneering VFX LED screen displays manufacturer, helping their customers with virtual production through high quality and technologically advanced products. Their customers appreciate the advanced LED display solutions for XR extended reality. From today, visit their website for more information!