Many of us are suffered once holding our hands still to shot footage when our hands are shaky or holding a heavy camera. It is like we always at their mercy for helping us stabilize the picture. With ZHIYUN Crane 3S getting popular worldwide and offering the most smooth and best DSLR stabilizer, ZHIYUN Crane 3S is the best handheld camera gimbal for professional shooting. Here is the best tutorial to help you find your way through your ZHIYUN Crane 3S. Keep Reading!
ZHIYUN Crane 3S Hands-On & Tutorial
PERFORMANCE
Whether you're a professional filmmaker or a fan of videography, there's plenty you can do around the handhled stabilizer for DSLR to cater the experience to your preference.
ZHIYUN Crane 3S is full of valuable features. And that's the reason why it is one of the most popular gimbals out there. It features a brand-new modular design, which aims for broader application and intuitive control.
ZHIYUN Crane 3S also included several new features for compatibility, zoom & focus system, and a new algorithm system. The contents below contain a brief overview of the new and most striking elements that we see.
Now, let's start with the top exciting features that you can find in ZHIYUN Crane 3S:
1. Modular Design & Versatile Shooting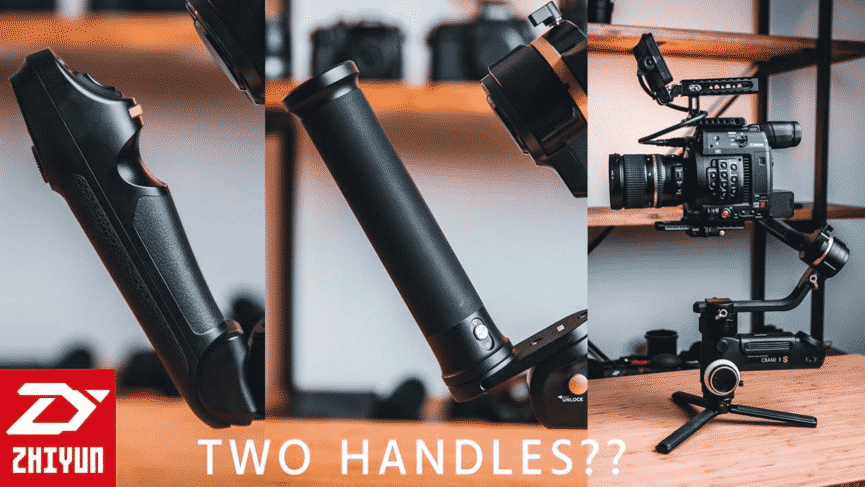 ZHIYUN Crane 3S comes in two different kits with modules that differentiate each. The EasySling is the first option of the three you can choose. The EasySling features the gimbal along with an additional handle that enables versatile holding ways. SmartSling integrates a control panel with an OLED screen that bolts into the gimbal and provides more intuitive control.
Each of the modules can be detached separately. In this regard, you can either mount EasySling handle for versatile holding ways or choose to mount SmartSling handle for an intuitive control or combine them together!
(Each configuration will work with specific cameras and lens combinations. SEE comprehensive compatibility list at https://www.zhiyuntech.com/search/en)
2. Cross-Compatibility
The real test of the ZHIYUN Crane 3S comes down to the compatibility and quality of stabilization. There are multiple thread holds of different sizes provided on both stabilizers and handle. If you are a professional filmmaker, then the ZHIYUN Crane 3S will surprise you with the ability to mount in different ways. It can be attached to a Crane, Dolly, or any equipment that enables motion, making it incredibly flexible for you to use.
3. Zero Swinging & High-Security Level
After the ZHIYUN Crane 3S is assembled and balanced, it is solid and enables motorized stabilization. What is worth notice is the design with independent locks for each axis. They are used when setting up the camera and balancing the camera while carrying it.
Critical features of ZHIYUN Crane 3S are the axis locks, DC-in on the side, accessory ports both for digital and physical additions, and slots, locks, and various mounting threads, both 1/4 and 2/3-inch, providing many choices and versatility.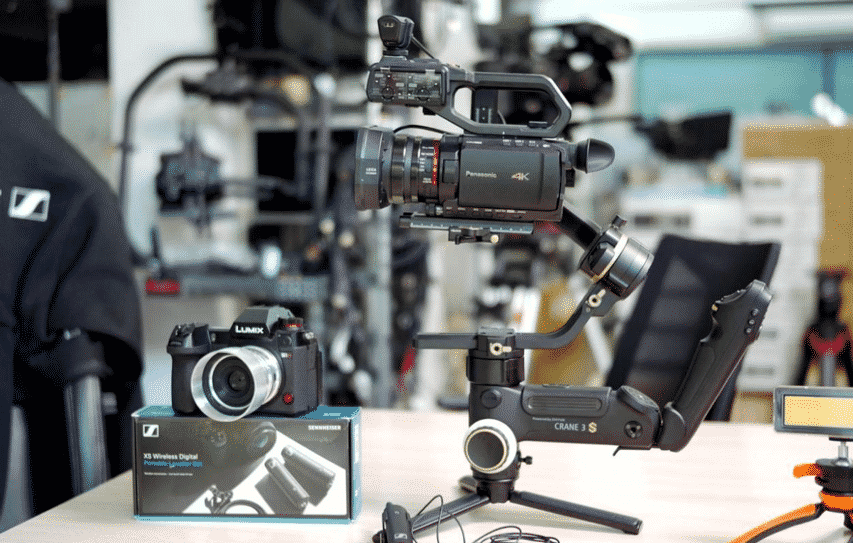 As with most of the motorized gimbal stabilizers, a few assemble processes are required before we start. Once the camera is balanced and connected, then we are ready to shoot ultra-smooth footage.
Overall I have to say the quality of the Crane 3S is outstanding. For any videographer or filmmaker needing a versatile handheld motorized stabilizer, there is nothing else as this good at this price.