One of the first things that you need to understand before starting a business is the fact that you'll have competition no matter how niche your business is. More often than not, there are already several other companies selling the same products or services as you intend to in the same area you operate.
It's not just the number of existing competitors; you'll also have to compete with new businesses opening up in the future. A study shows that 62% of Americans want to become business owners. That said, it takes an enormous amount of effort to make your business a success and stand out among the rest.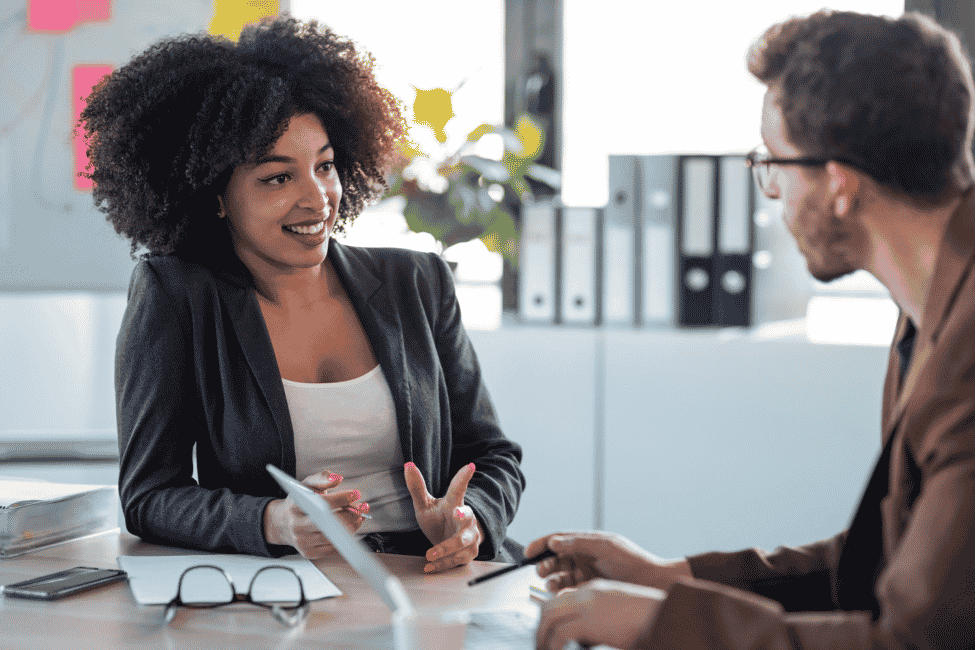 With that in mind, here are 10 tips to guide you as you launch your new business: (1)
1. Create a business plan
Creating a business plan is the very first thing to do when launching a startup. This plan should detail your overall vision and break your company's strategy into practical steps. As you proceed with your venture, you'll be able to evaluate your achievements against the outlined standards, making it easier to tell whether or not you're on the right track.
2. Plan your finances
Managing finances is a given for businesses, but it's even more important during the early stages of starting and running your business. Critical areas of your business that need proper funding include:
Hiring staff
Renting offices
Sourcing raw materials and equipment
Marketing your brand
Acquiring licenses and permits
Subscribing to job-specific software to help you with your managerial and administrative tasks, such as Jobber, which can help you to accurately quote for jobs, schedule and dispatch workers, track time, and organize client details and communications. (2)
Business owners usually have access to different financing options, each with their own pros and cons. You can use your savings, get loans from banks or mobile lending apps, or borrow from family and friends.
3. Craft a solid pricing strategy
Accurate pricing of your products or services is key to ensuring you operate profitably. You may want to look into different pricing strategies such as bundled pricing, price skimming, market penetration pricing, competitive pricing, and psychological pricing, among other common tactics. The key is in finding a balance between being affordable and attractive to buyers without taking away from your bottom line.
Other than that, it's paramount to ensure you get paid for the services you offer. This is possible by sending accurate and professional invoices to your clients. To this end, if you are a service based business like cleaning or plumbing for example, you may want to consider forms such as this fully customizable and free invoice template, which you can quickly fill in with your brand and job specifics. Such templates also help you keep track of your work and avoid any discrepancies that may arise during payment.
4. Look into legal structures
Obtaining your legal permits earlier helps you avoid any problems you may run into in the future. Remember, getting your business back to its feet after closure, say, by the local government, may come at a high cost.
No matter how small or big the business you're setting up, make a point of acquiring all the necessary licenses from the local authorities. On the same note, you'll also have to define its legal structure, whether it'll be categorized as a sole proprietorship, partnership, private company, or limited liability company.
5. Research your competitors
You won't know how to make your company stand out among the rest if you don't know anything about what you're up against. In this sense, you must research what other similar enterprises are doing well and what is bringing them commercial success. Make a point of learning and understanding their strengths and shortcomings. This way, you'll get tips on how you can uniquely position your business to grow profitably. (3)
6. Embrace digital marketing
Chances are high that most of your customers are hanging out on social media platforms. Therefore, it's more than necessary to invest some of your time and resources in digital marketing. This type of marketing has a low upfront cost, so you don't have to spend a significant part of your capital right away. This is especially true for marketing on social media platforms which barely costs anything while still allowing you to reach out to more people. (4)
7. Be consistent
Challenges are bound to arise in the course of running your business. When they show up, the key to standing out is ensuring you're consistent with your actions. Refuse to be tossed about by every small difficulty you encounter. Stay focused on your goal of growing your business. This way, you'll build trust among your customers and they'll reward you with repeat business. Furthermore, such consistency stabilizes your business, eliminating the tendency to shift from one business to another, which isn't advisable, after all.
8. Ask for professional help
Experience is often said to be the best teacher. Whatever you're selling, you're bound to meet people who have a lot of experience in your brand's niche. Don't hesitate to approach them and seek counsel regarding what has worked for them in the past.
9. Start while still employed
It's never a guarantee that you'll start making profits as soon as you get started. It's actually common for some businesses to start growing only after months of net losses. For your new business, it'd be wise to begin while still in employment. This gives you peace of mind since you'll be able to pay all bills even if your business doesn't pick up immediately. Once you break even and enter the profit zone, you can consider quitting your 9-5 job and running your business full-time.
10. Be passionate about your business
Nothing yields success more than being passionate about business. For that matter, you should put in all your time and energy and pursue your business goals with genuine zeal. Going into a venture half-heartedly is a good way to ensure that you won't be successful.
Conclusion
Setting up a successful new business takes conscious effort and a great deal of positivity. Hopefully, the 10 tips above gave you enough insight to get started. If everything goes as planned, you'll be able fast-track your entrepreneurial venture into developing a huge customer base and gaining significant profits.
References
"When Is the Right Time To Start a Small Business?", Source: https://www.thebalancesmb.com/when-is-the-best-time-to-start-a-business-2948588
"Operating Cost", Source: https://www.investopedia.com/terms/o/operating-cost.asp
"How to Write a Great Business Plan: Competitive Analysis", Source: https://incafrica.com/article/jeff-haden-how-to-write-a-great-business-plan-competitive-analy
"Why Digital Marketing Is Important For Business Owners", Source: https://www.forbes.com/sites/forbesagencycouncil/2021/08/02/why-digital-marketing-is-important-for-business-owners/?sh=3d8f2b1e6f86