Bringing a dog home is like welcoming endless joy, cuddles and love into your life. As dog parents, we are always looking for ideas to look after our dogs in the best way possible. As much as we love our dogs, we can't always be around to entertain them. If you are a dog parent who is wondering how you can keep your furry friend engaged while you are out working, we have you covered! Here are seven easy ideas that will keep your four-legged friend happy and thriving.
Employ A Dog Walker
All your hours away from home robbing your dog of a healthy lifestyle? Engage a dog walker in your area to walk your furry friend twice a day. This will do a whole lot of good to his health in terms of getting outdoors and staying active. Talk to pet owners in the neighbourhood to identify a reliable dog walker who can handle your dog's breed. Invest in a smart health tracker and sturdy leash for your dog to ensure a smooth experience. Consider joining your dog and the walker for the first few trips until your dog warms up to him.
Turn on the Television
Who can live without screen time? Give your dog a healthy limited amount of screen time daily. Sync your smart television with your smartphone or smart home device so you can turn it on and turn it off remotely. Play something engaging for your dog that isn't overstimulating. This could include some cartoons, animal planet or some music channel so your dog gets audio and visual stimulation. This should have him sorted for at least thirty minutes.
Give Your Dog Outdoor Time
Nothing helps a dog's health and mood as much as exploring their outdoor environment. Dogs are naturally exploratory and curious creatures who enjoy outdoor time. Set up a high fence around your home to ensure your dos is restricted to the confines of your home. Also, invest in a size-appropriate dog kennel. This will give your dog a sense of belonging. It is the ideal space for your dog to soak up the sun and lounge in. A kennel is his own little home in your home. Large dog breeds like Great Danes, German shepherds and Labradors require extra large dog kennels. Invest in one that offers easy human access by way of a detachable ceiling. It allows you to keep his space clean.
Tuckaway Treats
Set up an interesting treasure hunt in your home for when you're away at work. Scatter some pieces to leave a trail so your dog can sniff his way to his treasures. Enjoy you spread them out in your home so your dog spends the maximum time unearthing them. Hide a variety of things including food items, toys, his favourite remote, his favourite blanket and more so he spends time exploring each item. We must warn you – this activity can lead to a messy home. But hey, that is a given with a dog anyway, right?
Innovate With Toys
There's only so much a dog can do with squeaky toys or Chewies. But that doesn't mean that you spend a fortune on new toys now and then. Instead, consider revamping old toys by cutting, tweaking or filling them with interesting things. For example, lather a chewie with some peanut butter and watch how your dog spends hours nibbling on an otherwise boring chewie. Throw in some cubes of ice into a tub and revel in your dog's fascination with the entire set-up. These are simple ways to give your dog a good time with existing supplies. Make sure you check common choking hazards for dogs and steer clear of such activities or toys.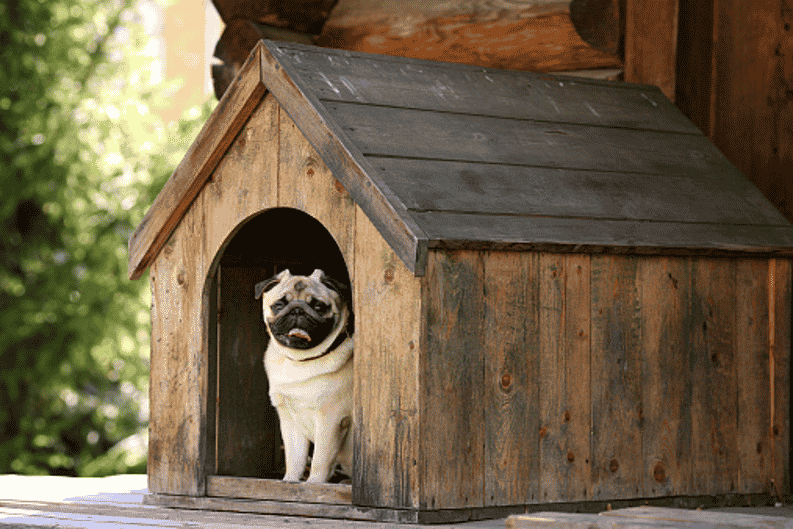 Consider A Dog Daycare
If you're concerned about your dog's activity levels and social skills, consider leaving him at a dog daycare a couple of times a week. Dog daycares have dedicated infrastructure and staff that engage dogs in various activities and make them have a happy and fulfilling time. Look up reputable dog daycares in your locality. Schedule a visit to satisfy yourself with the cleanliness of the space and also check how your dog vibes with the centre. Talk to pet parents in your community to get their recommendations on suitable daycare centres that they have tried and tested. It is a good idea to appraise a daycare about your dog's food preferences, allergies and health conditions if any.
Get A Dog Camera
This is a great investment if you are feeling FOMO about leaving your dog behind and heading to work! A dog camera can help you talk to your dog every once in a while and allow your voice to give him a sense of comfort. Some cameras also toss treats to hungry dogs to offer them some solace and entertainment. These cameras also offer a daily recap feed of your dog's activities and sync it with your smart devices so you can remotely access your dog's whereabouts and satisfy yourself on his safety and wellbeing.
Wrap up
We hope these tips prevent your dog from missing you too much while you're away!